Installing plastic couch covers are a great way to protect your furniture from dirt, dust, and other debris. Not only are they easy to install, but they are also affordable and durable. These covers are made of durable materials that can withstand the daily use and abuse that comes with living in a busy home.
In addition, they are easy to install and remove, making them the perfect solution for anyone who wants to keep their furniture looking its best for years to come. So if you want to preserve the condition of your couches or other upholstered furniture, it is your sign to consider investing in some high-quality plastic couch covers.
They'll help keep your sofas clean, functional, and looking great for years to come! In this blog post, we will walk you through the steps of how to install plastic couch covers and we'll take a look what are the best couch plastic covers in the market nowadays!
How Easy is it To Install a Plastic Cover for a Couch?
Installing a plastic cover for couch is relatively easy, as long as you follow the proper steps. First, you'll need to choose a cover that fits your couch and is made of a material that can withstand heavy wear and tear. There are many different options out there, so it's important to do your research and find one that works best for you.
Next, you'll need to measure your couch in order to ensure a precise fit. Depending on the type of plastic sofa cover you've chosen, this may mean measuring the height, width, length, or all three dimensions of your couch. Once you have these measurements, you can use them along with instructions provided by the manufacturer to position and secure your new cover onto your couch.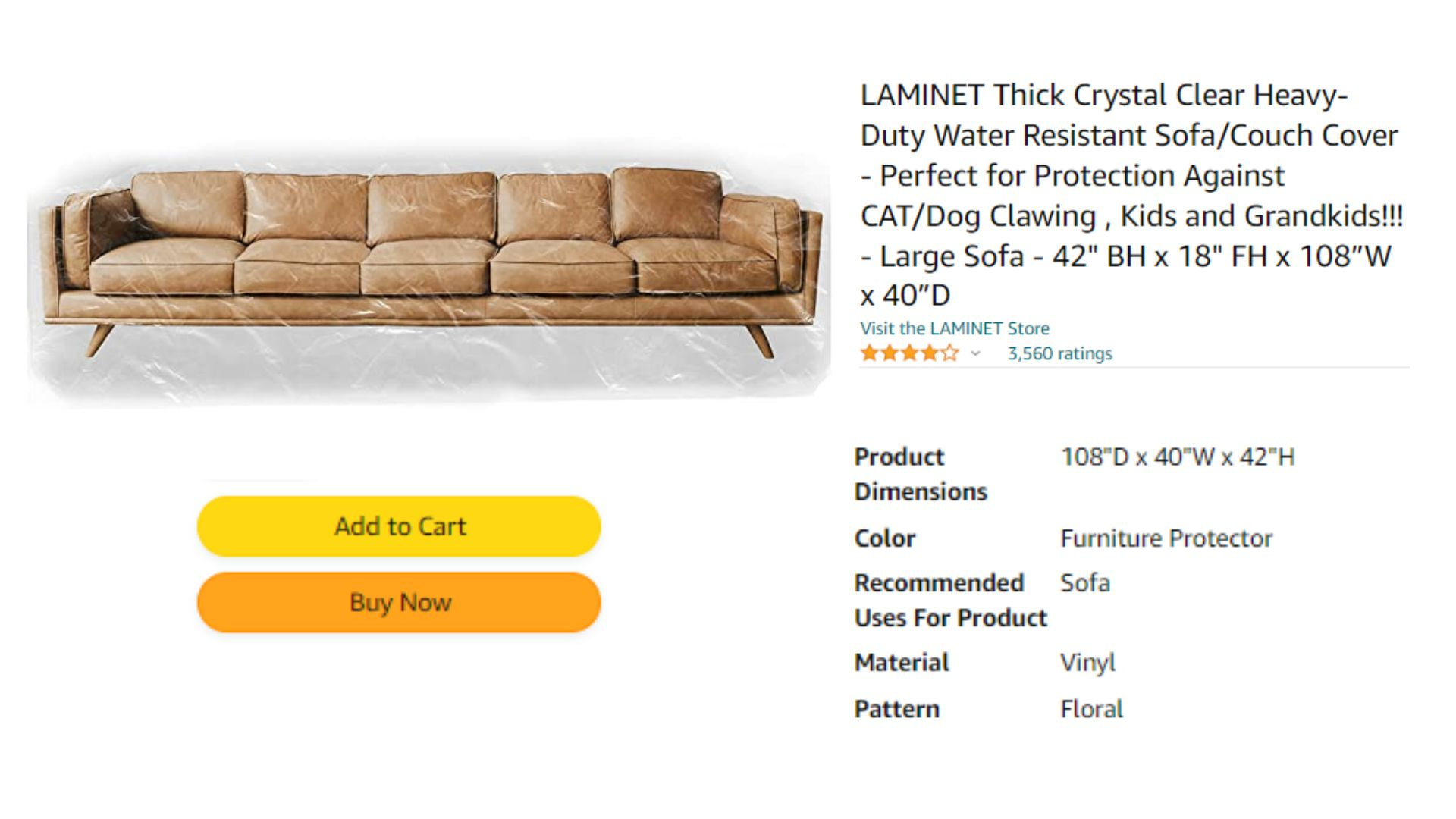 Depending on the size of your couch and the type of material being used for the cover, this process may take anywhere from 30 minutes to an hour or more. However, once it's done, you'll be able to enjoy a beautiful new look for your furniture without having to worry about stains or other types of damage! So if you're looking for an easy way to protect and enhance the appearance of your couch, installing plastic slipcovers are definitely an option worth considering.
One of the best plastic couch covers in the market today that is relatively easy to remove and install is the LAMINET Crystal Clear Plastic Couch Cover. LAMINET Crystal Clear Plastic Couch Covers is a highly durable and flexible plastic material that is perfect for protecting your furniture from stains and wear and tear. Made from sturdy vinyl material, these covers keep your couches and sofas looking like new for years to come, and can even be used for outdoor patio seating.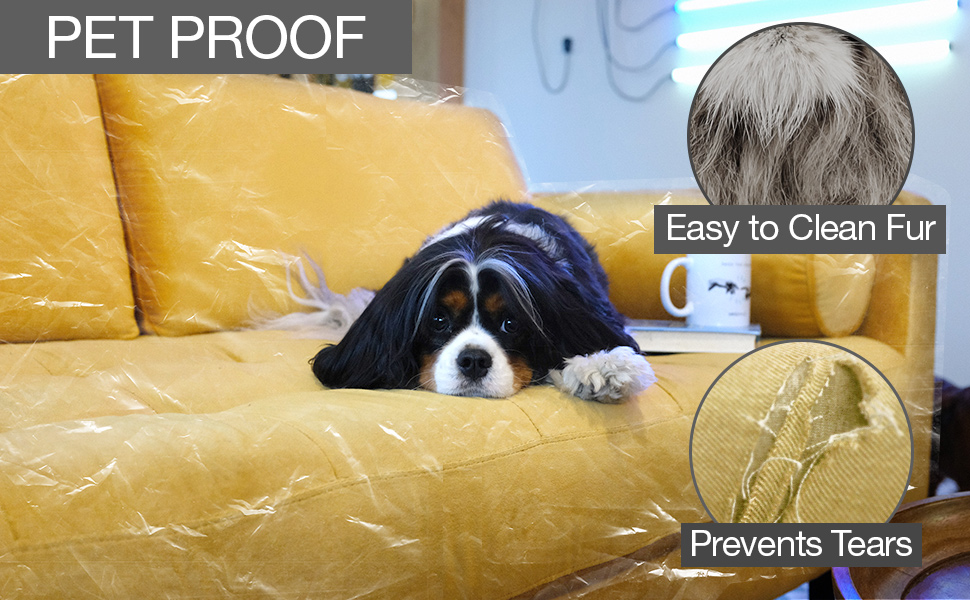 This cover features seamed edges and a lightweight design, so it is quick and simple to set up. The size of this plastic couch cover is perfect for protecting large couches from damage and dirt. With dimensions of 40″ in depth, 108″ in width, and 42″ in height, it offers plenty of coverage without feeling too bulky or overwhelming. Additionally, the material is easy to clean and simply requires a quick wipe with a damp cloth to maintain its pristine condition.
One of the reviewers says, "The structure of it is great without the sound of plastic crumbling when you sit down either maybe a tiny bit in beginning but my husband sat in it for a week before he realized the plastic covering was on there because I have a cloth recliner covering over it to match the chair."
Installing a plastic sofa cover couldn't be easier! All you need to do is unroll the cover and place it over your existing couch. The elastic edge of the cover will stretch to wrap around the bottom of your couch, while the seamed edges will lay neatly along the sides and back.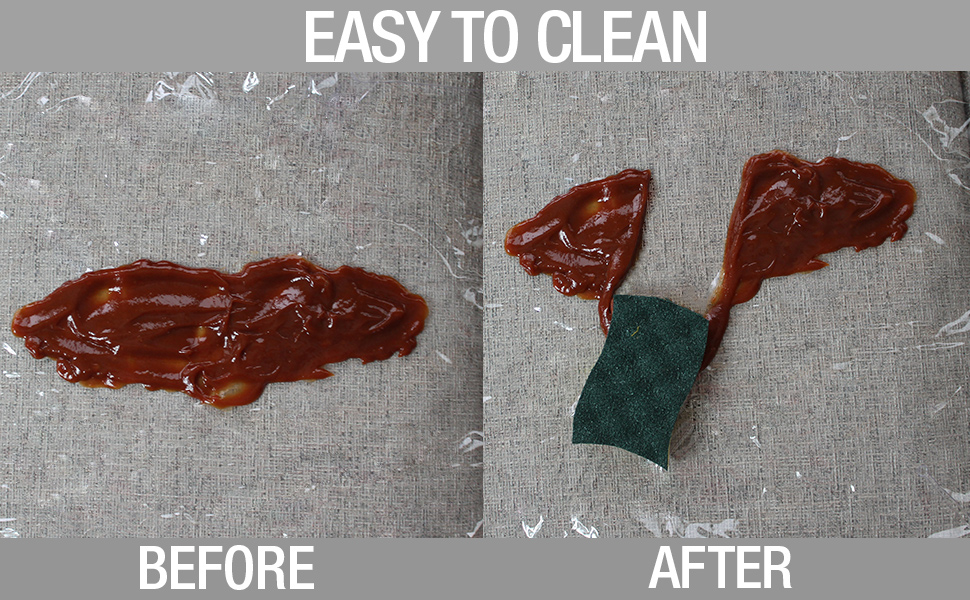 Once you have positioned your plastic covers exactly where you want it, just tuck any excess material underneath or into your couch for a clean, seamless look. To secure the cover in place, you can use adjustable elastic straps or magnets. Finally, install some small adhesive tabs along the bottom edge to prevent the cover from sliding off or bunching up as you sit on it. And with its crystal clear design, you can rest assured that this plastic couch cover won't detract from the style of your room.
What Are The Materials Needed To Install The Plastic Couch Cover?
There are a variety of materials that are needed in order to successfully install a plastic couch cover. These materials typically include things like scissors, heavy-duty tape or adhesive, some kind of measuring device, and fabric swatches. Additionally, you may also need various tools to help with creating the right holes and seams for your cover.
For example, depending on the type of material you purchase and how detailed your final design is, you may need items such as hole punches or sewing needles. Ultimately, the exact materials you will need will depend on the type of cover you choose to install and the requirements of that particular product.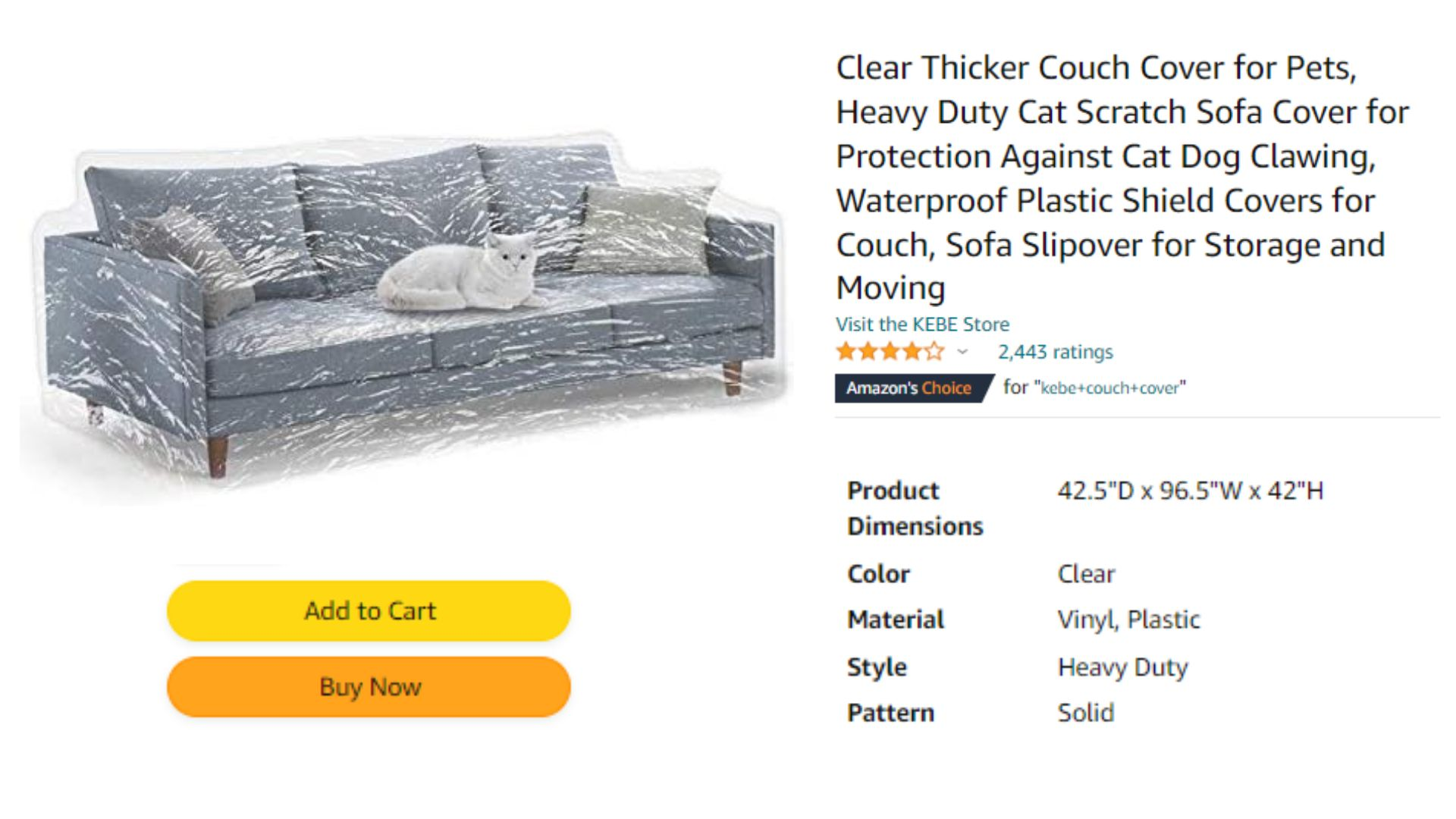 Regardless of what you need, however, it's important to do plenty of research ahead of time in order to ensure that all of your supplies are readily available before starting your project. With the right materials at hand and some careful planning, installing a clear plastic covers for couch should be relatively easy and straightforward for even novice DIYers!
If you're looking for a plastic couch cover that is very easy to install, KEBE Thick Couch Cover. Installing KEBE Thick Couch Cover is quick and easy, even for beginners. The thick, non-slip material is soft and comfortable, making it simple to lay over your furniture without distorting its shape or size.
Plus, with elastic edging around the cover, you can be sure that it will stay in place as you adjust and reposition it for a perfect fit. One of the reviewer says, "This has answered my need's perfectly! We bought a new couch and I did not want the dogs to ruin it. Sturdy material and for some reason it has actually deterred the three dogs from jumping up on the couch! Perfect!"
The size of this plastic couch cover is quite large, measuring 42.5 inches in depth, 96.5 inches in width, and 42 inches in height. The huge fitting plastic sheet cover fits over your sofa effortlessly, extends all the way to the floor, and offers complete sofa protection. effectively stop cats from scratching the sofa's armrests, back, or sides.
How Do You Press Heat Your Couch Plastic Cover?
Heat-pressing your couch plastic cover is a great way to keep it looking fresh and clean. This process involves using an industrial heat gun or other high-temperature devices to soften the material, making it easier to mold and shape.
First, you should ensure that your plastic on couch cover is clean and dry, as any dirt or moisture can affect the results of your heat pressing. Next, position your heat gun at a distance of about four inches above the surface of the material, keeping it constantly moving as you work.
Be sure to maintain an even temperature throughout the process – too hot, and you could damage the plastic; too cool, and you will not get as good a result. Once you've molded your plastic cover to your desired shape, let it cool down before handling it. With a bit of practice, heat pressing can help you achieve that perfect look for any couch or chair!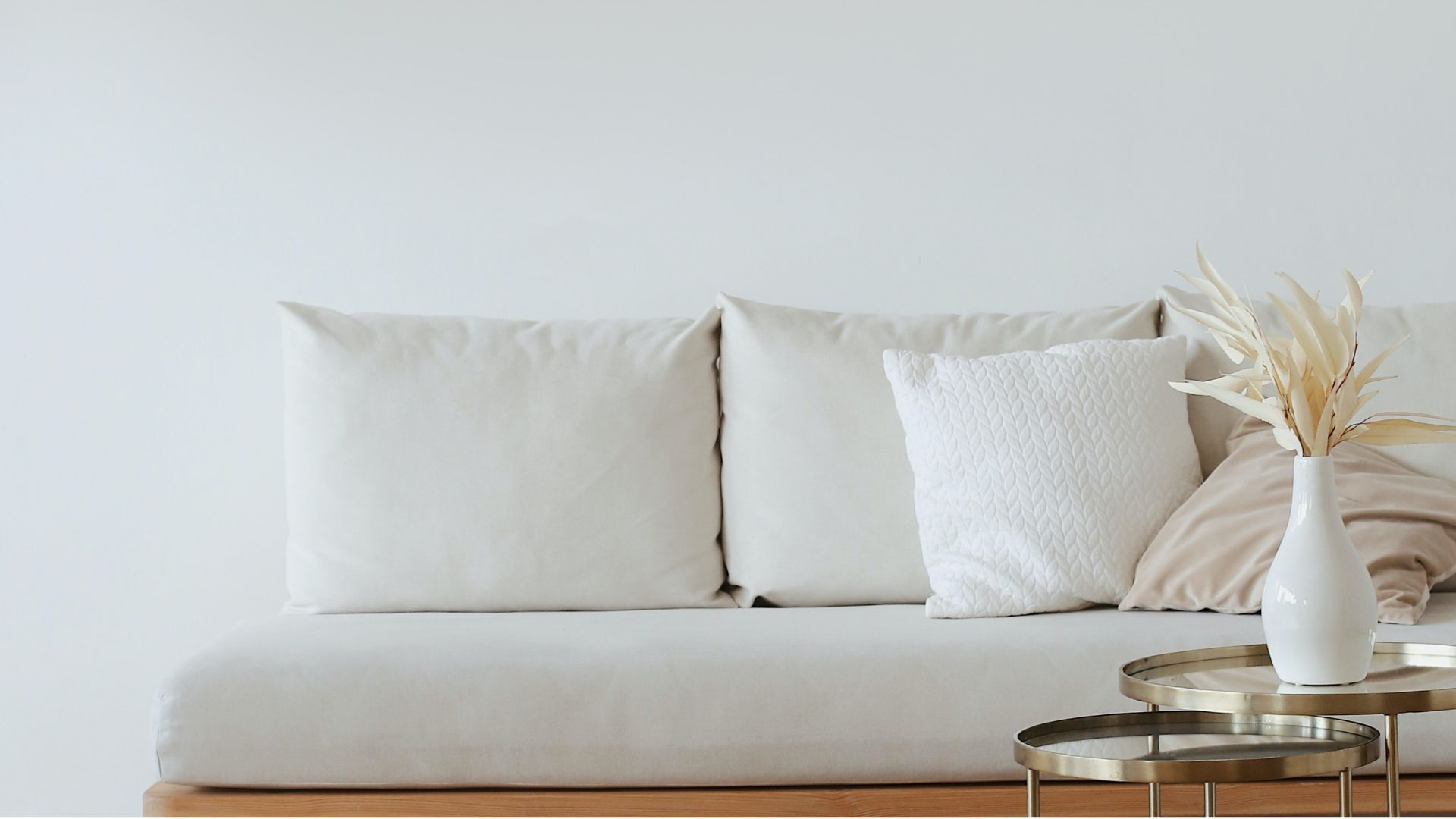 How To Keep Your Plastic Couch Cushion Covers in Good Condition?
Maintaining your plastic couch cushion covers is an important part of keeping them in good condition. One of the most common ways that these covers can become damaged or scuffed is through regular use, as well as exposure to sunlight and harsh chemicals.
To prevent damage and wear, you should take several steps to ensure that your plastic couch cushion covers are properly cared for. First, it's important to clean them regularly by vacuuming away dust and dirt, as well as spot-cleaning with a damp cloth when needed.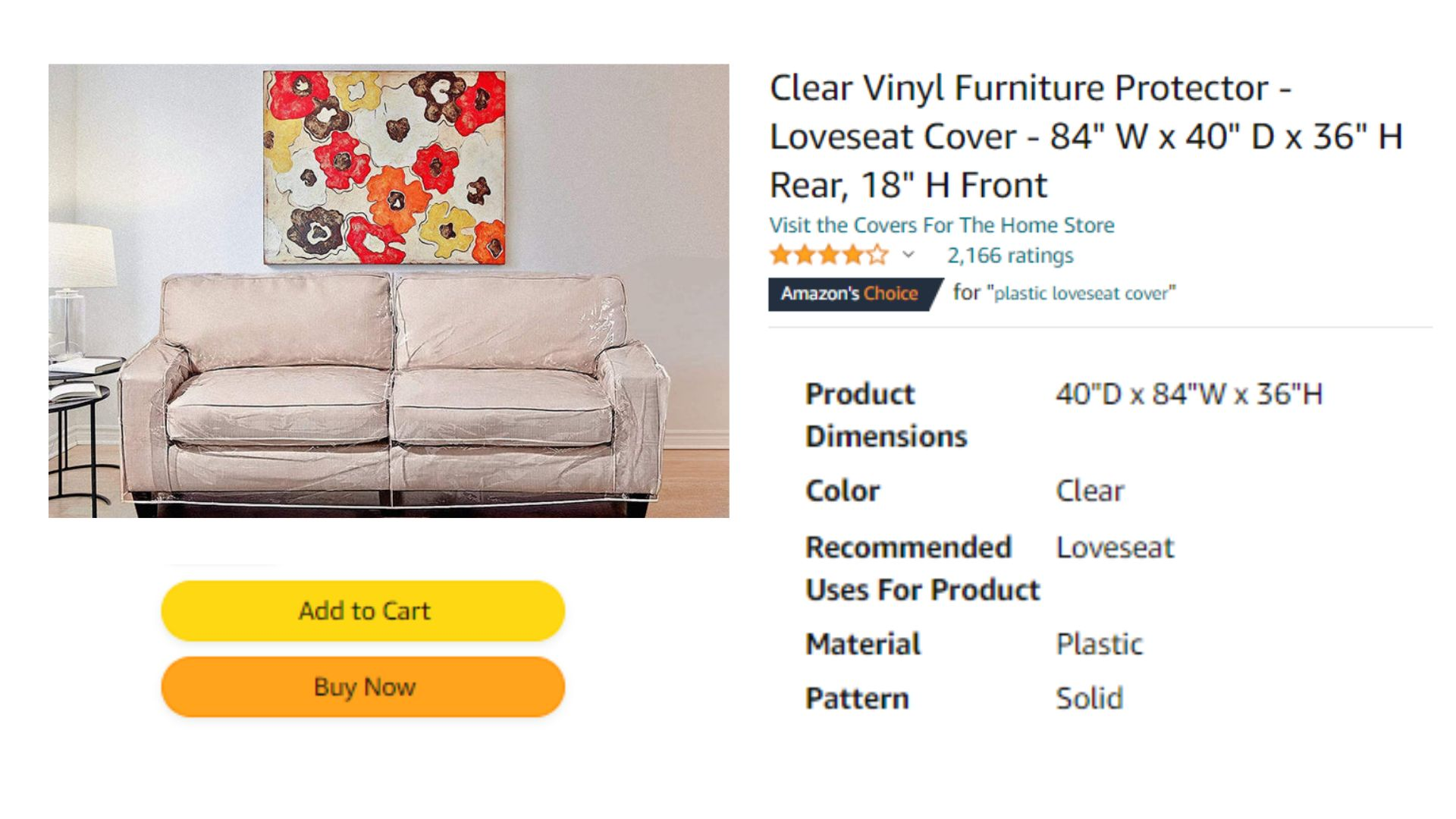 Another key step in maintaining your plastic wrap couch covers is to avoid exposing them directly to harsh sunlight or harsh chemicals. This means being mindful when it comes to cleaning products and home décor items such as candles.
Ultimately, the best way to keep your plastic couch cushion covers looking like new for years to come is through consistent care and attention.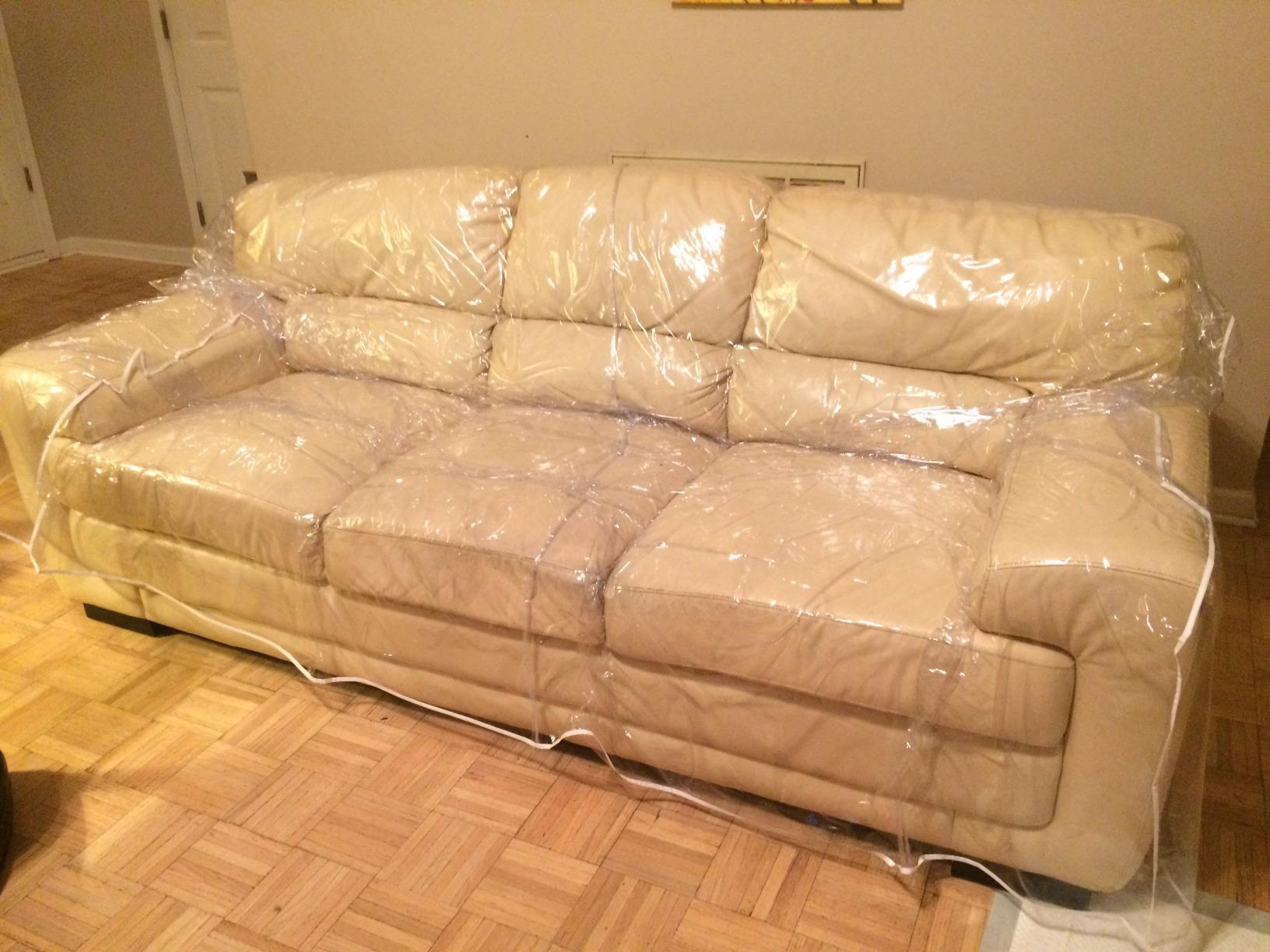 One of the best plastic couch cushion covers that will help protect your favorite couch without damaging its beauty is the Covers For The Home Clear Vinyl Furniture Protector. Covers For The Home is the best plastic cover to protect your couch because it is easy to install and made from durable, high-quality Vinyl materials with seamed edges.
One of the satisfied reviewers says, "This is the second time I have ordered these covers for my living room furniture, which is all antiques. The covers work great and fit really well. They are easy to whisk off when company comes, and just as easy to put back when the company has left."
This clear vinyl furniture covers goes on smoothly over furniture surfaces, so you don't have to worry about dust or dirt getting stuck in any edges or corners. Plus, the material repels liquids and stains, so your couch stays protected from all types of spills and messes.
Why is it Better To Cover Your Couch in Plastic?
There are many reasons why it is better your couch covered in plastic. Firstly, plastic is a great insulator, which means that it will help to keep your couch warm during the cold winter months. Additionally, since plastic is waterproof, it can protect your couch from unwanted spills and stains.
Furthermore, because plastic is flexible and easy to mold into shape, it can provide a strong barrier against dust and other small particles that may scratch or discolor the upholstery on your couch.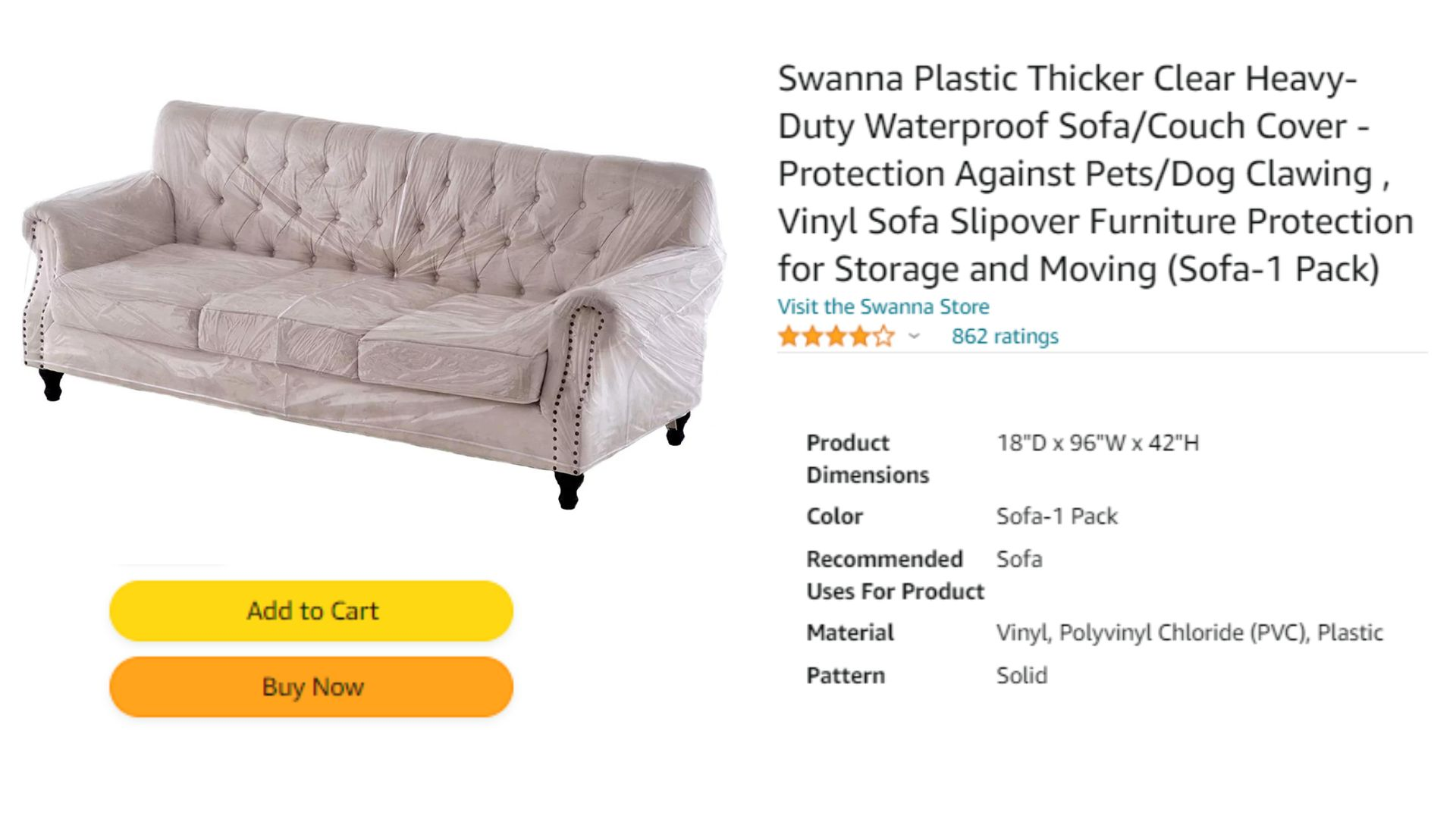 By using plastic to cover your couch, you can maintain its appearance and prolong its lifespan for many years to come. So whether you're trying to protect your furniture from wear and tear or simply want an extra layer of warmth this winter season, having your couch wrapped in plastic is always the best option!
One of the best plastic couch covers to use is the Swanna Sofa Cover. Swanna Sofa Couch Cover is a protective cover that is designed to be slipped over the upholstery of your sofa or other furniture in order to protect it from spills, dirt, and other debris.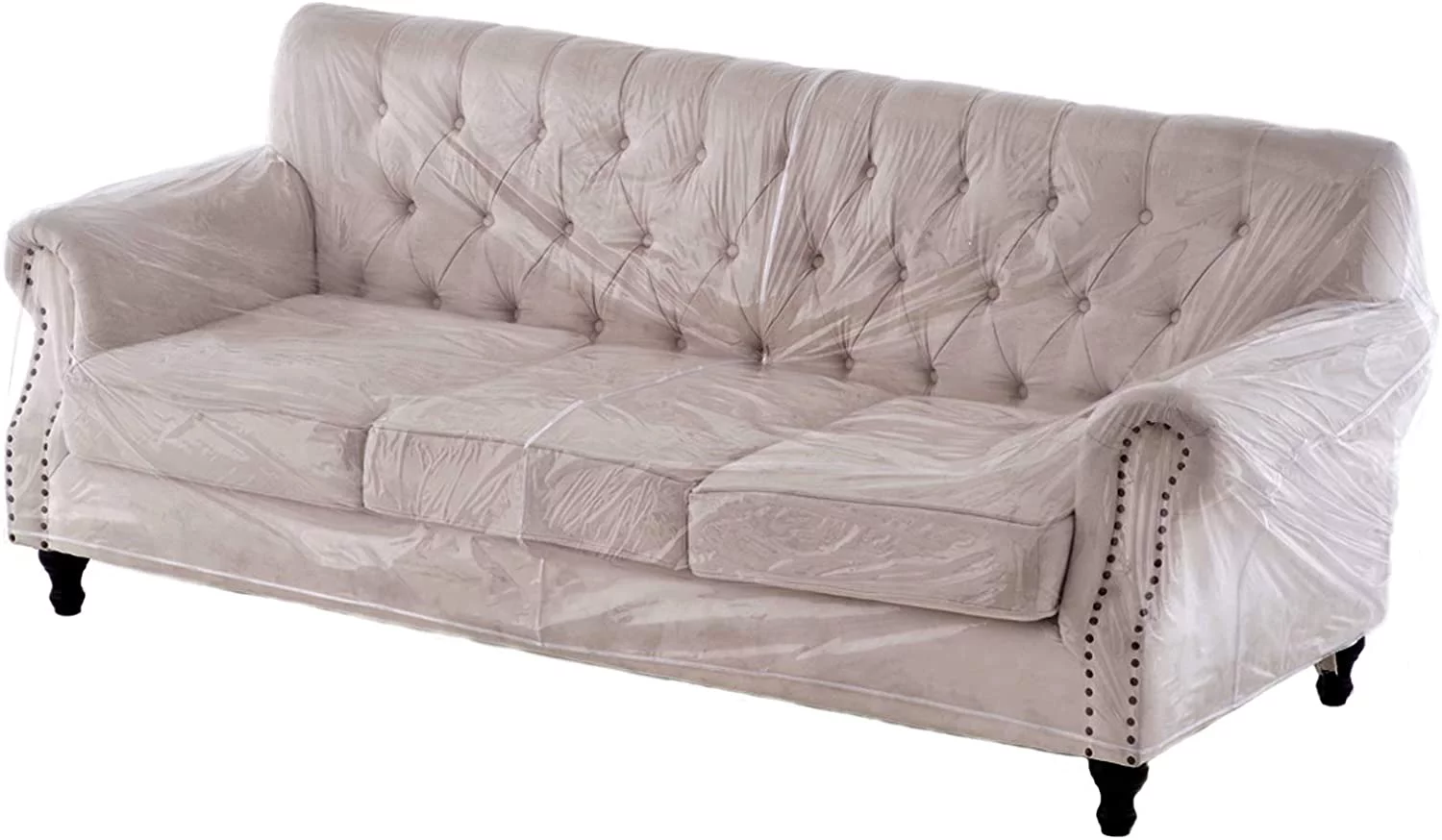 Made from durable Vinyl and PVC material, this slipcover can help keep your sofa looking clean and pristine, ensuring that it maintains its beauty for years to come. Additionally, the slipcover provides an extra layer of protection against stains or damage, making it the perfect companion for families with young children or pets.
In addition, it can be easily removed for washing or cleaning as necessary, making it a convenient solution for keeping your furniture in good condition.
How To Make Sure That The Couch Plastic Covers Are Wrinkle Free?
Making sure that your couch's plastic covers are wrinkle-free is an essential part of maintaining the appearance and functionality of your furniture. This can be achieved through a number of different techniques, including ironing and steaming to flatten out the plastic.
You can typically iron or steam your plastic chair covers directly on top of the couch itself, using a low heat setting to reduce any risk of damage to the fabric underneath. Another approach is to fold the plastic cover carefully in half lengthwise, making sure not to crease it too sharply, and then iron it flat with an ironing board or other surface. Either way, start with a cool temperature and work your way up until you achieve optimal results.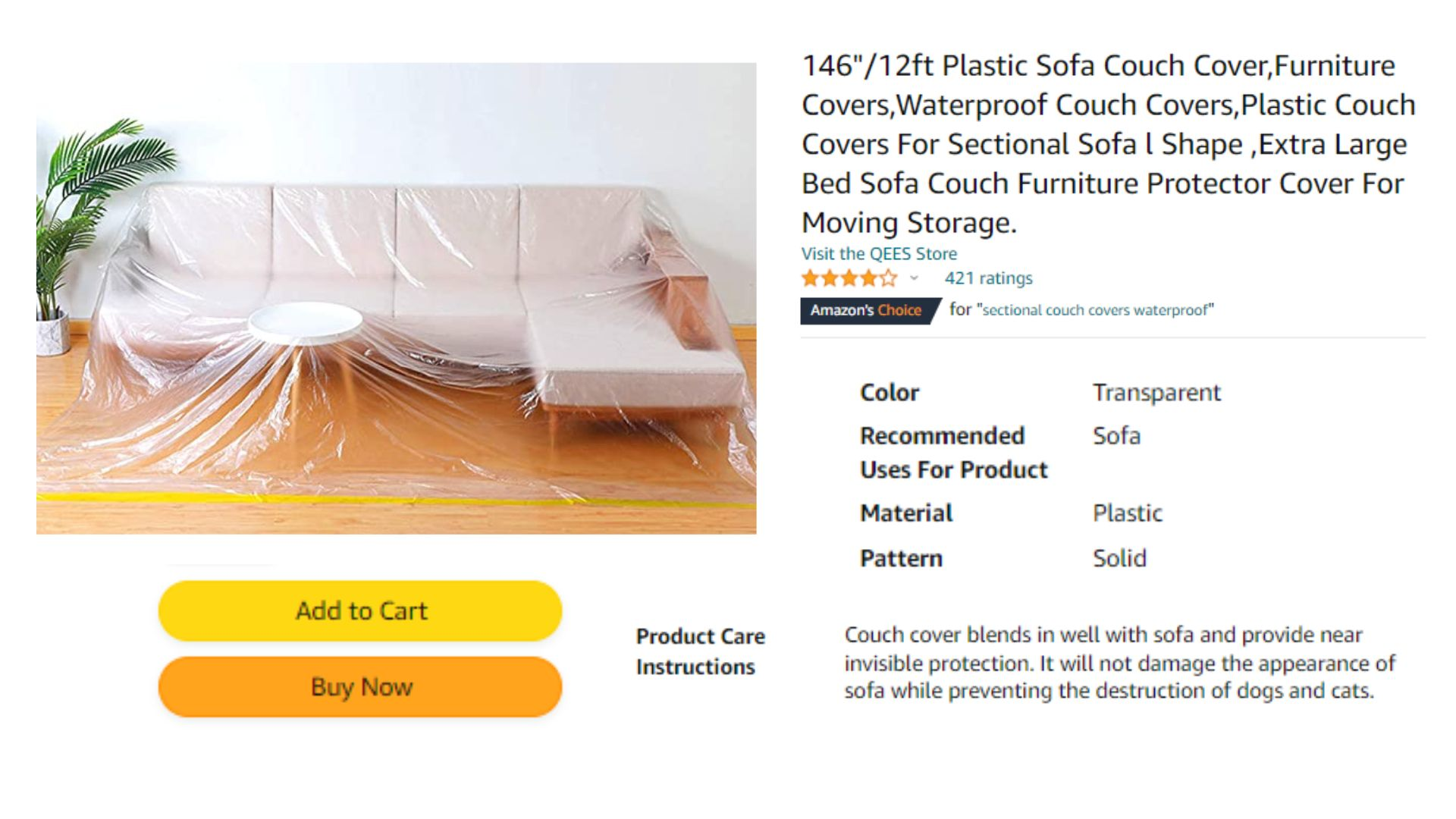 Additionally, using weighted boards or clamps to smooth out folds and wrinkles is another effective method that can help you achieve a perfectly wrinkle-free couch plastic covers. Ultimately, taking the time to care for your plastic covers will ensure that they last longer, look great on your couch, and serve their intended purpose of protecting your furniture from damage.
With either method, be sure to check that each side of the cover is smooth so that you don't miss any areas when applying pressure during the ironing process. Once you have finished ironing, simply unroll or unfold your mattress covers-like plastic cover over your couch and secure it in place as directed by the instructions provided by the manufacturer. With a little bit of care, you can rest assured that your couch will be looking its best for years to come!
If you're looking for a Couch Plastic Covers that are easy to apply, QEES Sofa Couch Cover is the one for you! Made from brand-new, premium-grade recycled material that is durable and tear-resistant. The cover itself is specially designed for a smooth, wrinkle-free fit, which makes it quick and easy to put on your couch.
Aside from it's very easy to apply, When it gets dirty, you may just wipe it with a moist towel. Your furniture and couch will remain clean and like new until the following year, when it will be simple to find them thanks to the vent-hole-free construction that shields it from water, dust, filth, mice, bedbugs, and other pests.
Whether you're moving or renovating or you just simply want to use it for storage, you can get the job done without stressing over whether your couch coverings will hold up during the entire endeavor.
What To Keep in Mind in Installing The Cushion Plastic Covers?
When installing cushion plastic covers, there are several key factors to keep in mind. First and foremost, it is important to choose a material that is strong and durable, yet also flexible enough to accommodate curves and bends. You will also want to select a cover that is resistant to water and moisture, as this will help maintain the quality of your outdoor cushions over time.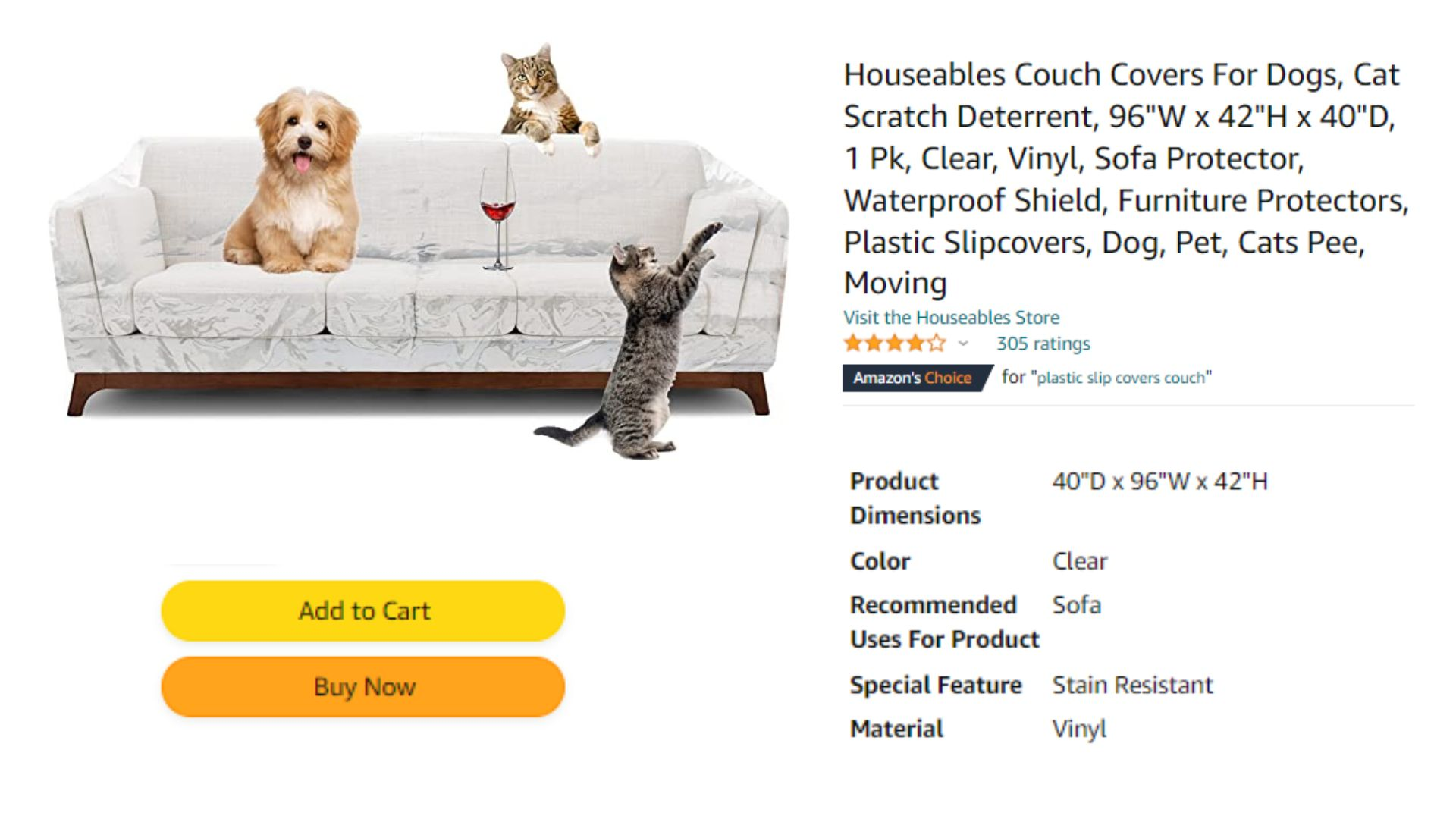 Additionally, it is important to take into account the color and pattern of your plastic sofa covers. Since it will be visible on the exterior of your cushions, you will want to make sure that it complements or matches the overall aesthetic of your outdoor space. By considering these key factors when buying cushion plastic covers, you can ensure long-lasting protection for your outdoor furniture year after year.
One of the best cushion plastic covers in the market is the Houseables Couch Covers. Houseables Plastic Couch Covers are a versatile product that is designed to protect your furniture from stains, dirt, and wear and tear. Made of durable, high-quality materials, these covers are easy to use and maintain. One of the reviewers says, "Should have bought one years ago instead of keep replacing couches. Money well spent."
They feature a one-piece design that drapes over your furniture in a snug, secure fit, while the reinforced seams prevent the cover from ripping or tearing.
Additionally, they are machine-washable, making it simple to clean them when needed. Whether you have pets or small children at home or simply want to keep your furniture looking its best for years to come, Houseables Plastic Couch Covers are the perfect solution for protecting and preserving your furniture.
This waterproof couch cover is 96 inches wide, 42 inches tall, and 40 inches deep. It has strong seams that prevent pets from tearing them apart. Even when numerous dogs and humans sit down or get up from the couch, its form-fitting construction will keep it in place.
What Are The Common Mistakes People Make When Installing Clear Plastic Couch Covers?
When it comes to installing clear plastic couch covers, there are a number of common mistakes that people often make. The most common of these is not using enough of the cover material, which can result in seams that are too thin and vulnerable to tearing. Another common issue is positioning the cover incorrectly on the couch, resulting in creases and bunching that can quickly lead to wear and tear.
Additionally, failing to give the edges of the cover sufficient time to adhere properly can cause them to unravel or come loose over time. To avoid these problems, it is important to use plenty of clear plastic couch cover material, position the cover correctly on your furniture, and give its edges a chance to set before you use it heavily. With these tips in mind, you can enjoy your new heavy duty plastic couch cover for years to come!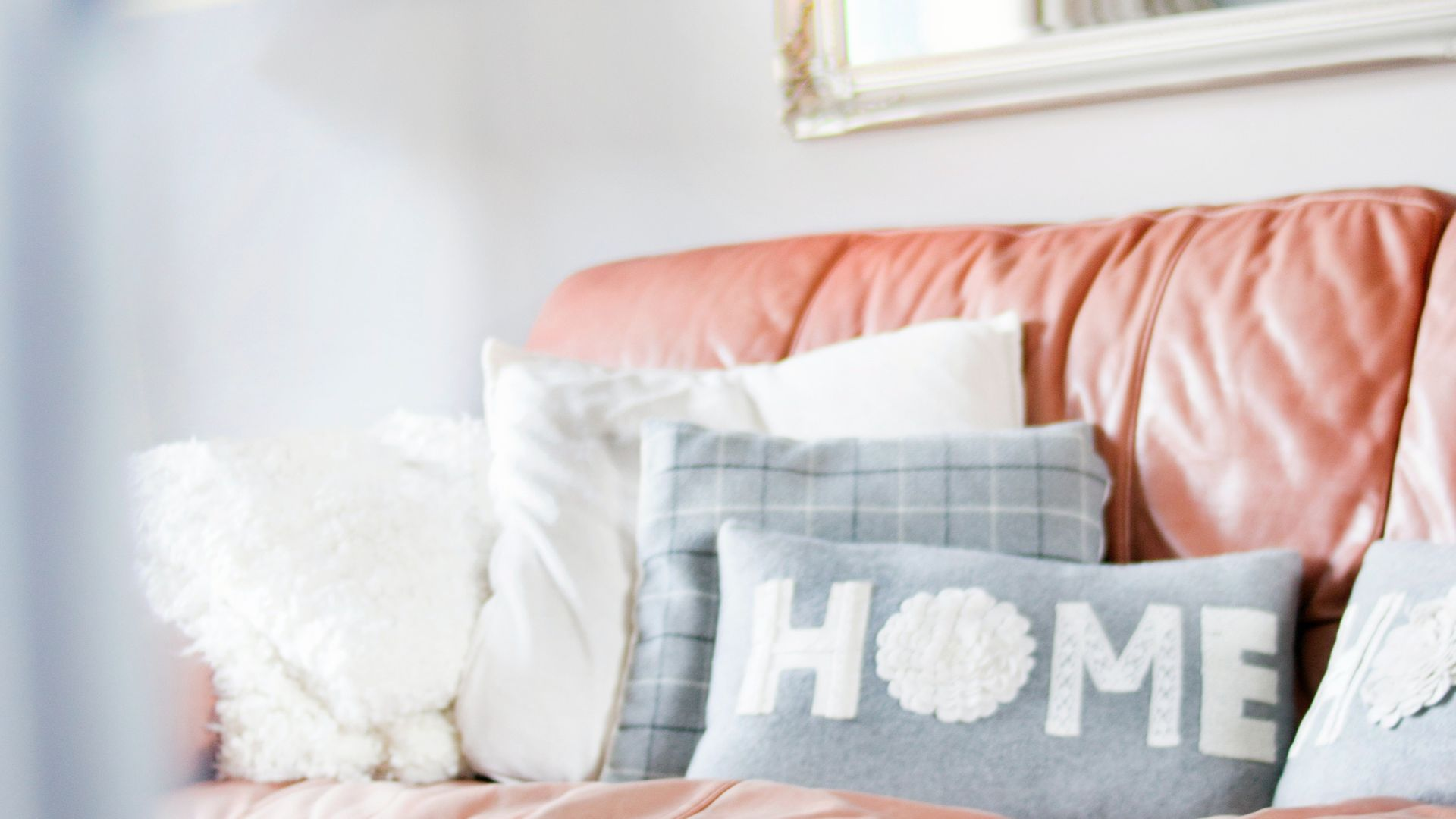 Thoughts
When it comes to protecting your furniture from everyday wear and tear, nothing beats the effectiveness of plastic couch covers. These covers are easy to install, providing a simple yet effective barrier between your furniture and spills, dust, stains, and other seemingly inevitable parts of life.
Whether you want to keep your couch in pristine condition or protect an older piece from further damage, installing plastic couch covers is a great way to ensure that your furniture stays looking great. With so many durable options available, you can find the perfect cover for your needs and keep your home looking its best for years to come.