When you're looking for the best materials for a custom made sofa cover, a few options are available. The material chosen will depend on several factors, such as your budget, intended use, desired aesthetic, and more.
One popular option is cotton, a durable fabric with good breathability. It is also straightforward to clean and maintain, making it ideal for busy households with children or pets. Cotton can be dyed in various colors, so it's great if you want something specific and vibrant.
Leather is another popular choice for custom slipcovers made sofa. It's a luxurious and sophisticated material that can give your room an expensive feel. It is also very durable and easy to maintain, plus it can be easily wiped down for quick cleaning.
Another option is faux leather, which looks similar to genuine leather but is made of synthetic fabric such as polyurethane. It's cheaper than authentic leather but still offers a similar look and feel, plus it's more resistant to stains and wears and tear.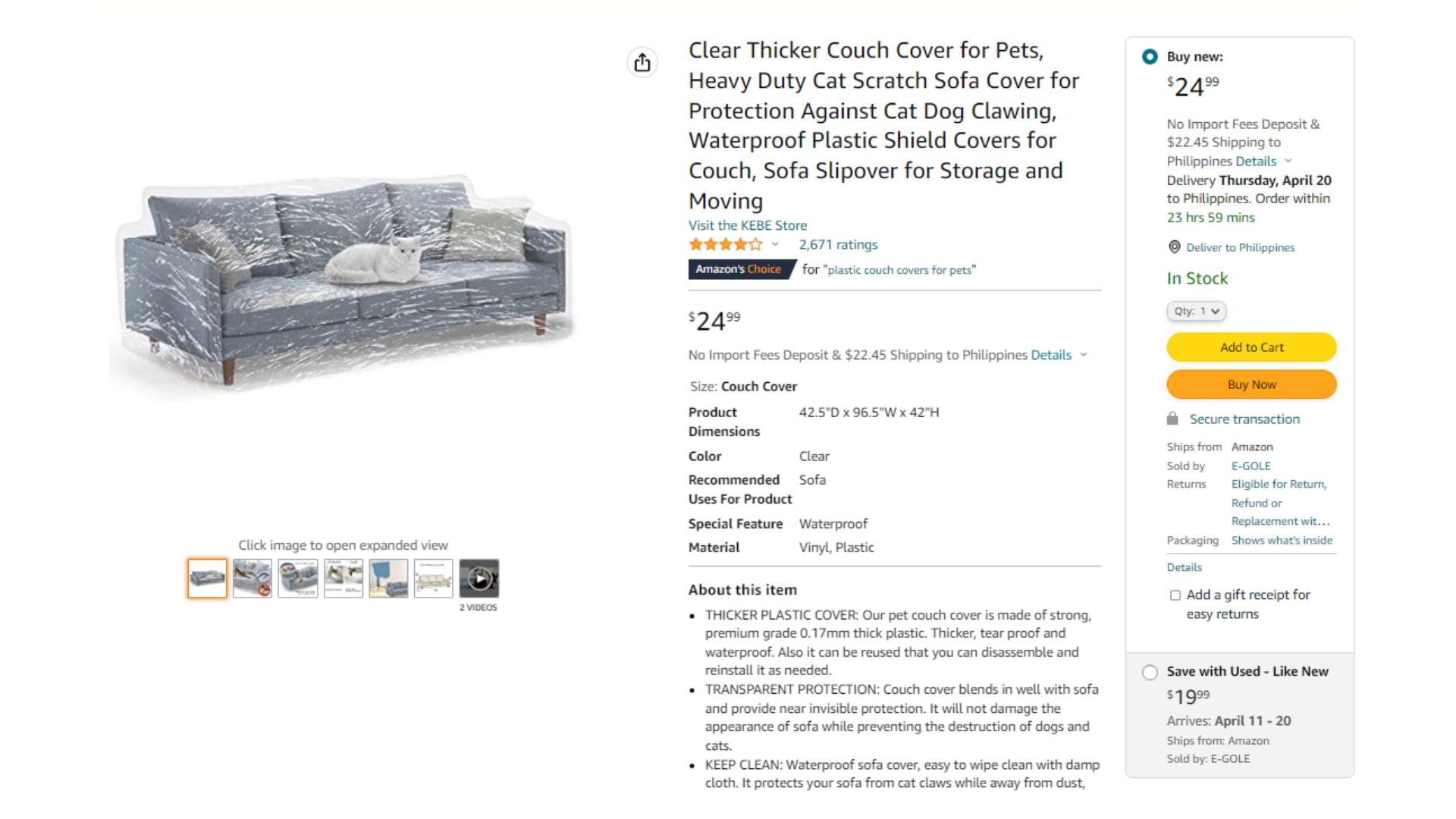 How to Choose the Right Sectional Chair Covers for Your Living Room?
The key to finding suitable sectional chair covers for your living room is assessing your needs. Consider how often they will be used, affecting their durability and lifespan. If you have children or pets, you'll want something durable and easy to clean. Additionally, think about what kind of aesthetic you'd like to achieve. Are you looking for something warm and inviting or a more modern look? Once you've established this essential criterion, then it's time to consider the materials available.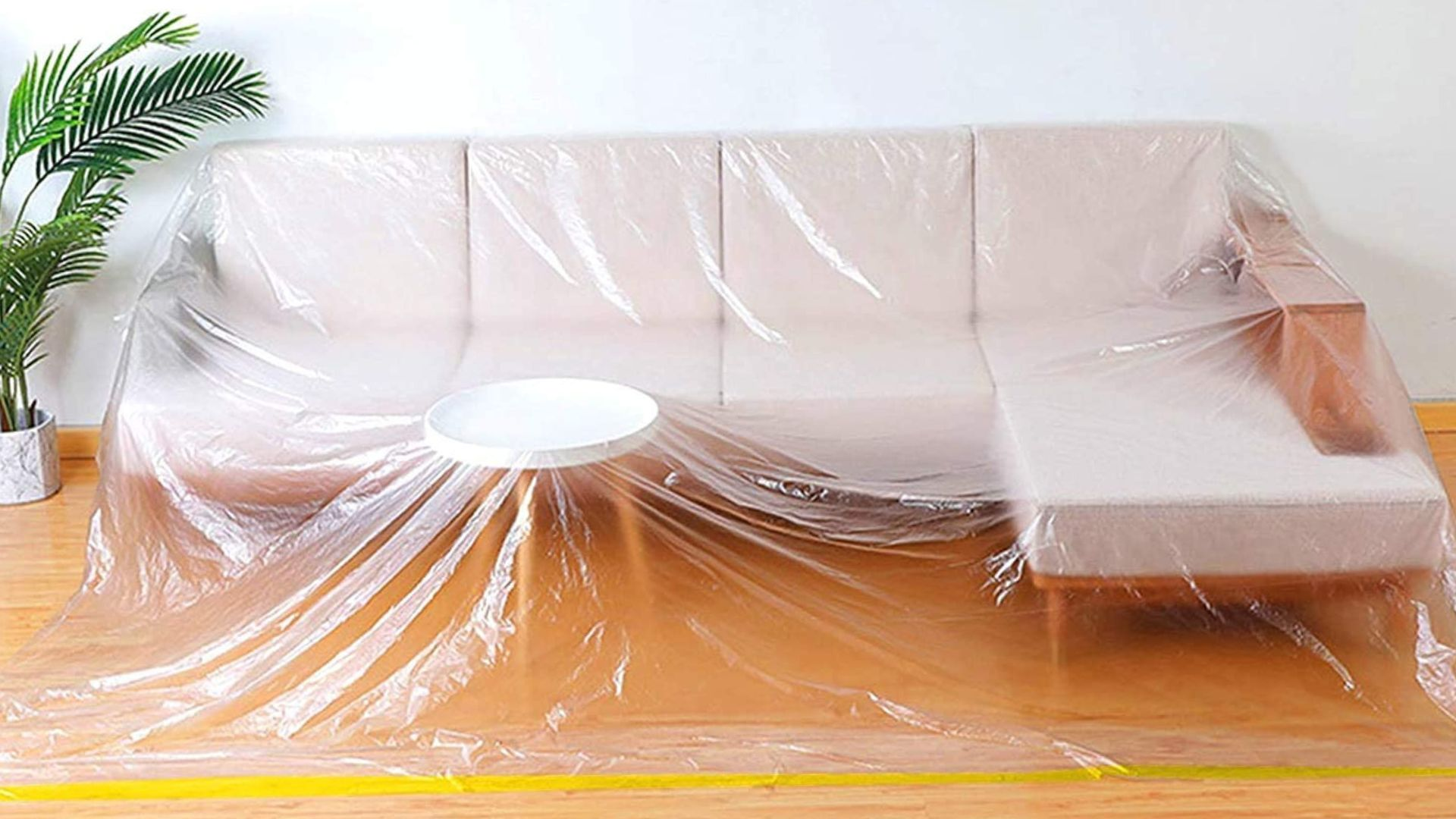 For a classic yet comfortable feel, cotton or linen are great options. Cotton is durable, breathable, and easy to clean, while linen has a luxurious look and is excellent for adding texture. If you want something more contemporary, leather or faux leather works well. Both materials resist staining and wear and tear, giving your room sophistication.
No matter which fabric you choose, make sure to measure your chairs beforehand so that you can find the right size. It will ensure your new covers fit correctly and look great in your living room. With the fitting sectional chair covers, you can create a warm, inviting atmosphere that you and your guests will love.
Why Are Custom Made Sofa Covers for Sofas the Perfect Solution for Protecting Your Furniture?
Custom made sofa cover offers a great way to protect and lengthen the life of your furniture. Whether you're looking for something easy or something with more detail, custom covers are designed specifically for your furniture's exact shape and size. It helps ensure a snug fit that won't slip off.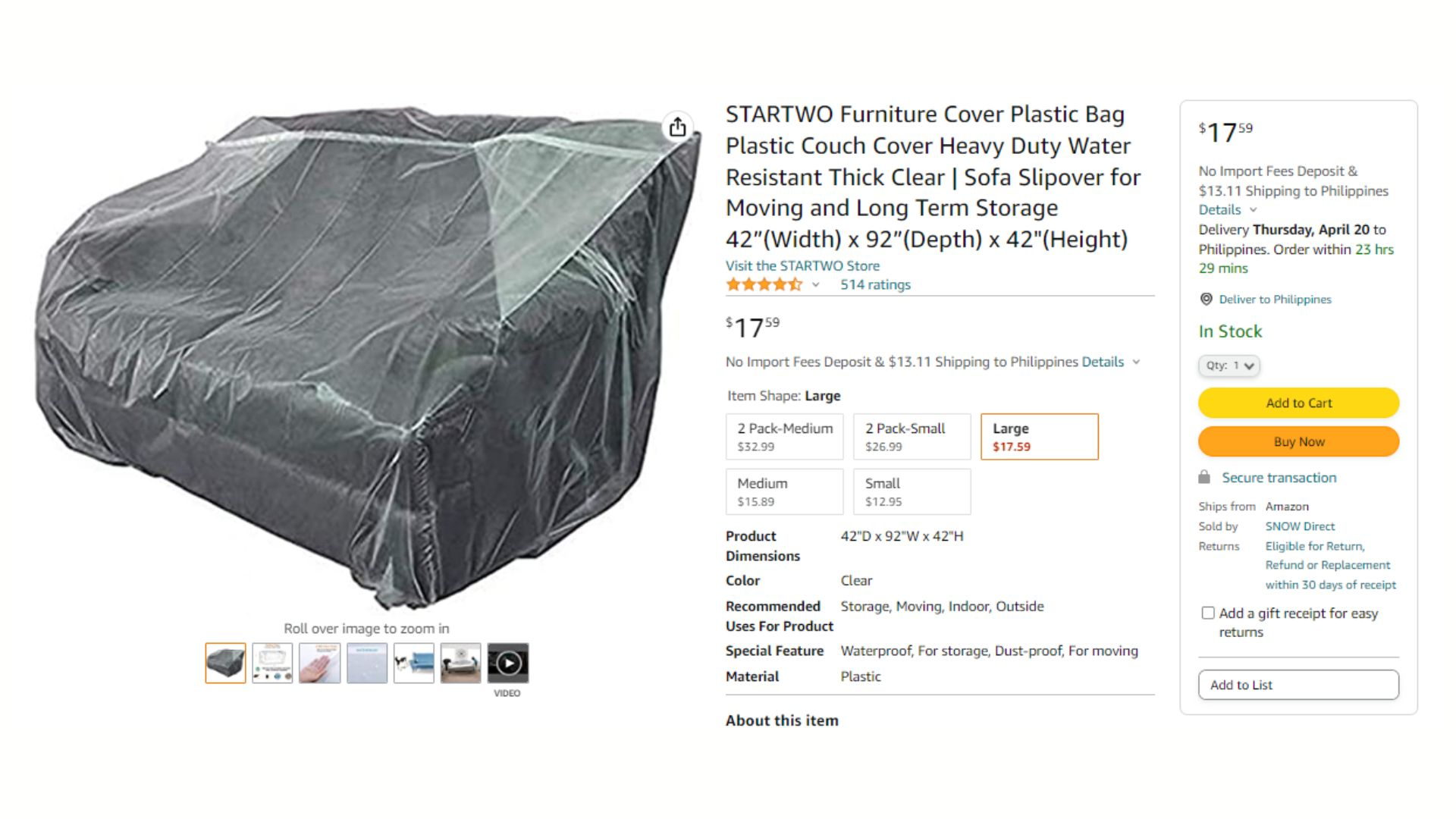 Custom covers also help protect your furniture from spills, dirt, and dust. Plus, you can choose from various materials to suit your needs and budget. From luxurious leather to durable faux leather, there's something for everyone.
Finally, custom made custom sofa slipcovers come in a vast range of colors, styles, and textures. It allows you to express yourself while protecting your furniture simultaneously. So, if you want to protect your furniture and add a personal touch, custom-made sofa covers are the perfect solution for you.
What Are the Advantages of Using Plastic Covers for Furniture?
Plastic covers for furniture offer a cost-effective option to protect the furniture from stains, dust, and dirt. They are also lightweight and much easier to install than traditional fabric covers. Plastic covers are highly durable and can last up to 10 years with proper care and maintenance. They come in various colors, textures, thicknesses, and sizes to find something perfect for your furniture.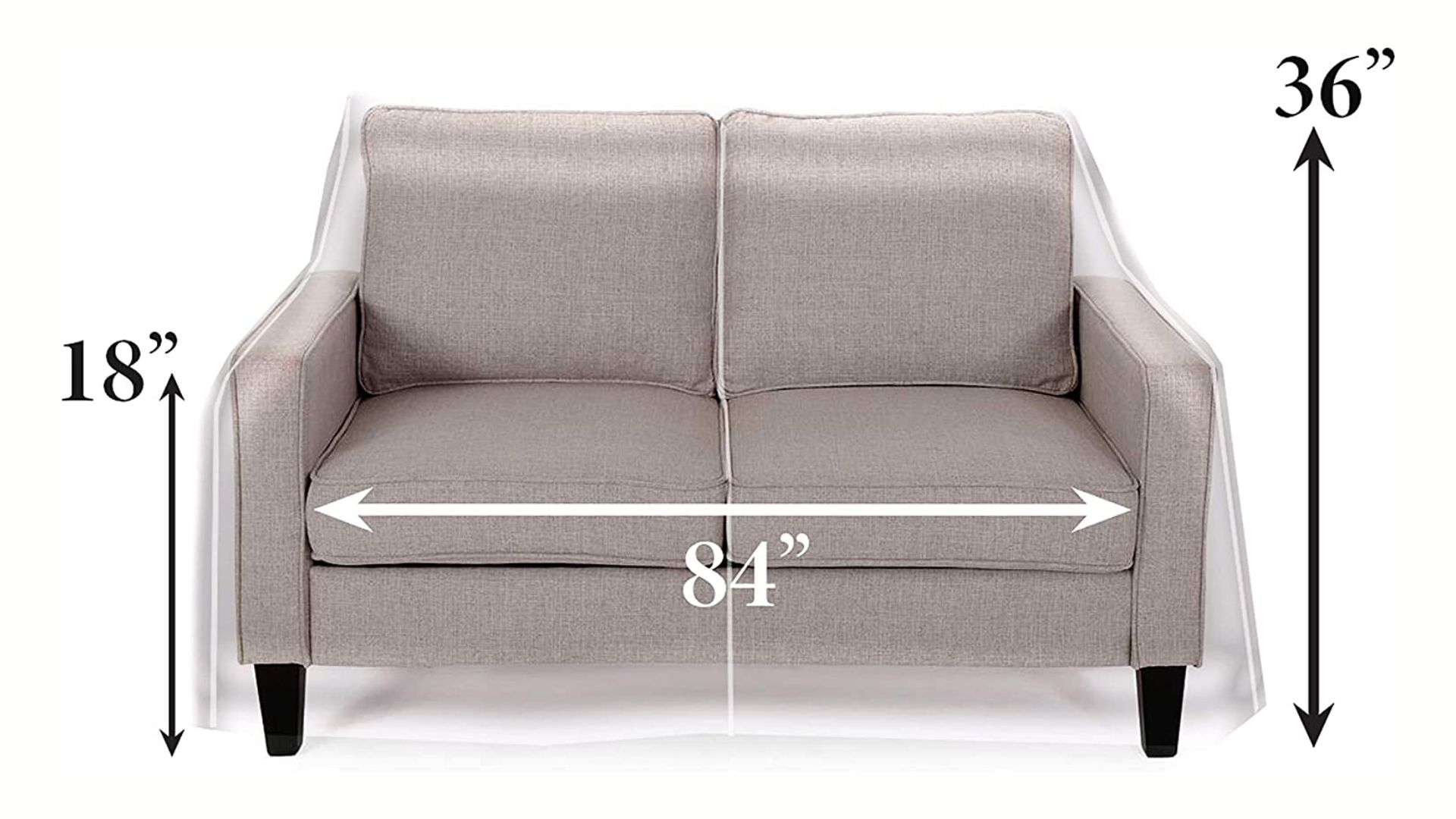 Additionally, plastic covers don't require additional cleaning agents such as soap or detergent for maintenance. You only need to wipe them down with a damp cloth or use a vacuum cleaner. It makes it an ideal choice to save time and effort on cleaning. With plastic covers, you can keep your furniture looking new for years.
Are Chair Plastic Covers Effective in Protecting Your Chairs from Damage?
A chair plastic cover is ideal for keeping your chairs looking new and in good condition. They are also highly effective in protecting them from dust, dirt, stains, and other damage. Most plastic covers are waterproof and non-absorbent, so they prevent liquids from seeping into the fabric of your furniture. Also, they come in various sizes and shapes to fit any chair, making them an excellent choice for indoor and outdoor furniture.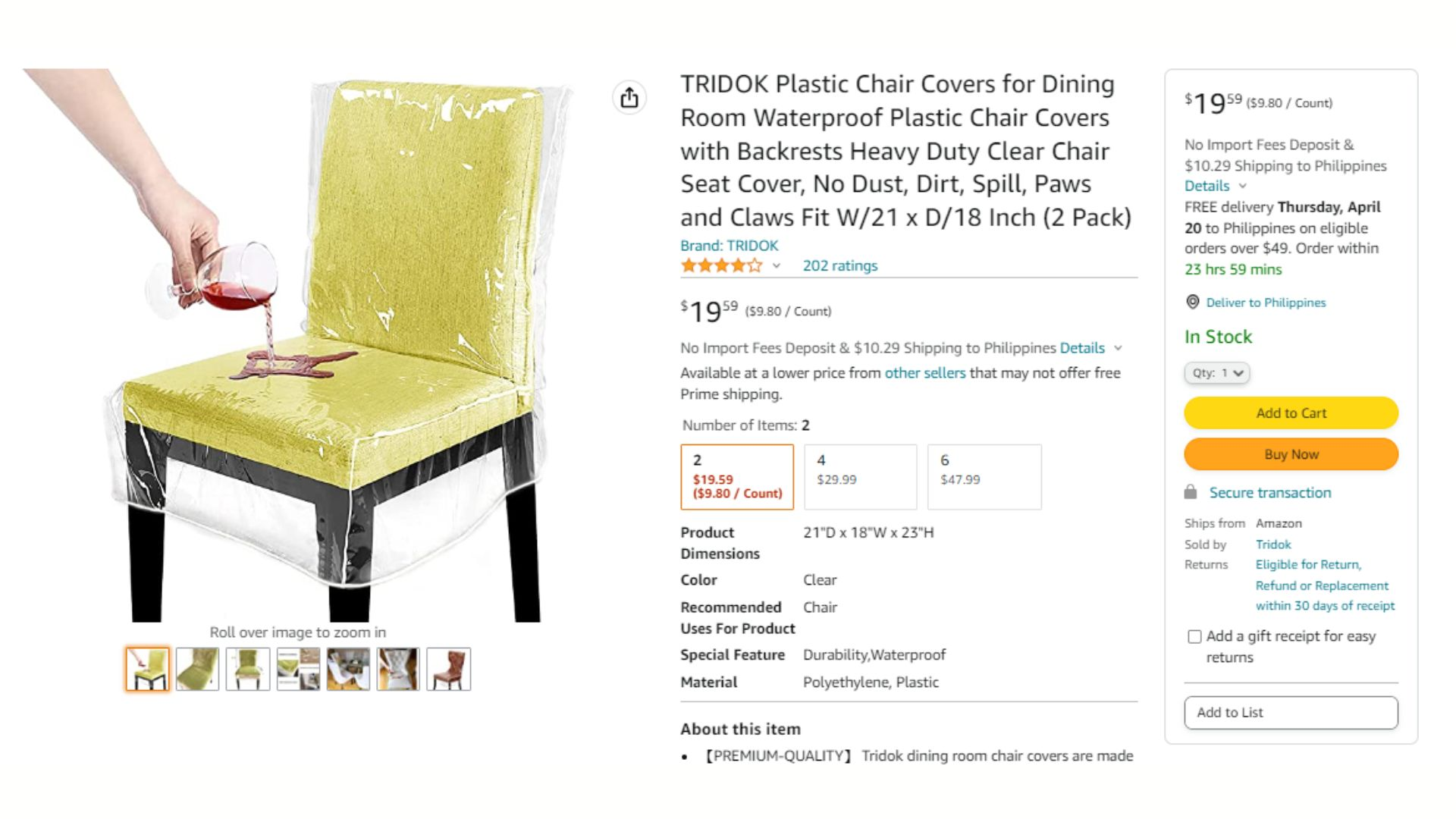 Finally, plastic covers are easier to care for than traditional fabric covers. They don't require special cleaning agents or extra attention. They can be wiped down with a damp cloth or vacuumed periodically. Proper maintenance ensures that your plastic chair covers will last many years and keep your furniture looking great.
How to Properly Use Plastic Couch Covers to Extend the Lifespan of Your Sofa?
Using plastic couch covers is an effective way to extend the lifespan of your sofa and keep it looking great for many years. Before buying a new cover, measure your sofa to find the right size. A snug fit ensures the cover won't slip off easily or look saggy after some time. Select a material that suits your needs and budget, and pick a design that adds character to your decor.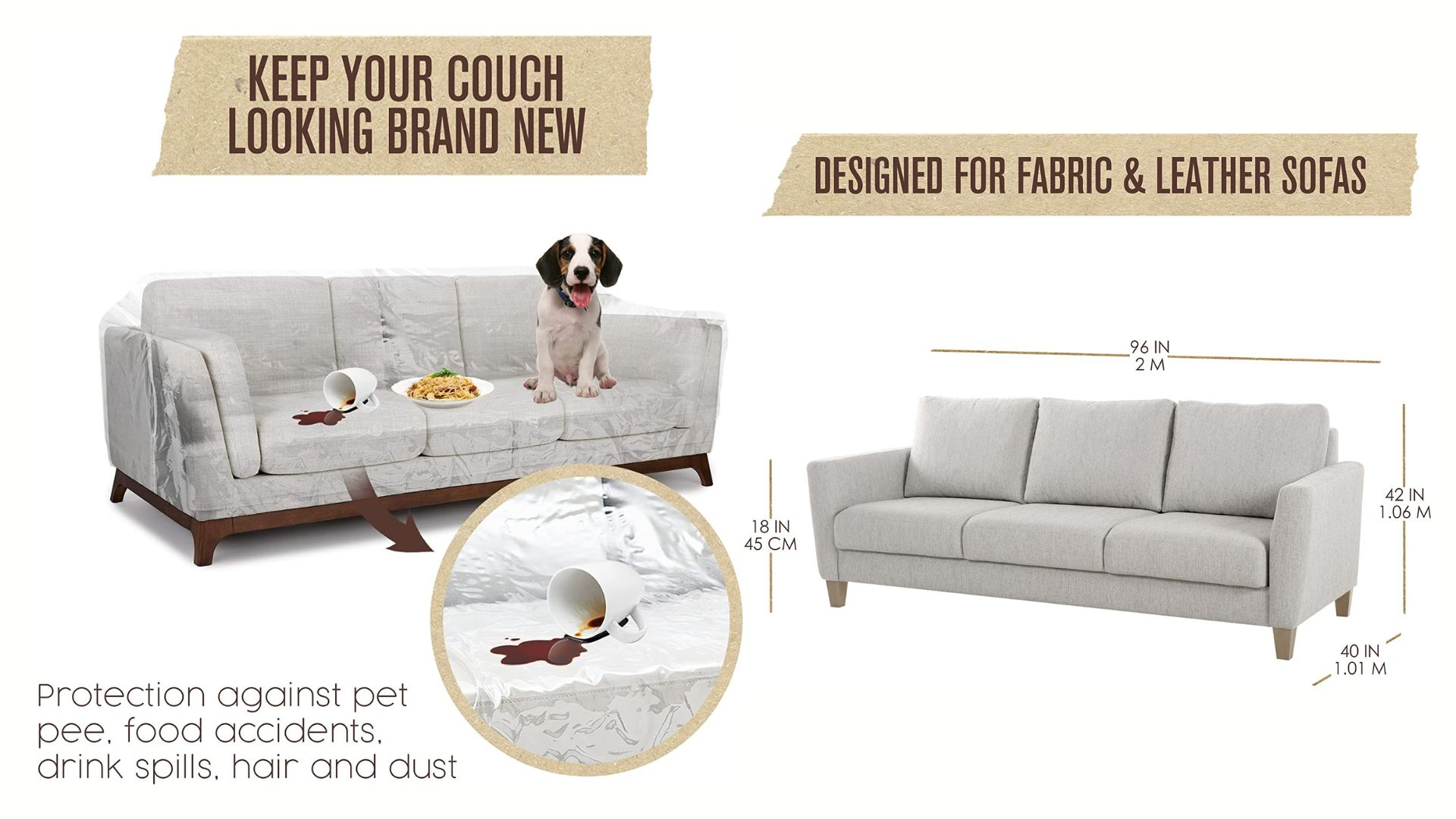 When installing the plastic couch cover, tuck it in tightly so it won't move around quickly. Use pins or clips to secure the cover and enhance its stability. If you opt for machine-washable covers, read the instructions carefully before washing to ensure the material won't get damaged.
Proper care and maintenance are essential for plastic couch covers and any furniture like loveseat upholstery, living space seat. It includes vacuuming or wiping them down with a damp cloth regularly. Doing this will keep the fabric clean, odor-free, and looking new for many years. So, by using plastic covers properly, you can extend the lifespan of your sofa and protect it from dirt, dust, and spills.
Is It Recommended to Use Plastic on Furniture During Moving and Storage?
Plastic on furniture is an excellent solution for protecting furniture during moving and storage. They form a barrier between the furniture and the environment, preventing dust, dirt, moisture, and other elements from seeping in. Plastic covers also provide additional padding to protect your furniture from scratches or bumps that may occur during transportation.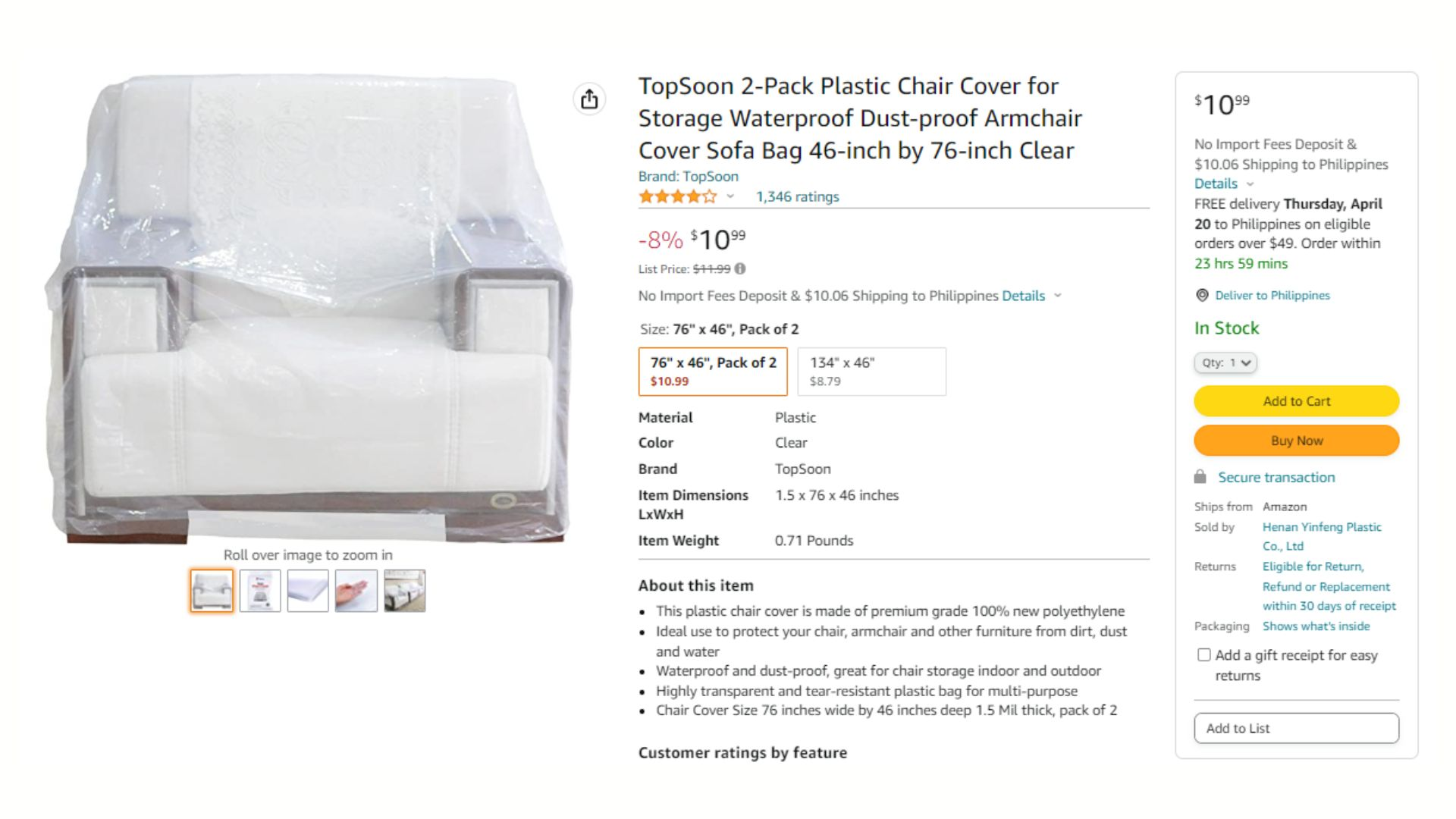 When opting for plastic covers for moving and storage, select waterproof and machine-washable ones. Also, pick a lightweight yet sturdy material to provide adequate protection. Measuring your furniture before buying plastic covers is essential so the perfect fit of slipcover fabrics fit your couch. Finally, check the manufacturer's instructions before washing them to ensure the fabric won't get damaged.
Overall, using plastic on furniture during moving and storage is a great idea for protecting your precious pieces from damage. You can ensure your furniture looks new for many years with suitable materials and proper care.
What Are the Disadvantages of Using Plastic Covers for Couches?
While plastic covers for couches are an excellent choice for protecting fit sofas from damage, they have some drawbacks. Firstly, the material is not breathable, and traps heat, making furniture uncomfortable and stuffy. Also, placing plastic covers over leather or fabric sofas may cause condensation buildup, leading to moisture and mildew problems.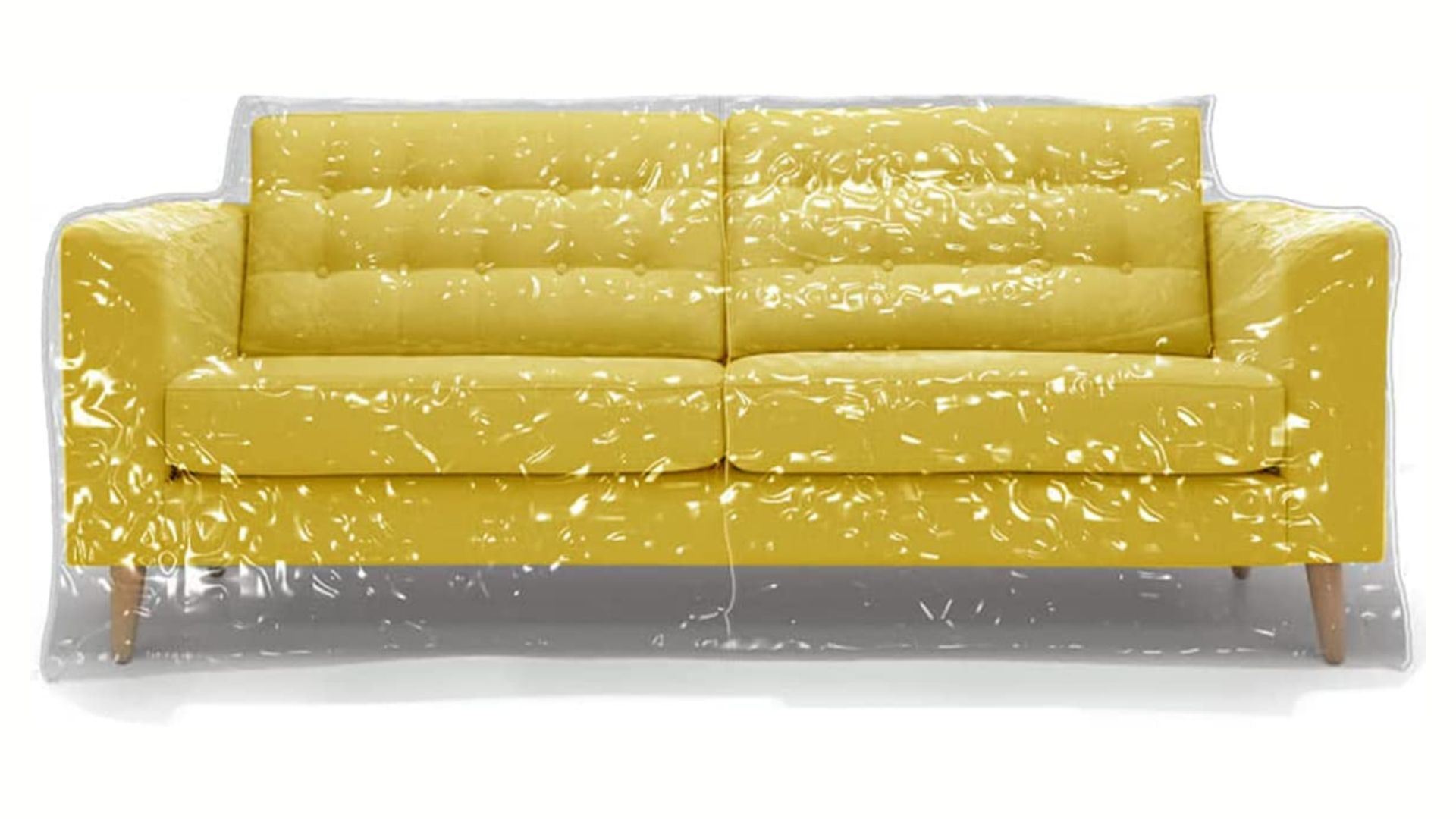 Additionally, buying plastic covers for couches can be costly and time-consuming. You may have to purchase different sizes or shapes to fit your furniture correctly, and measuring and providing them can be tedious. Lastly, if you don't use durable material and don't follow manufacturer instructions when washing them, they can get damaged quickly.
In conclusion, plastic covers protect your furniture from dirt, dust, and spills. But they have some drawbacks like trapping heat, condensation buildup, high cost, and difficulty fitting them properly. So before investing in plastic couch covers to protect your furniture, weigh the advantages and disadvantages carefully.
How to Select the Right Plastic Cover for Your Furniture Based on the Type of Material?
The type of material you choose is critical when selecting a plastic cover for furniture. Suppose you opt for a thick, waterproof plastic cover with an appropriate texture, like foam-backed vinyl or twill weave polyester. In that case, it will effectively protect your sofa from dust and spills. Cotton canvas is another popular option as it's lightweight and breathable but not waterproof.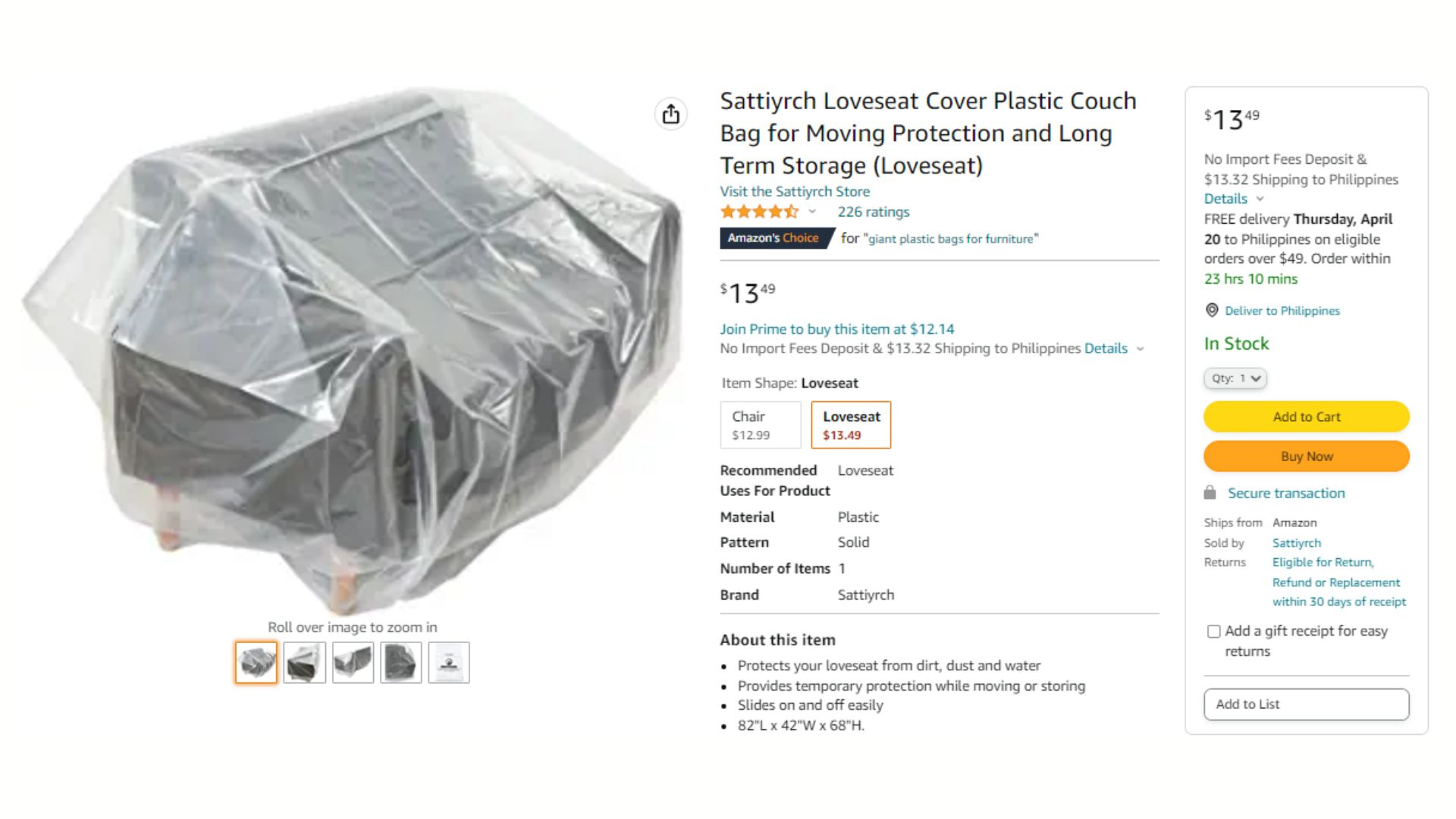 You should also pick a material that's easy to clean and doesn't require too much effort for maintenance. Covers made from polyester or nylon are machine-washable, making them the ideal choice for low-maintenance lifestyles. However, spot-cleaning is the best approach if you opt for a more delicate fabric like velvet or silk.
Finally, remember to measure your furniture before buying plastic covers so they fit perfectly. Also, examine the manufacturer's instructions on how to clean them and follow them accordingly. By selecting the suitable material for your cover and caring for it properly, you can ensure your furniture looks new and lasts longer.
Thoughts
Plastic might be a great choice if you are considering a couch covered in plastic for moving and storage. It forms an effective barrier between the furniture and the environment, offering protection from scratches or bumps during transportation. At AmadeusPlasticSlipcovers.com, you can find a wide range of waterproof and machine-washable plastic covers for couches. You must also select the suitable material based on your sofa's fabric and follow manufacturer instructions for cleaning and maintenance. This way, you can ensure your furniture looks new and lasts longer. You can create the most out of your plastic covers for couches with proper care.
We offer affordable price, guaranteed high quality, free shipping, and perfect measurements on every pottery barn, style, and pattern that match new life inspiration plastic couch cover. Shop now in our site AmadeusPlasticSlipcovers.com and enjoy discounts.