A plastic loveseat cover can be a great addition to any living space. It is attractive, and stylish and offers numerous practical benefits, making it an ideal option for many homeowners. Here are some of the advantages of selecting a plastic loveseat cover:
1) Durability – Plastic loveseat covers are designed to be highly durable, so you won't have to worry about the cover tearing or fraying over time. The material used is also tough enough to withstand frequent use's daily wear and tear.
2) Easy Maintenance – Keeping your plastic loveseat cover looking clean and fresh is a breeze! Brush it down with a damp cloth and some mild cleaning detergent occasionally, and you're all set.
3) Protection – Plastic loveseat covers to protect your furniture from spills, stains, dirt, and dust. It can help you keep your loveseat looking like new for longer.
4) Versatility – Plastic loveseat covers come in various styles, colors, and patterns that fit any decor easily. Whether you're looking for something classic or trendy, there's sure to be a design that will suit your taste.
Overall, adding a plastic loveseat cover to your home is a great way to increase the longevity of your furniture and make it look good too! As you can see, there are numerous benefits associated with plastic loveseat covers, so why not give one a try? It could be what you need to spruce up your living space.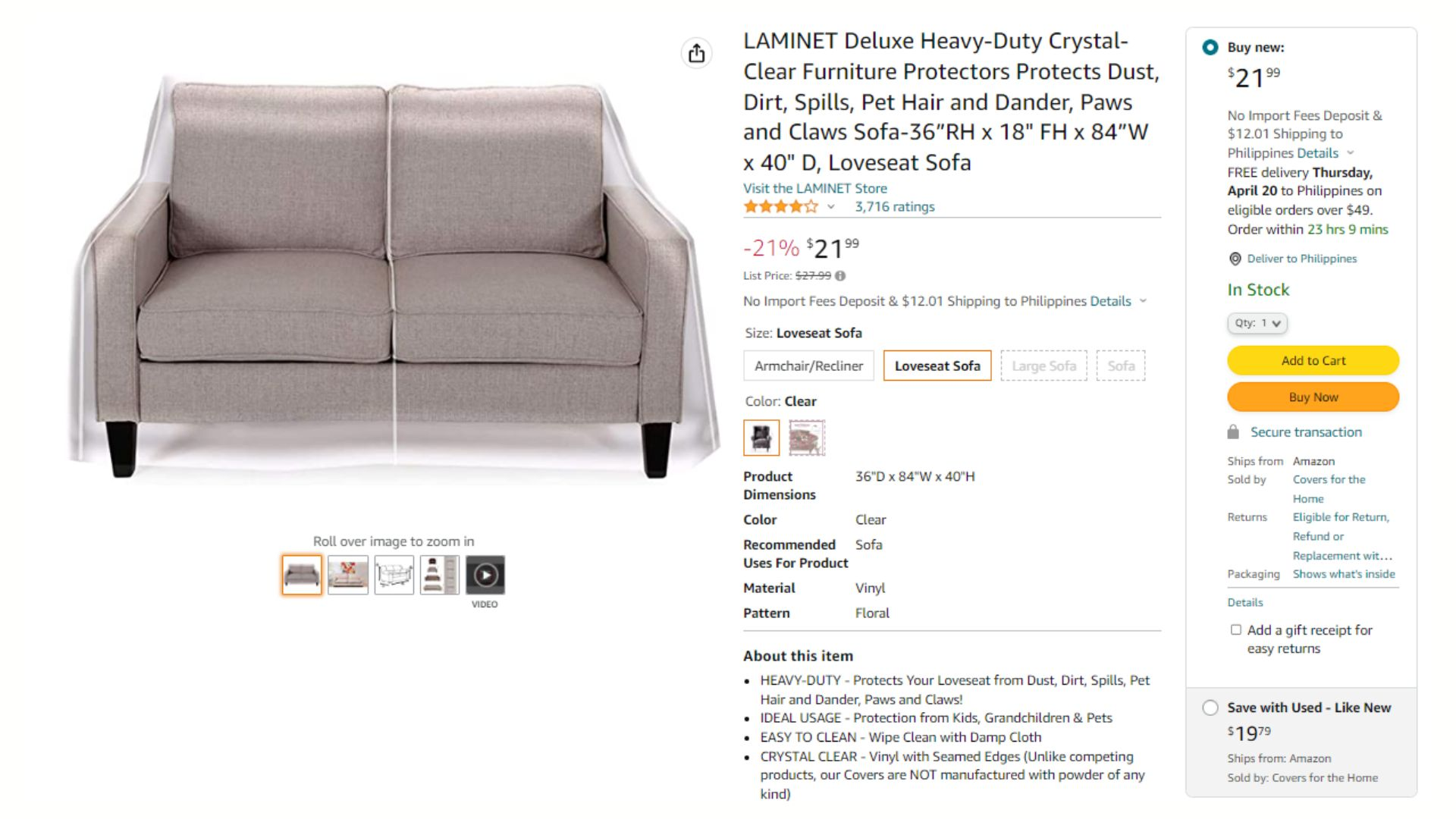 What Differentiates Plastic Loveseat Cover From Other Types Of Upholstery Material?
The main difference between a plastic loveseat cover and other types of upholstery material is its durability. Plastic tends to be more durable than fabric, making it ideal for busy homes with children or pets that often mess around with furniture. Also, plastic loveseat covers are waterproof and resistant to spills, meaning they won't stain as quickly as fabric.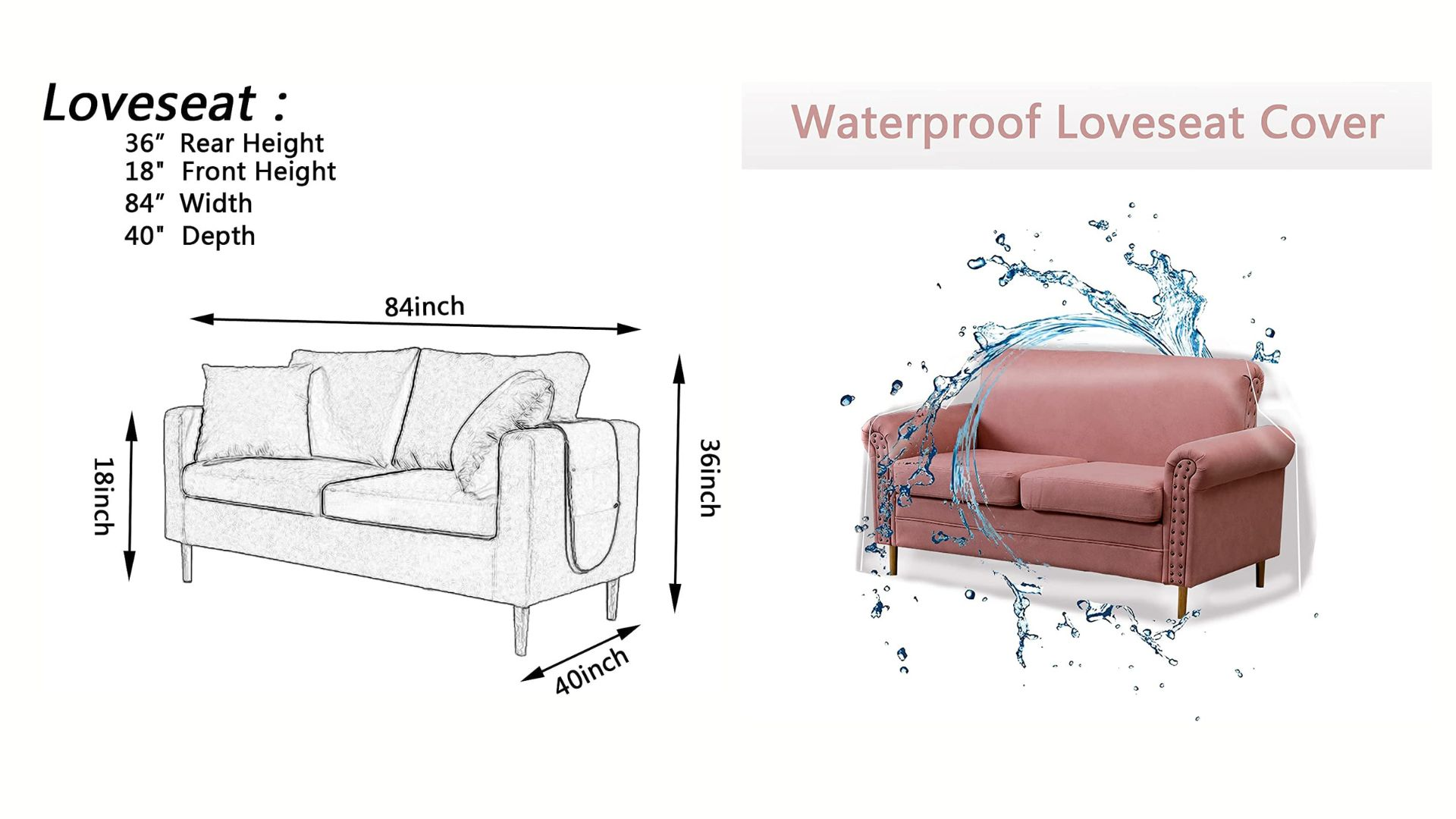 They're also highly resistant to fading, making them perfect for areas with a lot of sunlight. Plastic loveseat covers are easy to clean and maintain, requiring only basic wiping with a damp cloth and mild cleaning detergent. All these features make plastic an ideal choice for protecting your furniture from everyday wear and tear.
How Can People Make The Most Out Of Their Plastic Cover For Sofas?
Making the most out of your plastic cover for sofa should be easy as long as you take the proper steps. First, regularly clean your plastic loveseat cover with a damp cloth and mild cleaning detergent. It will help keep it looking new and free of dirt and stains.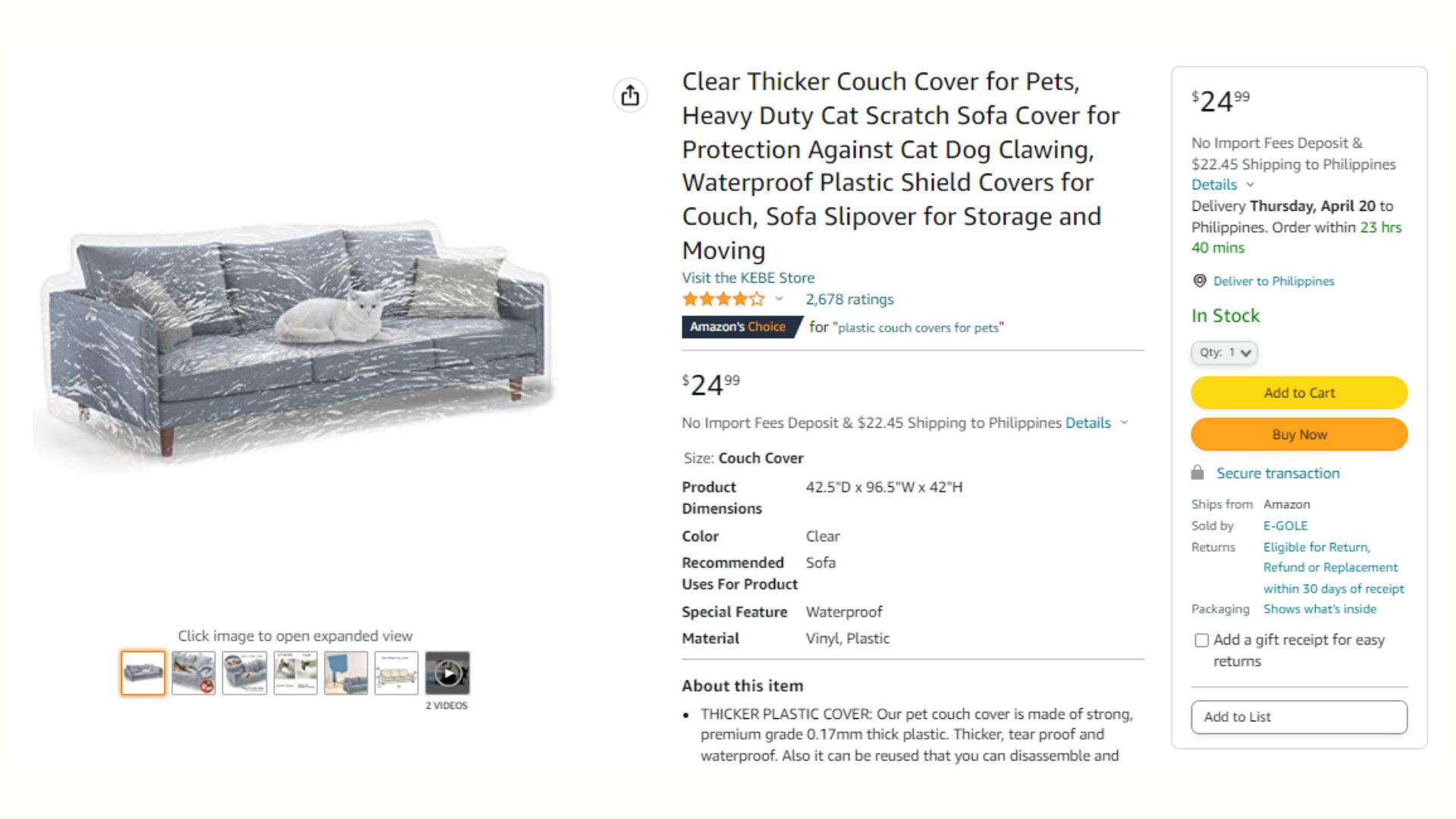 In addition, try to place the sofa away from direct sunlight, windows, and other light sources to prevent fading. Finally, consider investing in a spill-proof cover if you need extra protection for spills or pets. It will help protect your plastic loveseat cover from any accidents. By taking these steps, you can guarantee that your plastic loveseat cover looks its best for years!
Is It Worthwhile To Invest In Thicker Sofa Plastic Covers For Added Durability?
A thicker sofa plastic cover offers added protection and durability, so they are worth investing in. The thicker material protects from wear and tear, spills, dirt, dust, and fading. Also, thicker plastic covers look better and last longer than their thinner counterparts.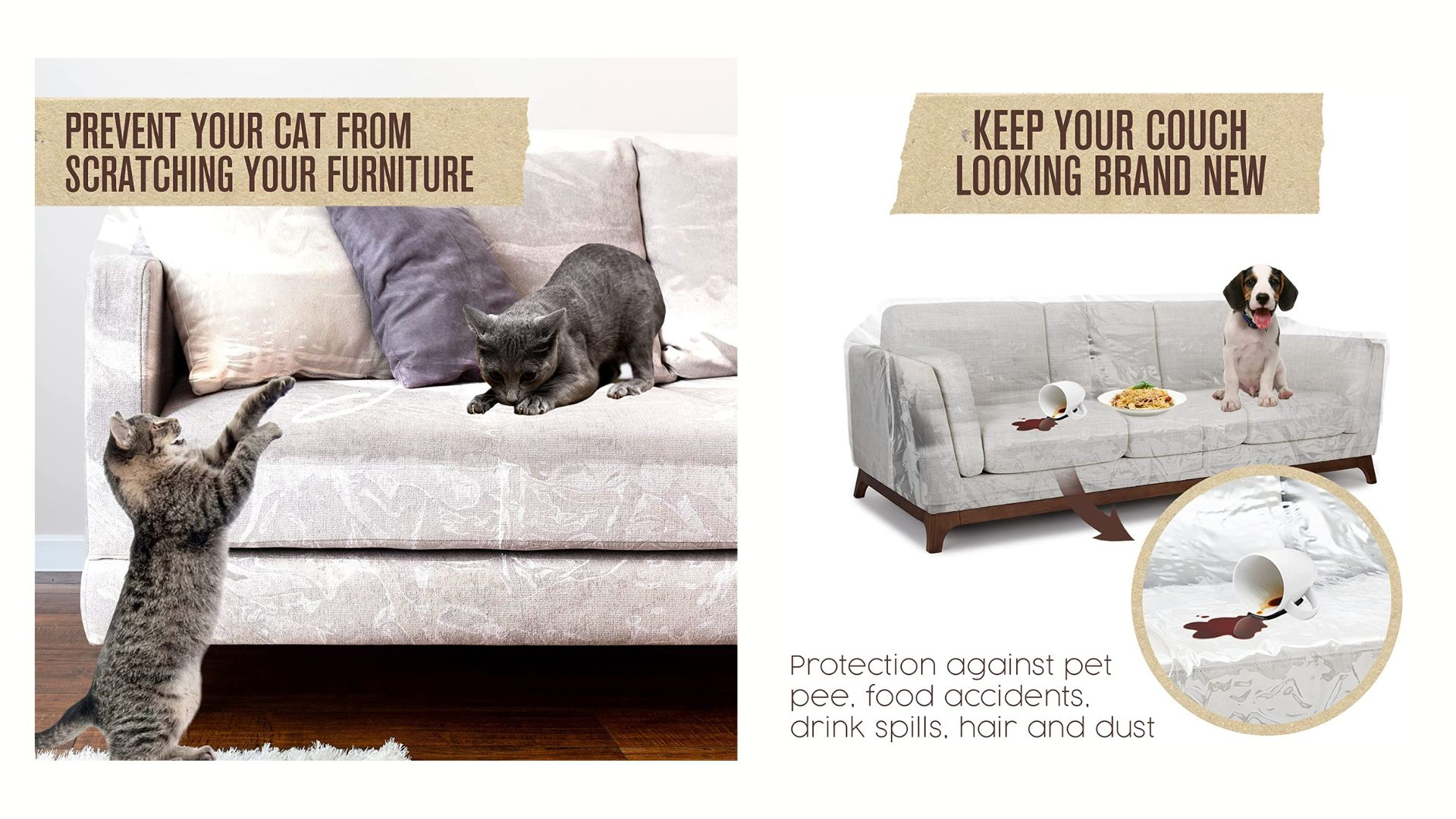 You may need to spend more on thicker plastic covers. Still, their extra durability and protection will be reasonably worth it in the long run. Investing in a thicker sofa plastic cover is recommended if you want furniture that looks good and lasts longer. You won't regret it!
Overall, investing in a thicker sofa plastic cover is worth it for added durability and protection. It's a valuable investment that you won't regret making!
Are There Any Special Considerations When Thinking About Buying Plastic Chair Protectors?
When it comes to buying plastic chair protectors, there are a few things you should contemplate. First, make sure the protector fits your chairs snugly. Loose-fitting covers can bunch up and create uncomfortable bulges while sitting. Then check if the cover offers adequate protection from spills and stains, as some might only be water-resistant.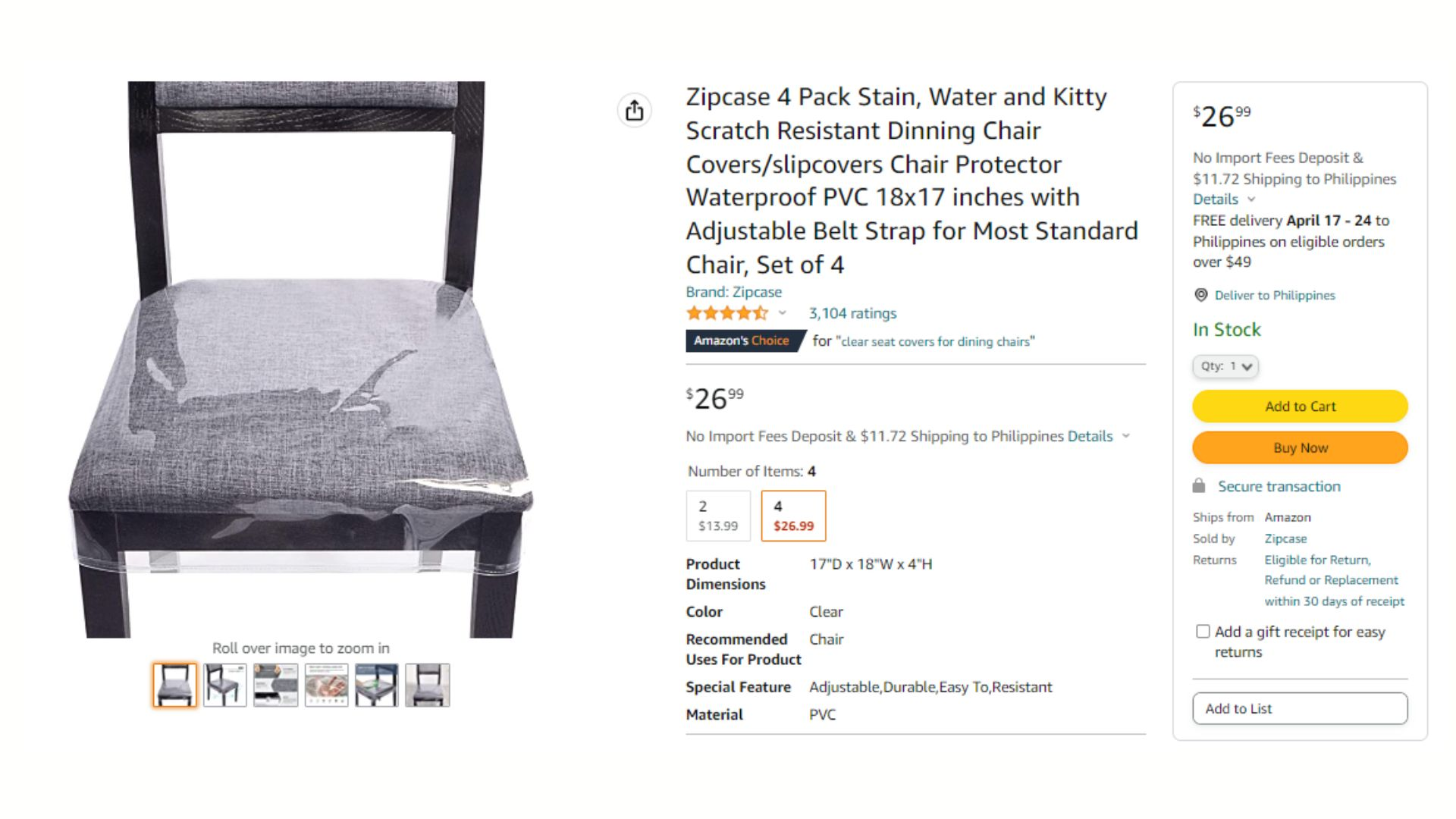 Consider the material of your plastic chair protector and how easy it is to clean and maintain. For example, some materials are waterproof and can wipe clean easily. In contrast, others may require more effort to keep looking good. All these factors should be considered when shopping for plastic chair protectors.
You can also look at your lifestyle, and the level of use your plastic chair protector will get. If you plan on using it frequently, it may be worth investing in a higher-quality product that offers better protection and durability. On the other hand, if your chairs don't get much use, you can go for a cheaper option with less security. Ultimately, weigh all the options and buy a protector that meets your needs.
What Patterns And Designs Can People Find When Shopping For Plastic Covered Furniture Pieces?
Plastic covered furniture comes in various designs and patterns to suit any decor. From chevron to floral and geometric prints, you can find something that will work with your existing décor. You can also opt for solid colors for something more subtle or classic.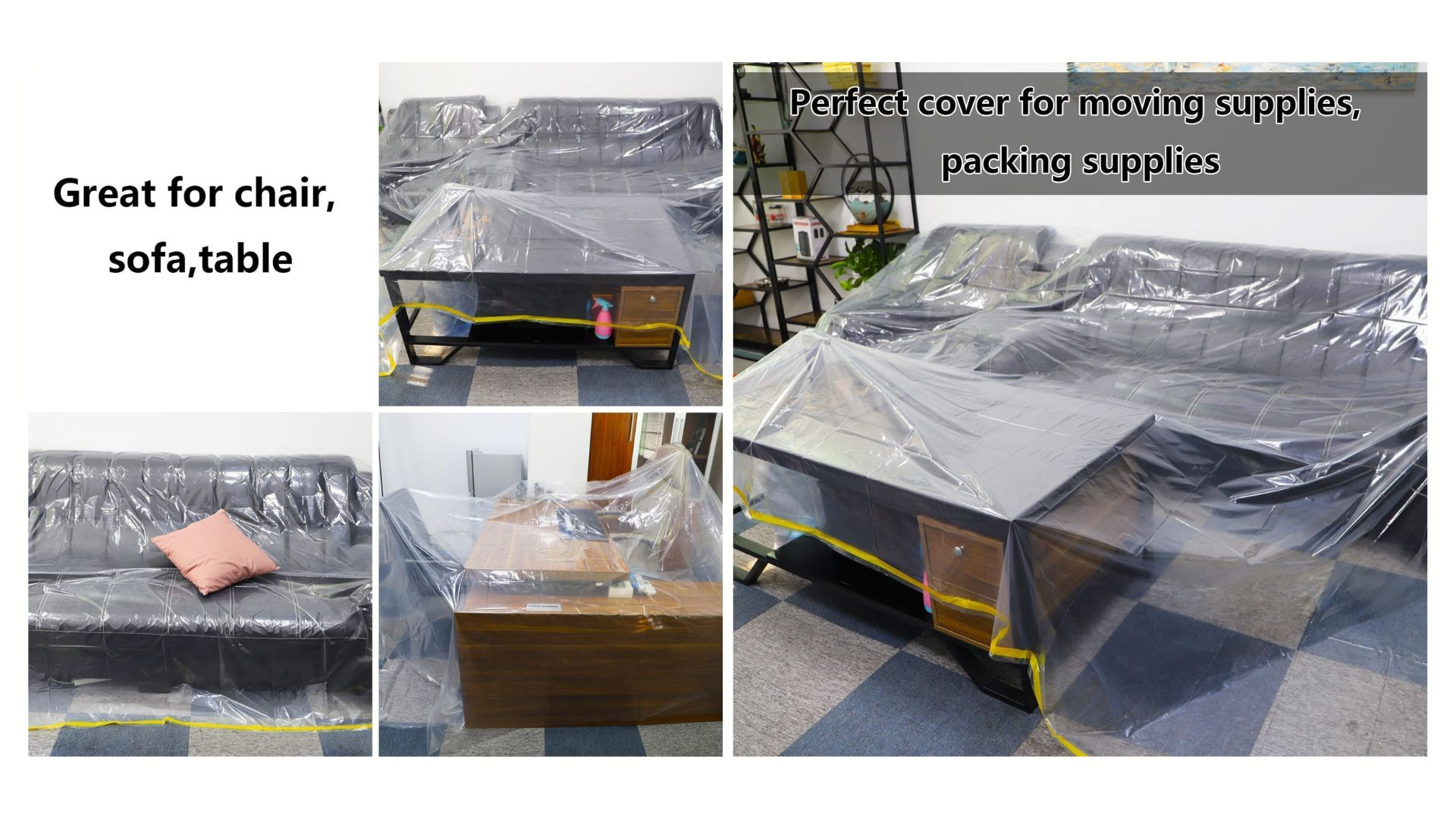 You can select from bright colors like red, orange, and yellow if you want an aggressive statement piece. On the other hand, if you want something more subdued and timeless, opt for shades of grey or beige. You can also mix and match different designs and items to create a unique look that's all your own. Plenty of options are available when shopping for plastic-covered furniture pieces, so you can easily find something that meets your needs.
All in all, a plastic covered furniture piece is an ideal option for those glancing to add a touch of fashion and protection to their living space. You can create the perfect look for your home with plenty of designs and patterns. Whether you're looking for bold colors or subtle designs, you will find something that suits your style.
Are There Cost Effective Ways To Acquire Plastic Slipcovers For Couches That Offer Quality And Visual Appeal?
There are many cost-effective ways to acquire plastic slipcovers for couches that offer quality and visual appeal. Shopping online is one of the best ways to find great deals on slipcovers. You can compare prices, designs, material quality, and more to get the best deal possible. It is also better to use waterproof couch cover for any kind of chairs even for armchairs and recliners.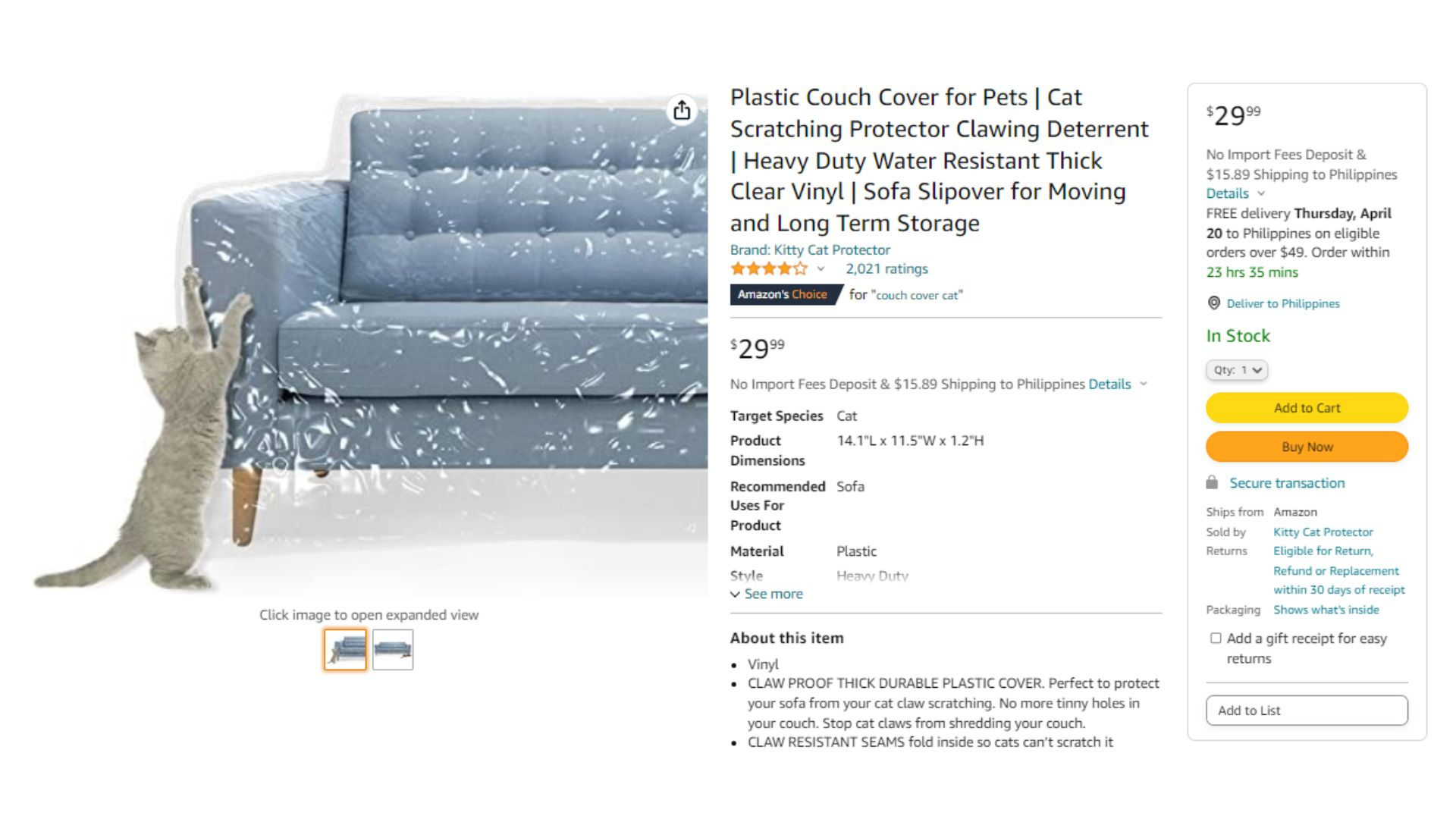 If you want something more affordable, you can also buy second-hand slipcovers. You can find gently used pieces at thrift stores or garage sales. Ensure the fabric's quality and condition are still good before purchasing. The price may vary from its quality, materials, and sizes.
Acquiring plastic couch cover and even sofa slipcovers that offer quality and visual appeal without breaking the bank is possible. Shop around online, compare prices and materials, and remember to look for second-hand options too. With some research, you can find a slipcover that completes your needs without sacrificing quality or visual appeal.
What Benefits Do Consumers Gain By Using Plastic Furniture Covers Rather Than Traditional Materials?
Using plastic furniture covers has many benefits over traditional materials like fabric or leather. They are much cheaper and easier to find than other cover options. Plastic covers are also straightforward to clean since you can brush them down with a damp cloth. Plastic covers also offer better protection from spills and stains. They are waterproof and can prevent the liquid from seeping through. In addition, plastic furniture covers come in various colors, designs, and patterns to suit any home decor.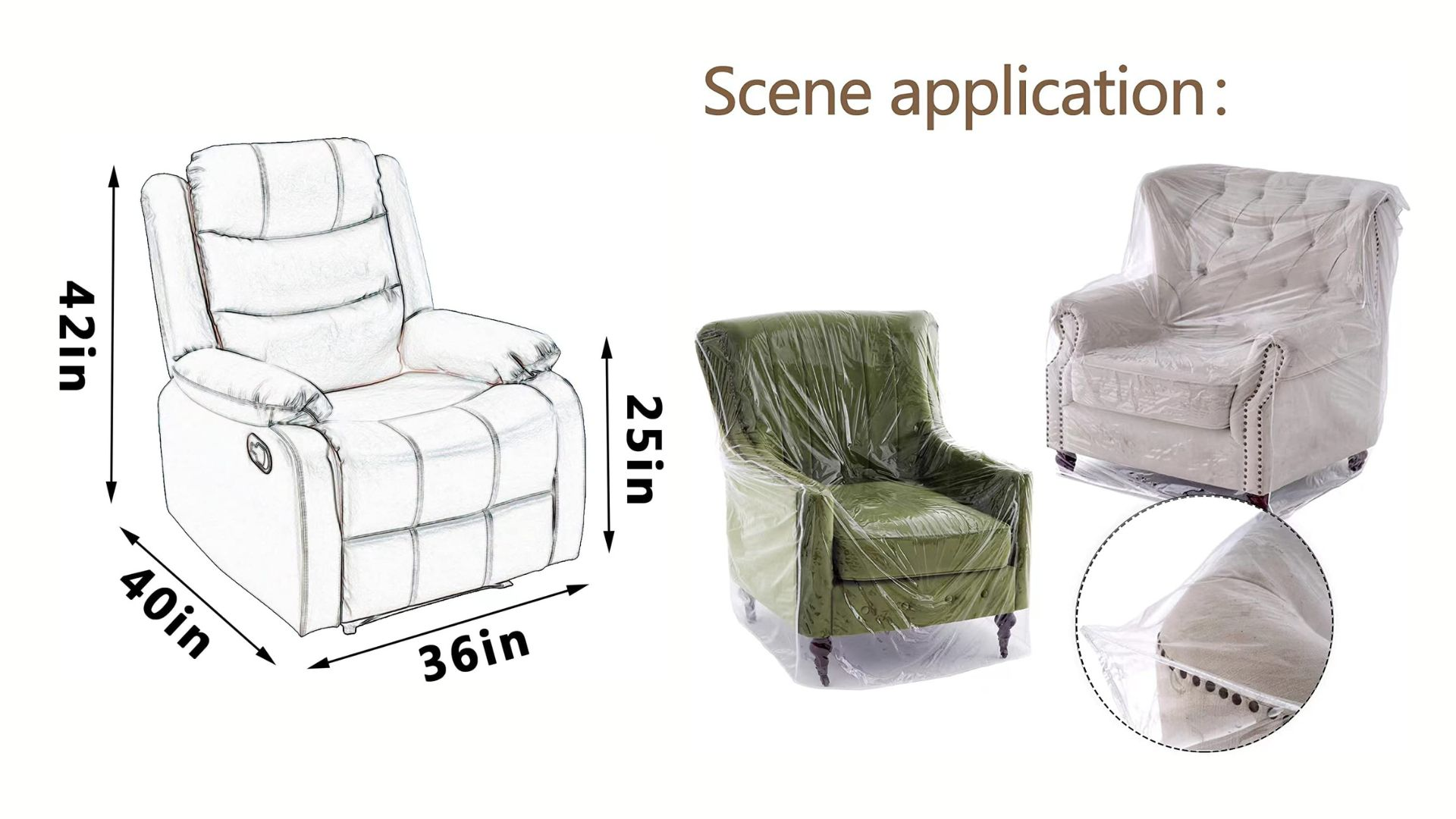 Plastic furniture covers are very lightweight and easy to move around. It makes them an ideal choice for people who frequently rearrange their furniture or change up their decor. Plastic furniture covers offer plenty of benefits, making them a great alternative to traditional materials. So if you're looking for an affordable and easy-to-use option for your furniture, plastic slipcovers are worth considering.
What Steps Should You Take To Ensure Proper Installation Of The Plastic To Cover Your Furniture?
Installing plastic to cover furniture is a simple job. Still, there are some steps you should take to ensure proper installation. Before starting, make sure the piece of furniture is clean and dry. It will help ensure that the plastic adheres appropriately to the surface.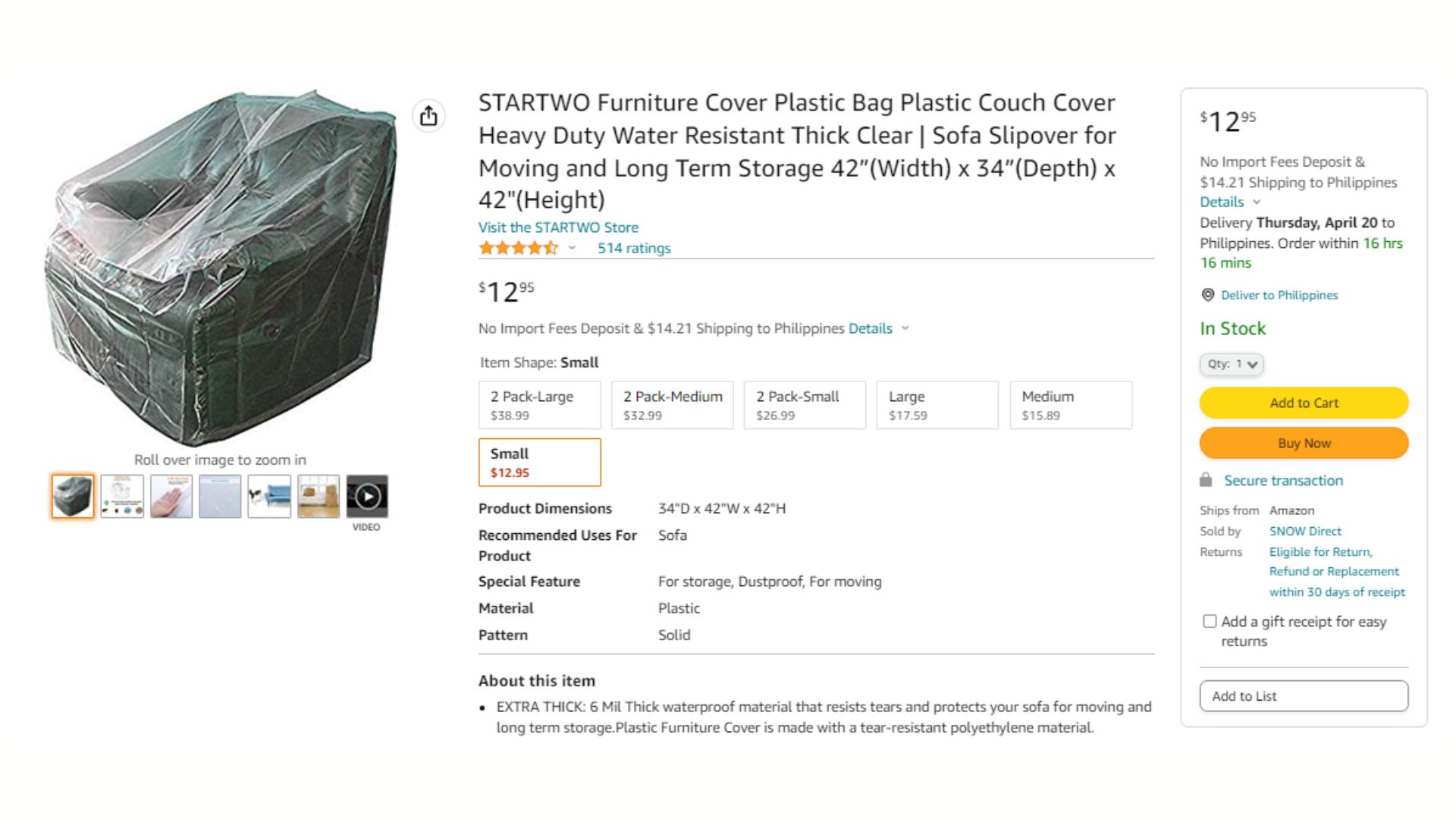 Next, measure the dimensions of your furniture before cutting out the plastic cover. Leave a few extra inches around the edges for excess material. Use scissors or a utility blade to trim away excess plastic before installing.
Before putting on the plastic cover, spray the furniture lightly with water and wipe it down with a damp cloth. It will help create a better bond between the furniture and the plastic. Once done, carefully fit the plastic over your furniture and smooth it out to remove any wrinkles or folds. Secure the corners of the plastic with strong adhesive tape for a perfect finish.
Thoughts
Suppose you're looking for a plastic cover for sofa that offers quality and visual appeal. In that case, there are many cost-effective options available. Plastic covers are straightforward to clean and provide better protection from spills and stains than traditional materials. They come in various colors, designs, and patterns to suit the home decor. To ensure proper installation of the plastic cover, ensure your furniture is clean and dry before cutting out and fitting the plastic.
Visit our site AmadeusPlasticSlipcovers.com to browse our selection of plastic furniture covers. You sign up using your email address. Filter out feedback from our store and save time on choosing what's best for your furniture. With a few simple steps, you can quickly have a beautiful new look for your sofa!