The clear plastic chair covers protect chairs from dust and dirt while enhancing their visual appeal. However, there are pros and cons of using clear plastic chair covers that must be considered before deciding to use them.
Pros:
– Clear plastic covers can save time on cleaning, as they are easy to wipe off and store away.
– The clear plastic covers can easily be seen through, allowing furniture underneath to remain visible. It helps to preserve the original look of chairs without replacing them.
– Clear plastic chair covers are generally less expensive than other options.
– They come in various sizes and styles so that you can find clear plastic chair covers appropriate for any event or setting.
Cons:
– Clear plastic chair covers may not be as durable as other cover options. Over time, clear plastic can become brittle and tear easily.
– Clear plastic can also scratch or crack if exposed to extreme temperatures or humidity.
– Keeping clear plastic chair covers in place can be challenging, as they tend to move and shift a lot. It can lead to an unsightly appearance at events.
– Clear plastic chair covers must be cleaned and stored correctly to avoid discoloring or attracting dirt and dust particles. It can cause furniture to look worn and dingy.
Clear plastic chair covers can be an excellent choice for events or special occasions. However, weighing the pros and cons before deciding is essential. With careful usage and maintenance, clear plastic chair covers can help protect your furniture while adding an elegant touch to any space.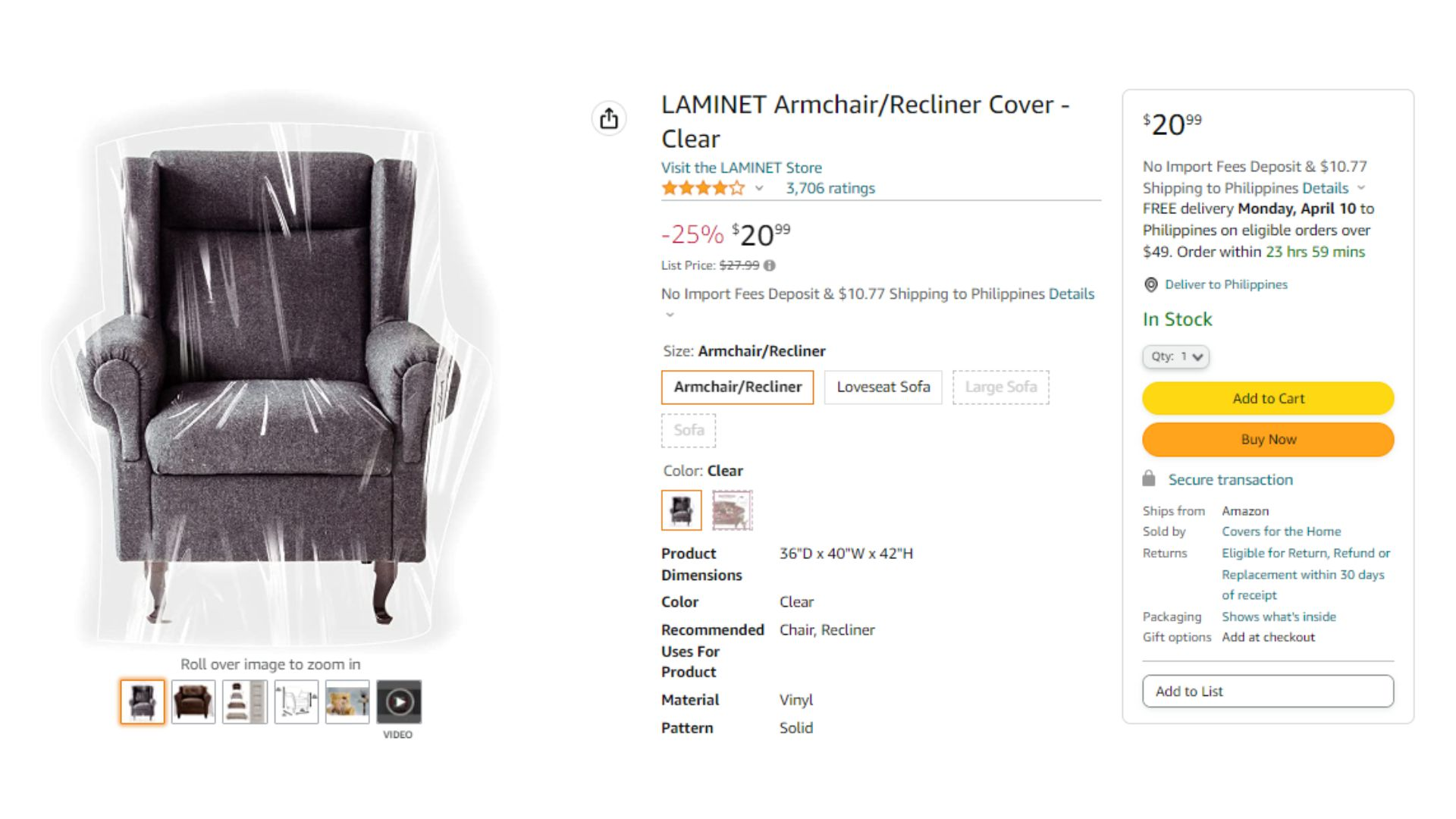 What Are The Benefits Of Using Plastic Covers For Dining Chairs?
Plastic covers for dining chairs provide several benefits. They can help prevent spills, crumbs, and dust from collecting on the chairs. It makes them easier to clean, as plastic covers can be removed and wiped down quickly rather than using a vacuum or brush. Plastic covers protect furniture from wear and tear, fading, dirt, and pests. Plastic covers help keep dining chairs looking like new for longer.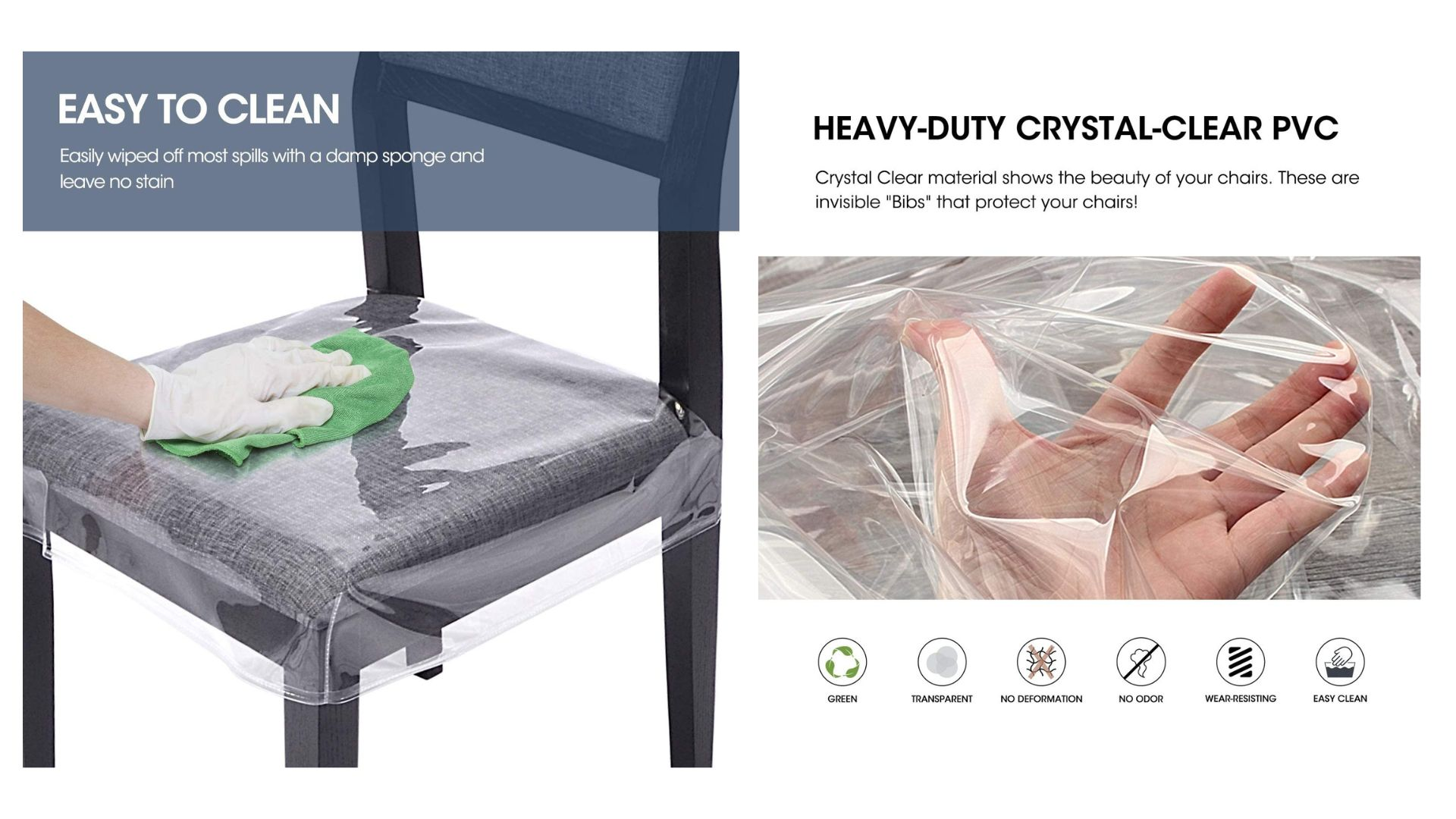 Plastic chair covers can make any space look more stylish. They come in various colors and styles to match the decor of any room or event. Furthermore, plastic chair covers are lightweight and easy to store when not in use. They are also manageable to install and remove, so they can be used as needed without much hassle. Finally, plastic covers for dining chairs come at an affordable price, making them an excellent option for those looking to update their furniture on a budget.
Overall, plastic covers offer a cost-effective way to protect dining chairs and enhance the aesthetic of any space. Plastic chair covers can keep furniture fresh while avoiding expensive repairs or replacements.
How Do You Clean Clear Plastic Chair Covers?
Clear plastic chair covers should be cleaned regularly to maintain their appearance and extend lifespan. To clean plastic covers:
Start by wiping off any dust or dirt with a cloth dampened with warm water.
For tougher stains, use a mild detergent mixed with warm water.
Scrub the stain gently and then rinse the cover thoroughly with warm water.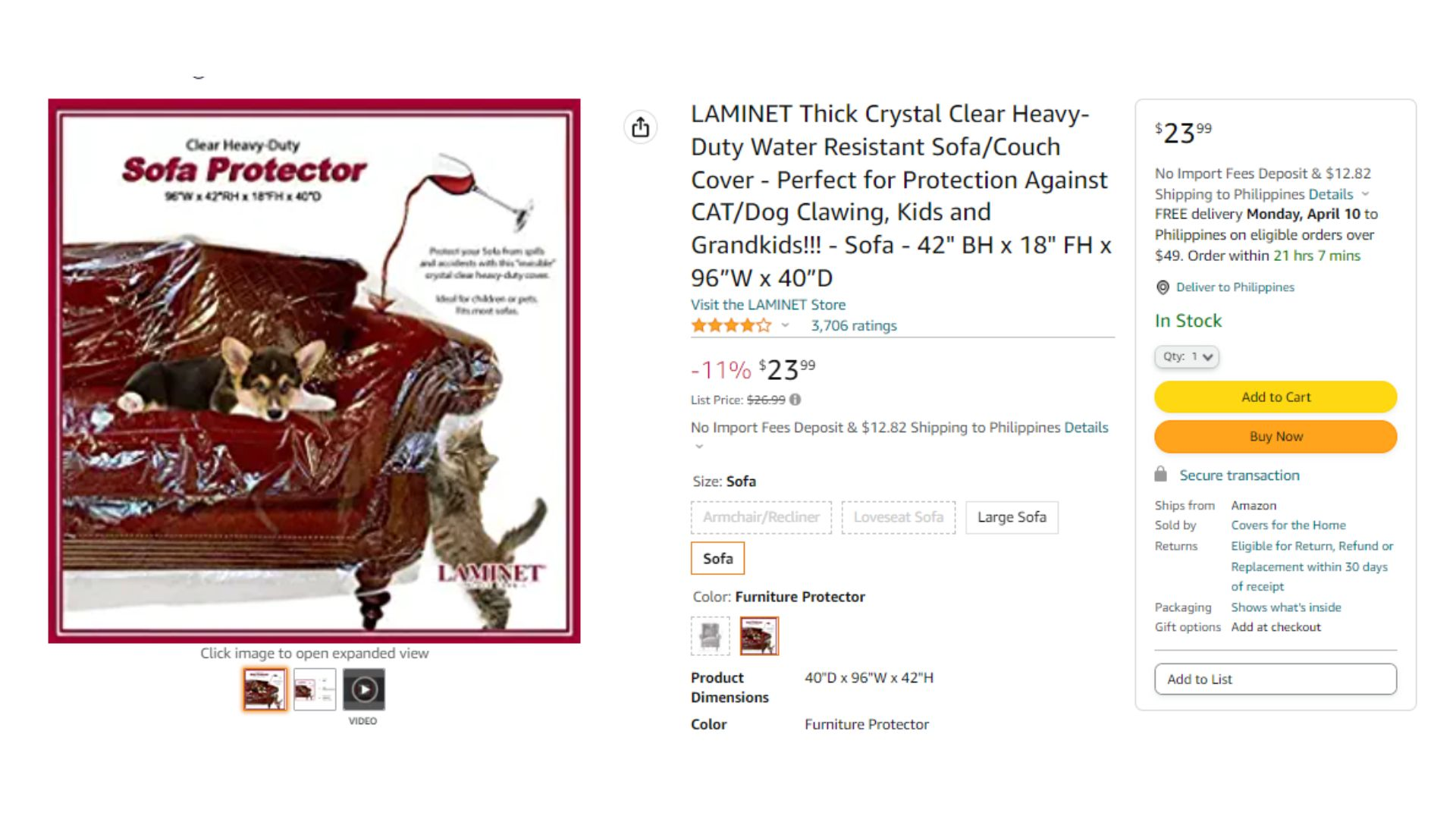 Allow the plastic couches cover to air dry before placing it back onto the chair. It is best to avoid using hot water or harsh chemicals, as these can damage plastic materials. For plastic covers with a removable liner, spot-cleaning will help maintain its appearance and keep the plastic-looking fresh. Plastic covers can be machine-washed using a low-heat setting and mild detergent.
Taking proper care of plastic covers is essential to their longevity and keeps them looking great for years. With the appropriate cleaning and maintenance, plastic chair covers can help protect furniture from dirt, spills, and regular wear and tear. They also provide an easy way to give any space a stylish touch.
What Should You Know Before Buying A Plastic Couch Cover With A Zipper?
When purchasing plastic couches covers with a zipper, you must consider the size of your furniture and zippers. Measure the couch length, width, and height to ensure that the plastic cover you're purchasing fits appropriately. It is also vital to pay attention to plastic thickness when buying plastic couches and covers with zippers. Thicker plastic offers better protection and durability, so choosing plastic covers with a thicker material is wise.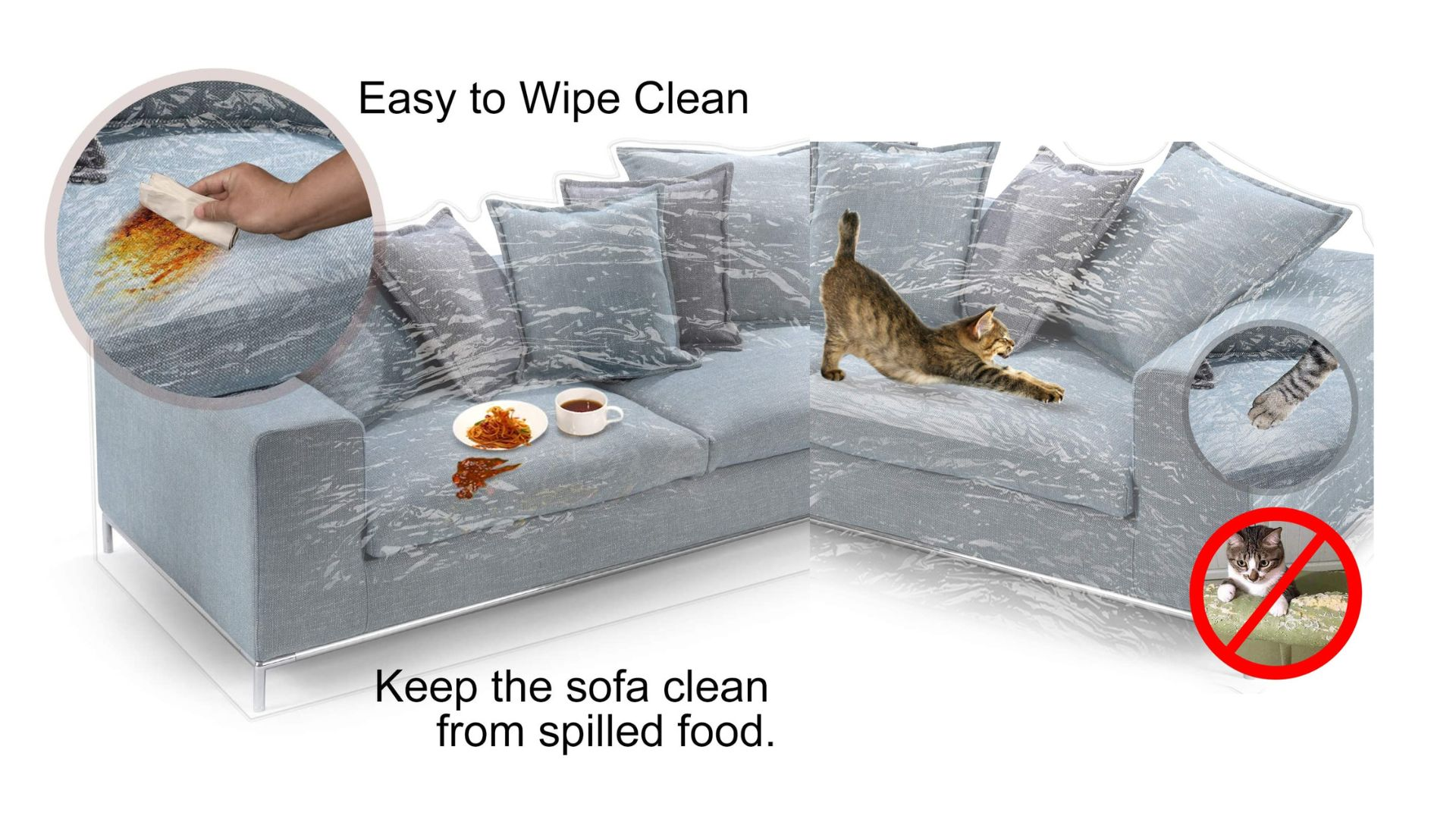 Zippers should also be checked for quality before buying plastic couch covers with a zipper. Ensure the zipper is strong enough to withstand regular use and is not easy to break or get stuck. It is also essential to check that the plastic cover has double-stitched seams for extra durability. Plastic couch covers with a zipper offer a great way to protect furniture while adding style to any space. By carefully considering the size, plastic thickness, and quality of zippers, you can ensure that your plastic couch cover lasts many years.
Is It Worth Investing In Plastic Covers For Dining Room Chairs?
Investing in plastic clear couch covers for dining room chairs is worth it. Plastic chair covers protect furniture from fading, dirt, pests, and wear and tear. They also look great and come in various colors and styles to match any space or event. On top of that, clear plastic covers are easy to clean and store when not in use. Furthermore, they are affordable and can help save money on furniture repairs and replacements in the long run. These benefits make couch covers a worthwhile investment for any household.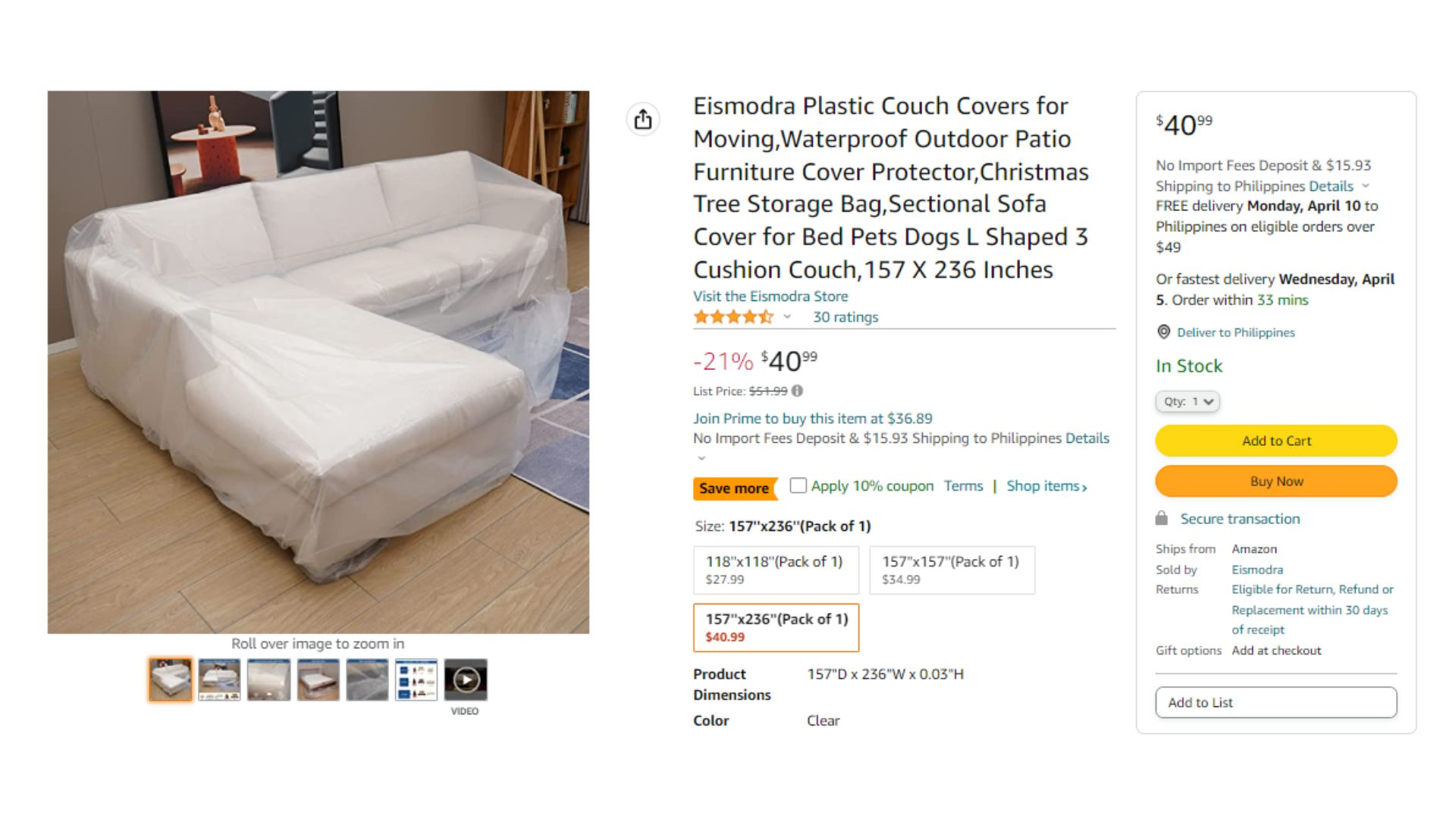 How Long Can You Expect Your Clear Couch Covers To Last?
The lifespan of plastic couch covers depends on the quality and care taken when using them. With proper maintenance, plastic covers like plastic couch cover with zipper can last for years without showing signs of wear and tear. Also, thicker plastic materials are more durable than thin plastic covers, so investing in plastic couch covers with higher plastic thicknesses is a wise choice.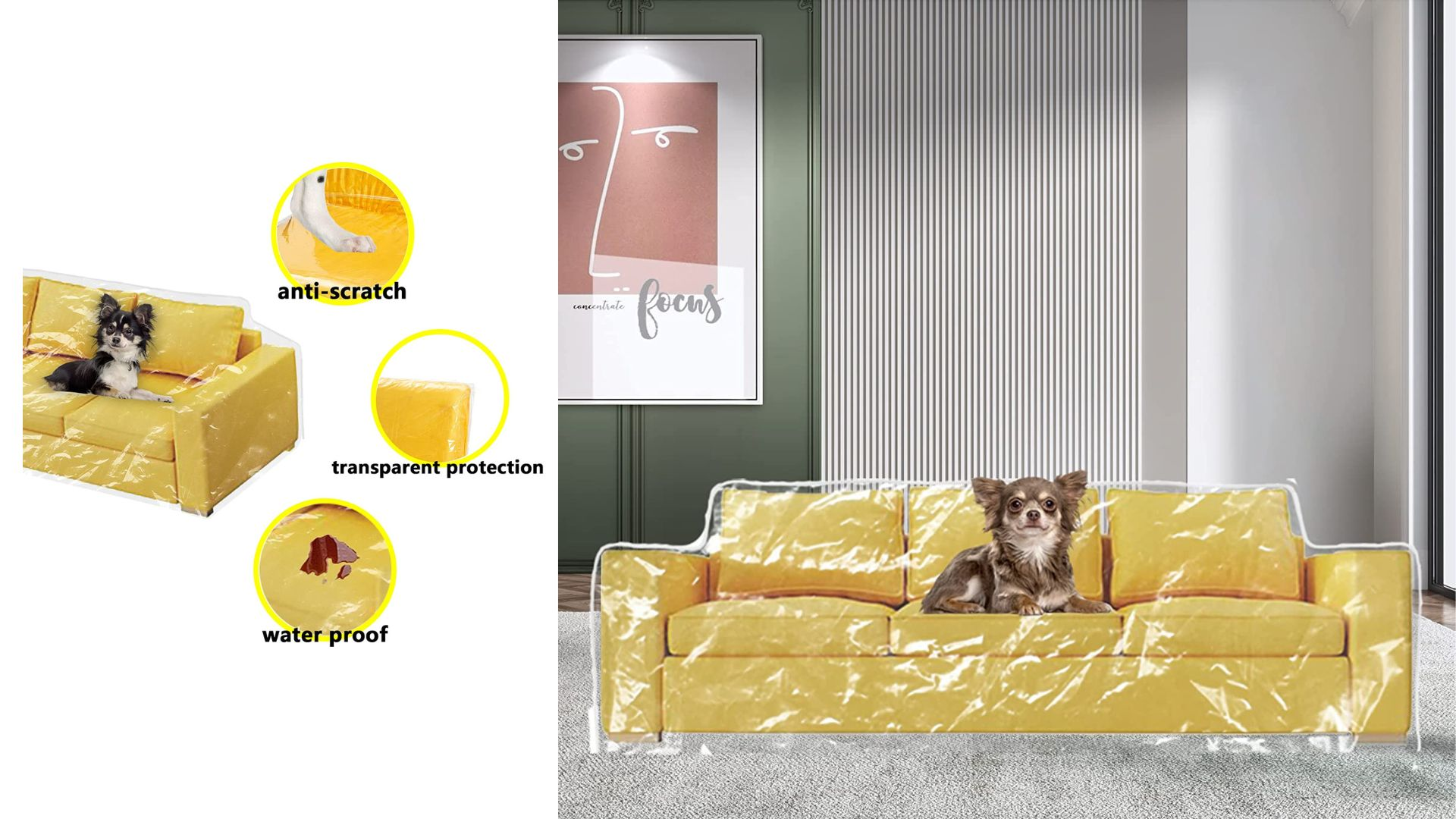 Finally, cleaning plastic covers regularly and using gentle detergents for spot cleaning when needed is essential. Also, it is important to remember that plastic couch covers should be replaced if worn out or damaged. Regularly inspecting plastic covers will ensure they remain in good condition and are replaced when needed. Doing so can help plastic couch covers last longer and look great in any space.
How To Choose The Right Size Of Clear Plastic Chair Covers?
Choosing the right size of clear plastic chair covers is essential for a good fit and maximum protection. Estimate your chairs' length, width, and height to determine the perfect size clear plastic cover. It's vital to pay attention to the shape of your chairs when choosing clear plastic covers. Round-backed chairs require a different plastic cover than folding chairs, and clear plastic covers come in various forms.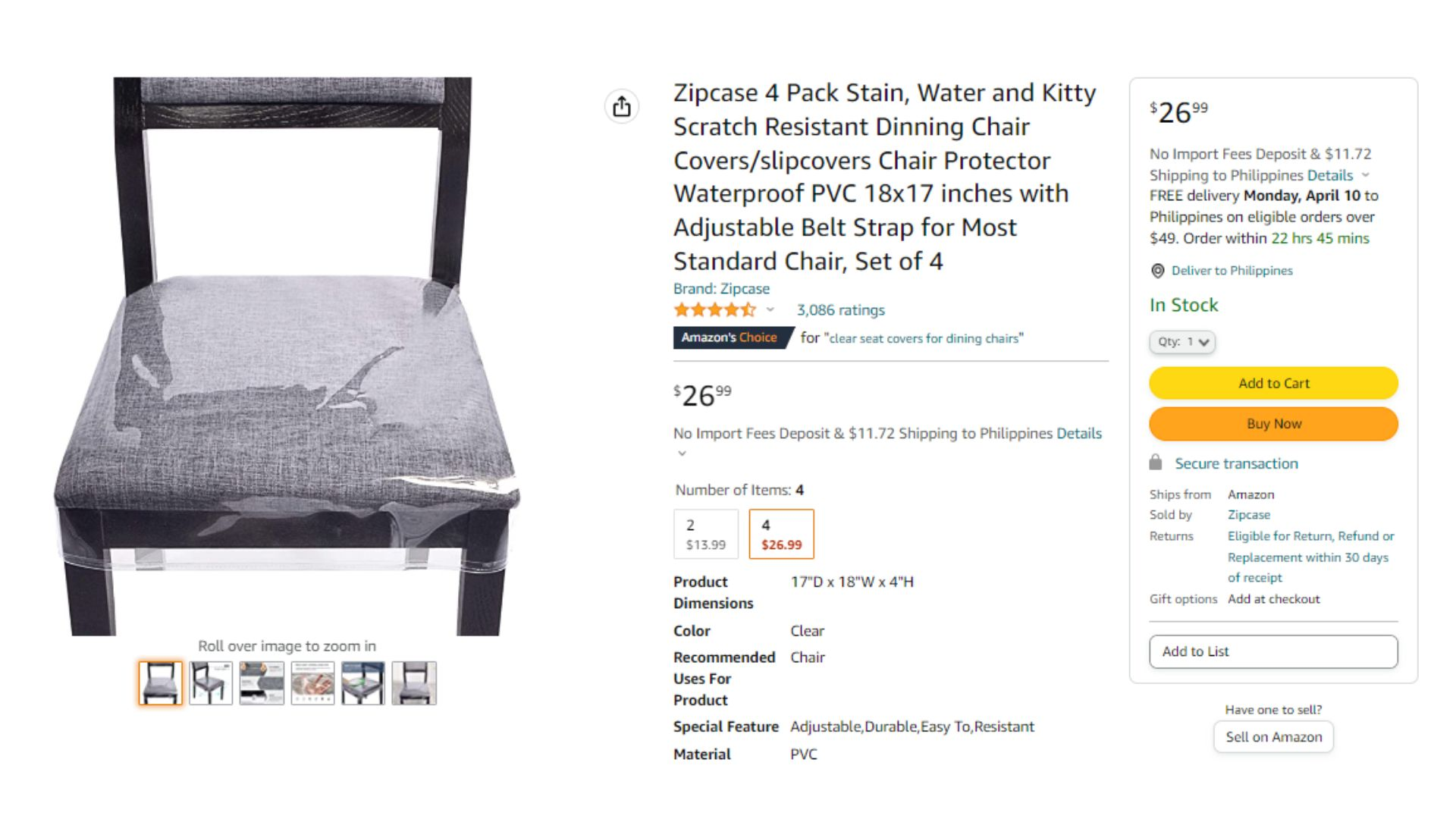 It is also essential to consider the material thickness when selecting clear plastic chair covers. Thicker clear plastic covers offer better protection against dirt, spills, and wear and tear. Lastly, check the seams for quality and double-stitched finishes before purchasing clear chair covers. Doing so will ensure clear plastic covers stay in top condition for years.
Is It Possible To Change The Color And Design On A Plastic Couch?
It is possible to change the color and design of plastic couches. Plastic seat covers for chairs come in various colors and prints. These plastic couch covers allow you to instantly switch up the creation of any chair or sofa in a matter of minutes. You can also add pieces of fabric over plastic seat covers for chairs for an extra layer of protection and style.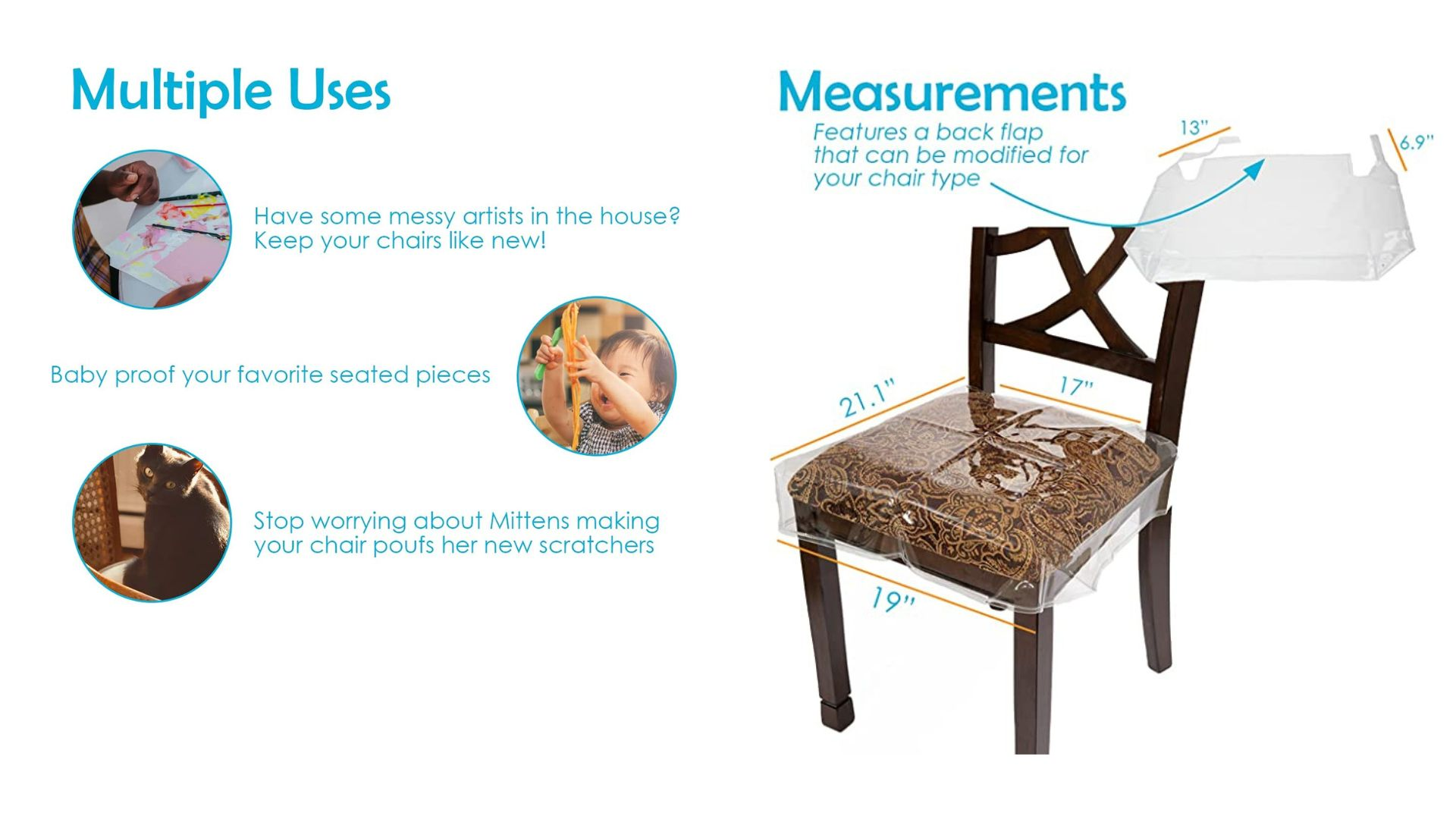 Ensure that your plastic covers fit correctly and have double-stitched seams. Doing so will guarantee plastic couch covers last longer and look great in any space. With plastic covers, it is also possible to switch up the color and design whenever needed without breaking the bank.
What Are The Best Practices For Caring For Your Clear Plastic Furniture Covers?
Caring for clear plastic covers for furniture is necessary to increase their lifespan and maintain a good appearance. Cleaning clear plastic regularly covered with a soft, damp cloth is essential to keep them looking their best. Avoid using harsh detergents or chemicals, as this can damage the material. Moreover, clear plastic furniture covers should be stored in a dry place when not in use. Doing so will help clear plastic covers remain in top condition for years.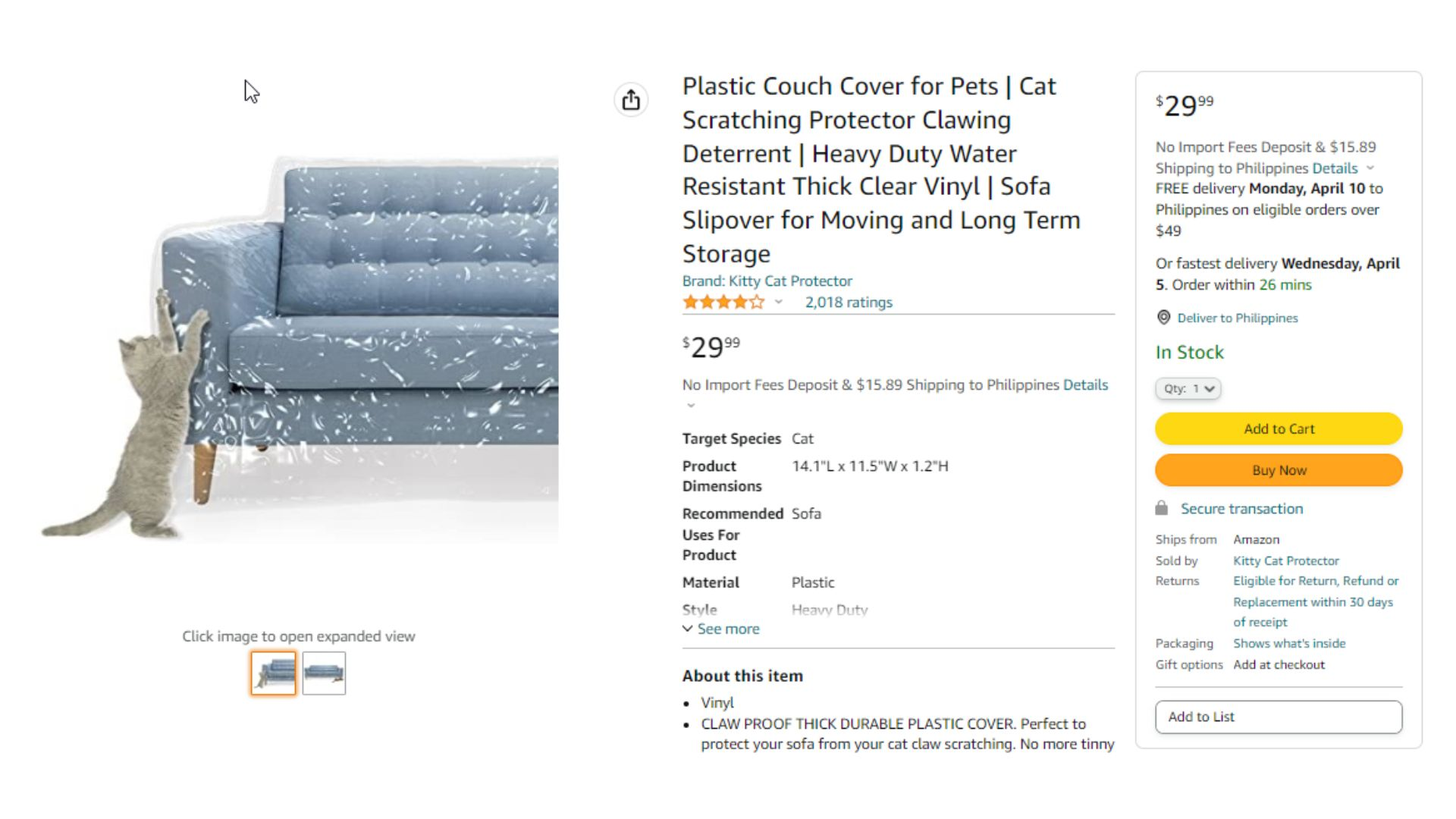 Lastly, clear plastic furniture covers should be replaced when worn or damaged. Inspect clear plastic covers regularly and replace them whenever needed. Doing this can save money in the long run on costly repairs and replacements of furniture due to wear and tear.
Final Thoughts
At AmadeusPlasticSlipcovers.com, we offer plastic couch covers to cover and protect your furniture from spills, dirt, and damage. Plastic covers for dining room chairs are an effective and affordable way to update the look of your home. Plastic covers come in various colors, designs, and thicknesses, so choosing plastic furniture covers that fit correctly is essential for maximum protection. Just like Amazon.com Inc and Walmart.com, we love to give promos and discounts that leads to more sold items. Visit our website today to find the best results and perfect plastic slipcover for your furniture set. Click this www.AmadeusPlasticSlipcovers.com for more details!