Plastic furniture protectors are an easy and affordable way to keep your sofa looking great for years. The simple addition of a plastic cover can help prevent dirt and pet hair from accumulating and wear and tear caused by everyday use. Here's how you can extend the life of your sofa using plastic furniture protectors:
1. Measure the sofa before buying a cover: Measure your sofa correctly before purchasing plastic furniture protectors. The cover should fit snugly and not bunch up in any areas.
2. Choose the suitable material: Plastic furniture protectors come in various materials, including vinyl, nylon, and polyethylene. Choose a breathable fabric that is strong enough to resist the wear and tear of daily use.
3. Clean regularly: Remember to clean your plastic furniture protectors regularly. Vacuum them every few weeks, remove dirt or pet hair, and spot-clean them with mild detergent.
4. Replace when necessary: Over time, plastic furniture protectors can show signs of wear and tear. If you notice any tears or holes, immediately replace them with a new cover.
Following these simple steps, you can guarantee your sofa will look its best for years. With the help of plastic furniture protectors or sofa slipcovers, you can enjoy the comfort and style of your couches, chairs, recliners, and other items for years to come.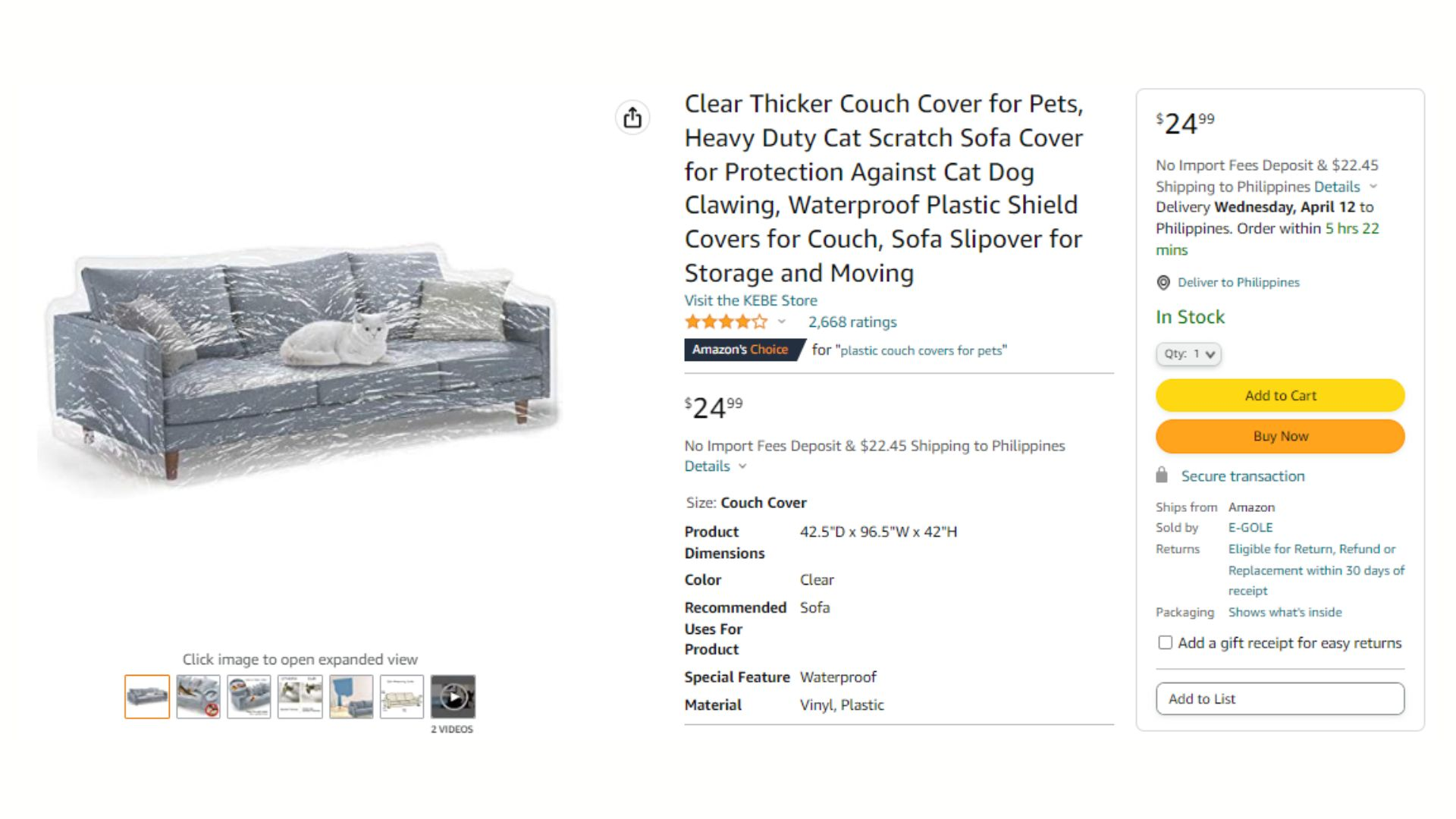 What are The Tips For DIY Plastic Covers for Your Furniture?
If you want to keep a few bucks while protecting your furniture, DIY plastic covers are a great option. Here are some tips for creating your custom plastic covers for furniture:
1. Choose the suitable plastic: The type of plastic will depend on your furniture's shape and size. Look for a lightweight yet strong material that won't tear easily and is easy to work with.
2. Cut it to size: Before cutting out your plastic cover, measure twice and cut once. Having accurately measured pieces is essential for a neat finish.
3. Seal the edges: The edges of your plastic cover should be sealed to prevent fraying or tearing. Use a heat gun, sealing tape, or hot glue to create a secure seal.
4. Add extra protection: To increase the lifespan of your plastic cover, add additional protection by using a waterproofing spray. It will help keep liquids from seeping through and staining the fabric underneath.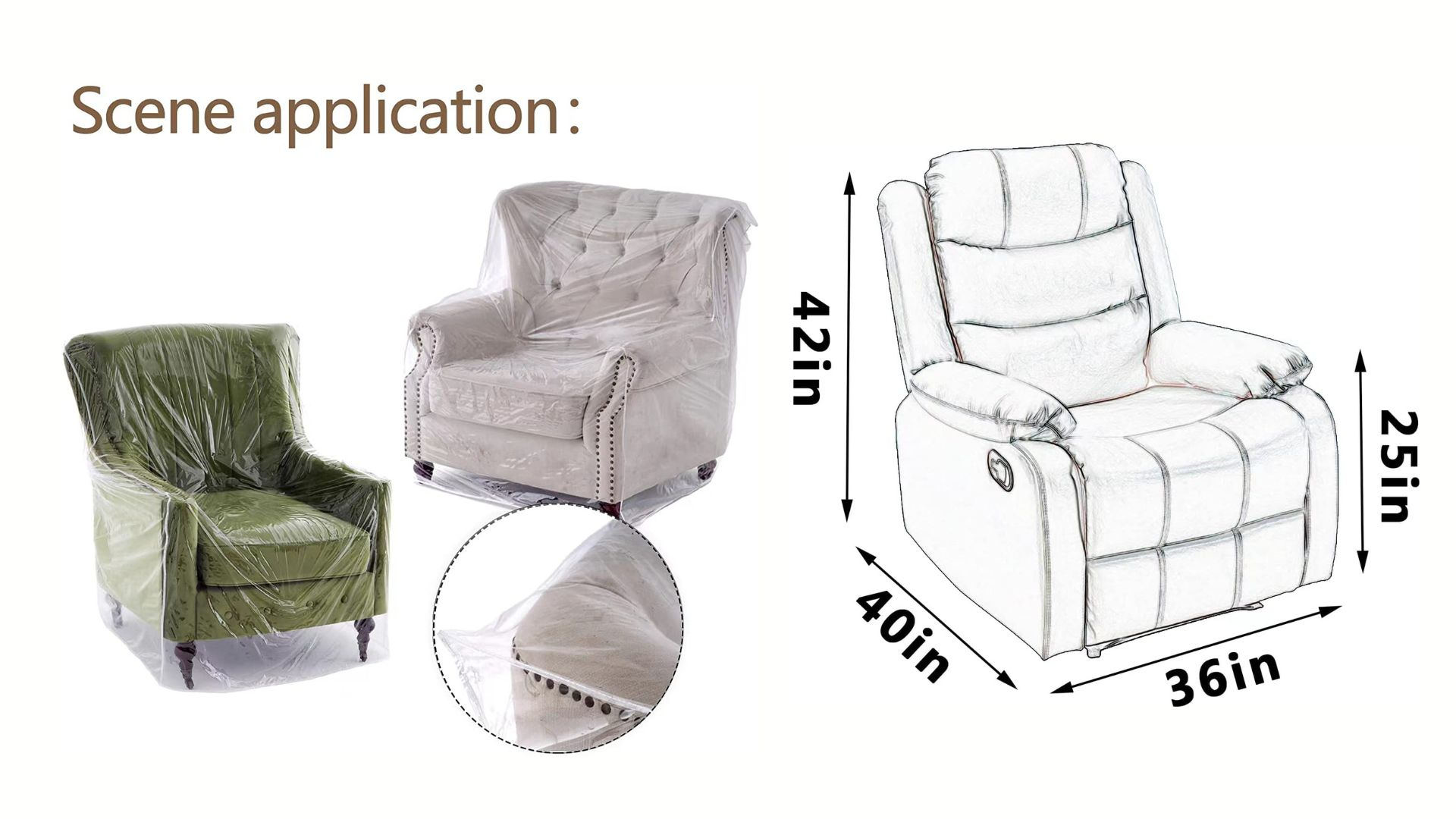 By following these steps, you can make custom plastic covers for furniture that fit perfectly and offer superior protection. With ingenuity and some essential tools, creating DIY plastic covers for your furniture doesn't have to be daunting.
Therefore, if you want to protect your furniture and save money, DIY plastic covers are ideal. You can make custom plastic covers that fit perfectly and provide long-lasting protection with suitable materials and know-how.
Why You Should Consider Using Plastic Covers on Your Couch During Renovations?
If you plan to renovate your home, consider using plastic on the couch. It's an affordable and effective way to protect your furniture from dust, dirt, paint splatters, and wear and tear caused by workers during the renovation process. Plus, it's easy to install with minimal effort—get a plastic cover that fits your sofa, and you're ready.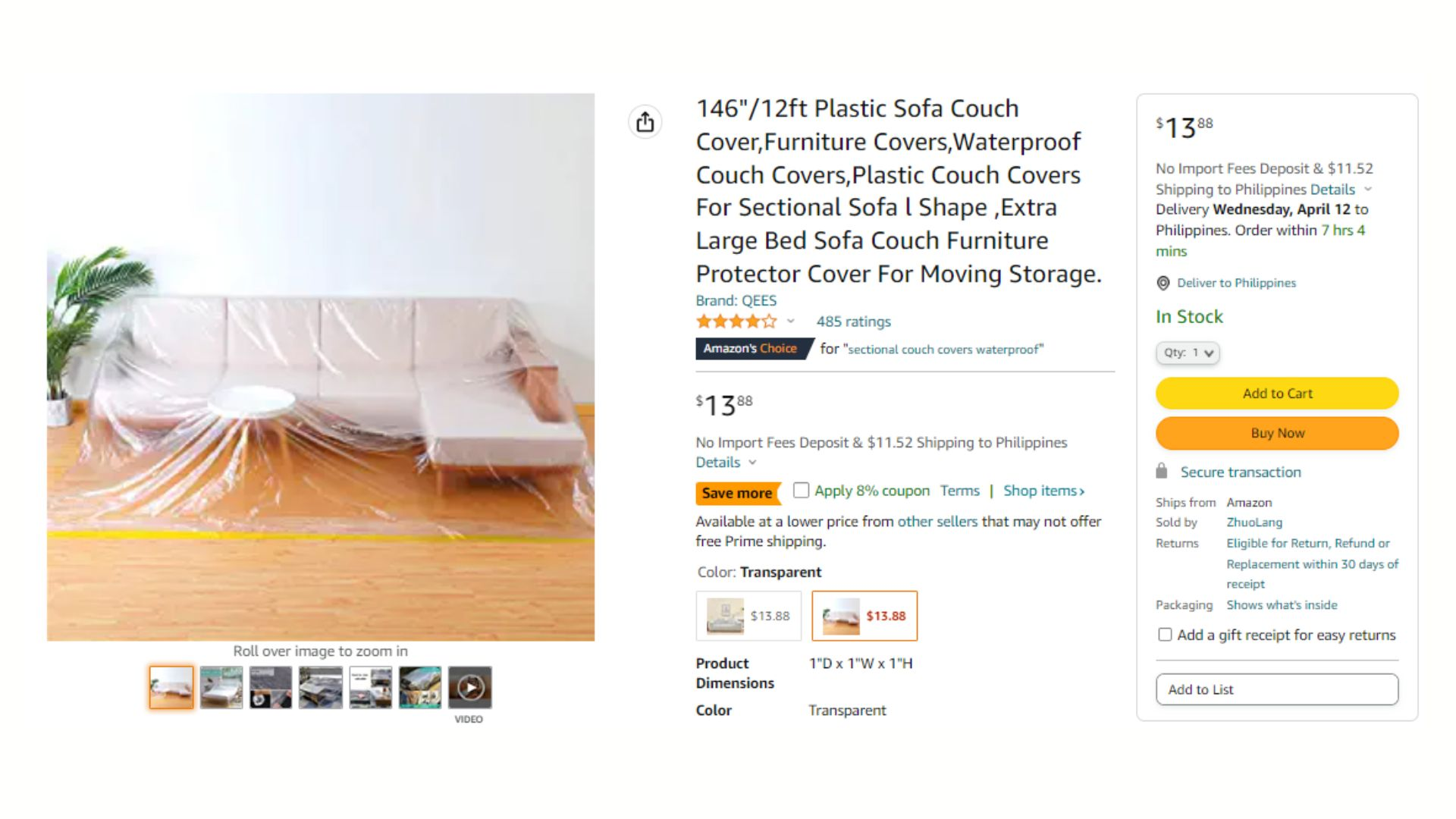 Another advantage of using plastic covers on the couch is that it can reduce noise levels. Any banging or drilling sounds from the renovation process won't be able to penetrate through the plastic, making it easier for you and your family to relax during this potentially stressful time.
Finally, suppose you're worried about your pet tracking dirt and mud onto the furniture. In that case, plastic covers can be rescued. They are easy to wipe down and clean, making them an excellent solution for protecting against mess or dirt.
How to Find the Best Loveseat Cover Near Me?
To find the best "loveseat cover near me":
Take the time to research different retailers and compare prices.
Ask friends and family for recommendations, or take advantage of online reviews from past customers.
Look for a durable material that is comfortable and easy to clean—checking product descriptions will help you choose one that suits your needs.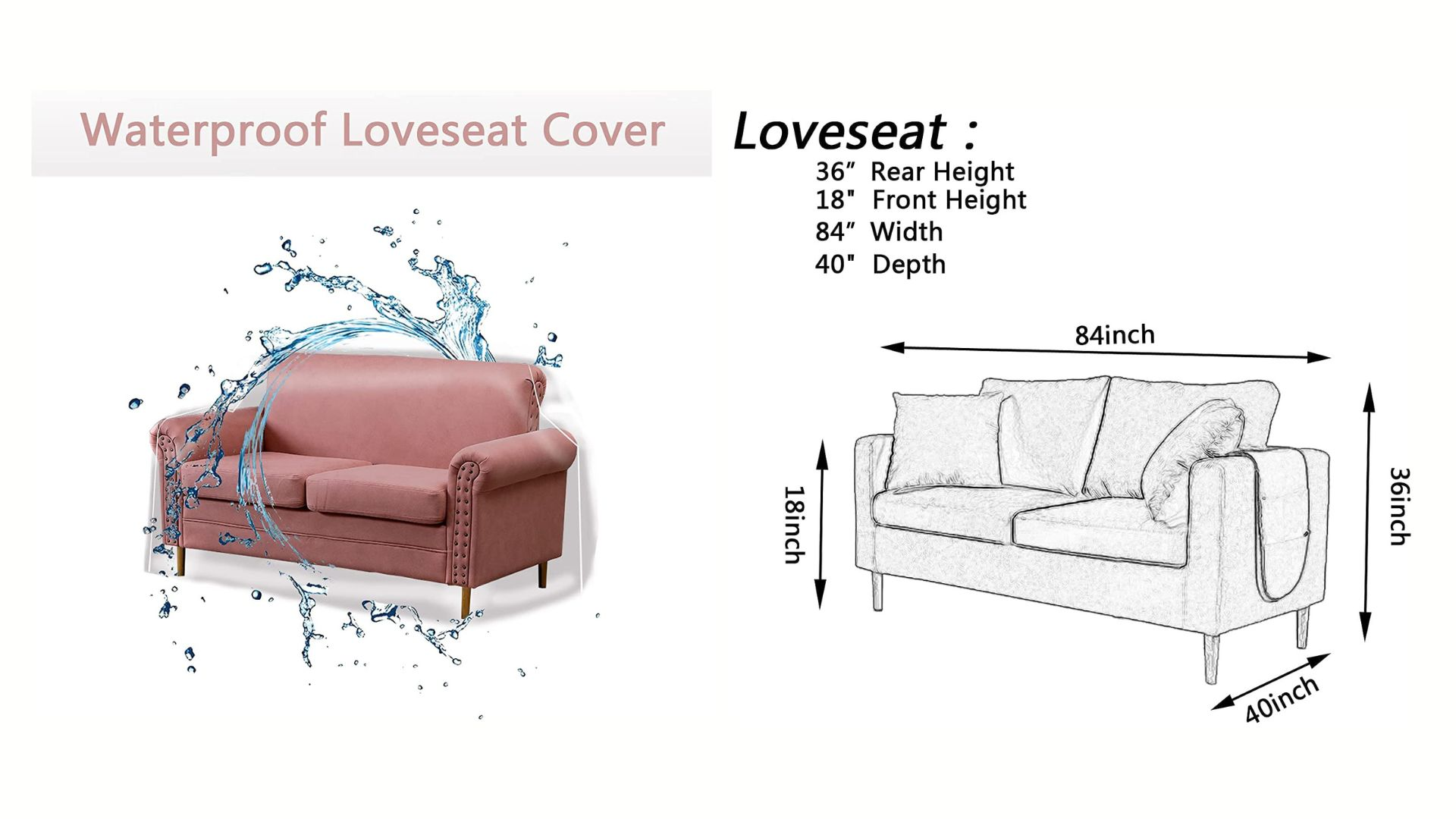 When shopping for furniture covers, it's worth considering the type of fabric that is used. Many plastic furniture protectors are made from vinyl or polyester, durable and comfortable materials that are easy to clean. Also, you should read customers feedback on the site and its better to sign up using your active email address. Select and filter the price on the site or app.
To summarise, finding the best loveseat cover near me can be challenging. However, with some research and careful measurements, you can find a high-quality, affordable furniture protector that fits your needs. With suitable materials, ease of installation, noise reduction, and pet protection benefits, using plastic covers on your sofa is a great way to protect your furniture during renovations and beyond.
Where to Find Affordable and High-Quality Plastic Covers for Your Sofa?
There are a couple of options when looking for affordable and high-quality plastic cover for furniture: online retailers or local furniture stores.
Online retailers offer a wide selection of plastic furniture protectors at different prices and sizes, so you can discover one that fits your budget and needs. Many online stores offer free shipping, making it an even more attractive option.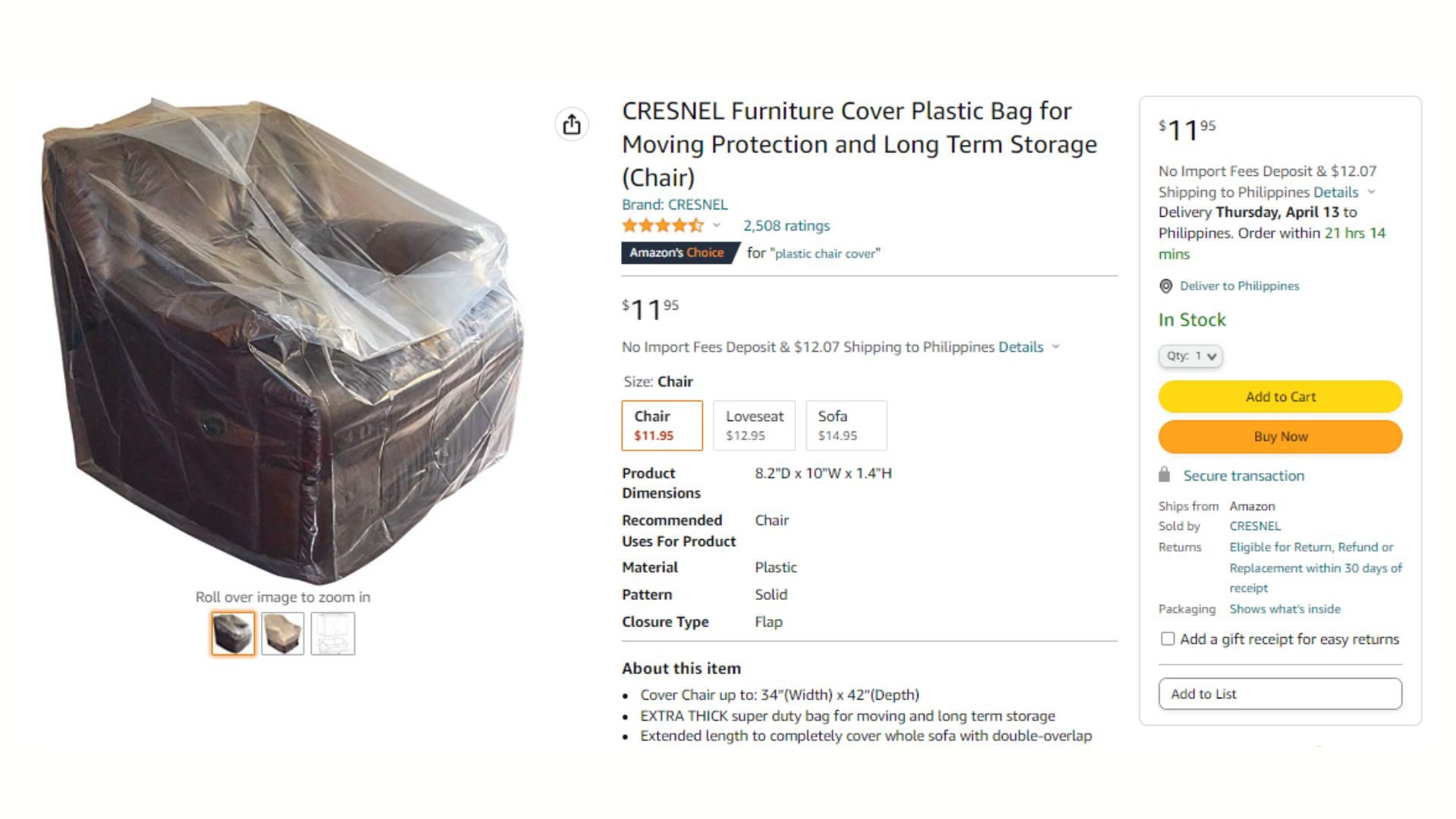 Local furniture stores are also great places to look for plastic covers for your couch. Many store owners source their products from local suppliers and manufacturers, so you can find more affordable pieces that suit your needs. Plus, you can get answers immediately if you have questions or concerns about the product before purchasing.
Lastly, if you're feeling crafty, consider making your plastic covers for furniture. You can create custom covers that fit your furniture perfectly with some essential tools and materials. It can preserve your money in the long run and ensure a snug fit. It's also an enjoyable way to protect your furniture correctly.
How to Choose the Right Plastic Furniture Protectors for Your Needs?
When choosing plastic furniture protectors for your couch, remember a few things: size, material, ease of installation, noise reduction, and pet protection. Size is an essential factor—take precise furniture measurements before shopping around. That way, you can find covers that fit perfectly and don't move around too much.
Material is another crucial consideration when selecting furniture covers. Look for a durable, comfortable, waterproof couch cover, easy-to-clean fabric like vinyl or polyester. Also, consider how long you plan to use the cover—if it's for a short-term renovation project, then cheaper materials will suffice. Investing in a higher-quality fabric would be beneficial if you want something more long-term.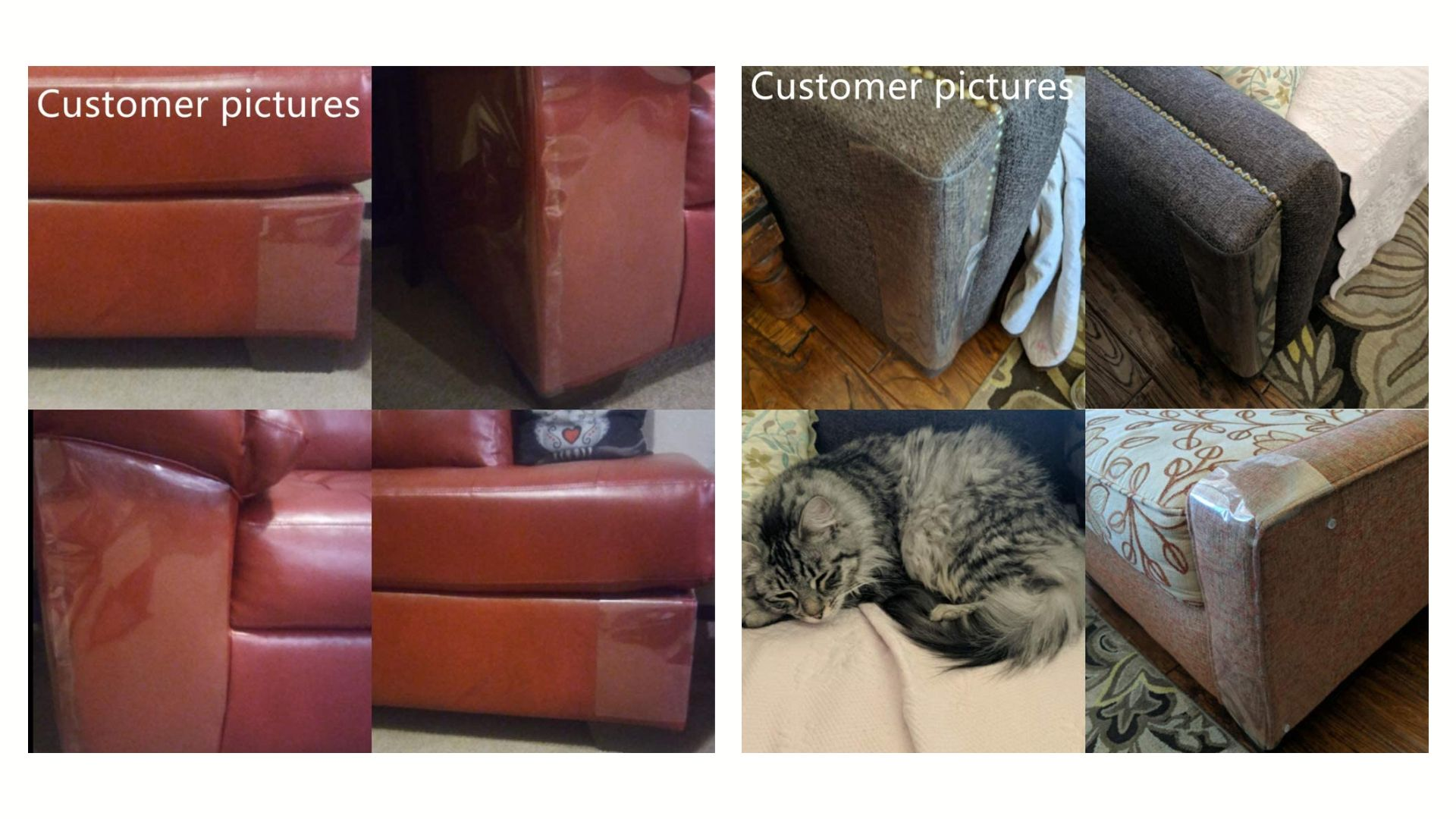 Ease of installation is also essential for plastic covers for furniture. Look for one with an easy installation process that doesn't take too much time or effort. Also, consider how easily the cover can be removed and put back on—it should be straightforward enough to do regularly.
Noise reduction is another feature to consider when selecting plastic furniture protectors. Look for soft, thick covers that absorb sound, making it ideal for homes with noisy pets or children.
How to Keep Your Couch Clean and Tidy with Plastic on the Couch?
Once you have the right furniture covers, keeping them clean and tidy is essential. Spot-clean your plastic on the couch when necessary to keep them looking great for longer. A soft cloth, lint roller, and mild detergent should do the job. Avoid using too much water or harsh chemicals, which can damage the cover's fabric.
Also, consider vacuuming your plastic covers regularly. It can help to remove dust and debris that can build up in the creases over time. Additionally, use a lint roller or sticky tape to remove pet hair from the surface of your covers.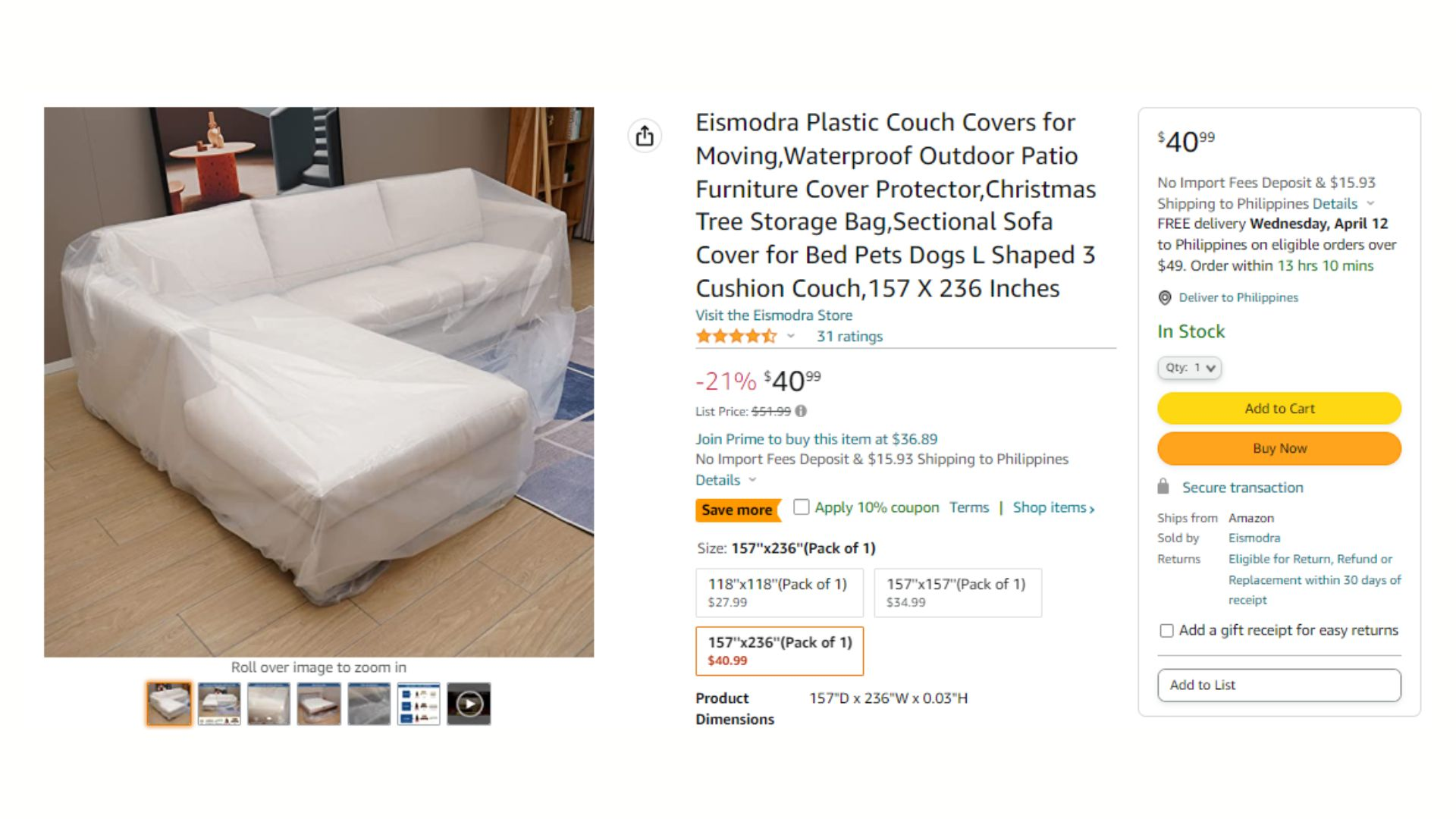 Store furniture covers correctly when not in use. Hang them on the back of the furniture, roll them up, and store them in a dry, dust-free area. It will help to keep them in good condition for much longer.
These simple steps allow you to maintain your plastic covers for furniture and keep your couch clean and tidy. Your furniture will look great through years of use and reduce wear and tear. Plus, you'll save money in the long run by having to replace it less often.
Where to Buy the Best Quality Plastic Sofa Cover Near Me?
Now that you understand what to look for and how to care for your plastic furniture protectors, it's time to shop. Finding the best quality "plastic sofa cover near me" can be difficult, but numerous options exist. Online stores like Amazon offer various covers in many sizes and styles.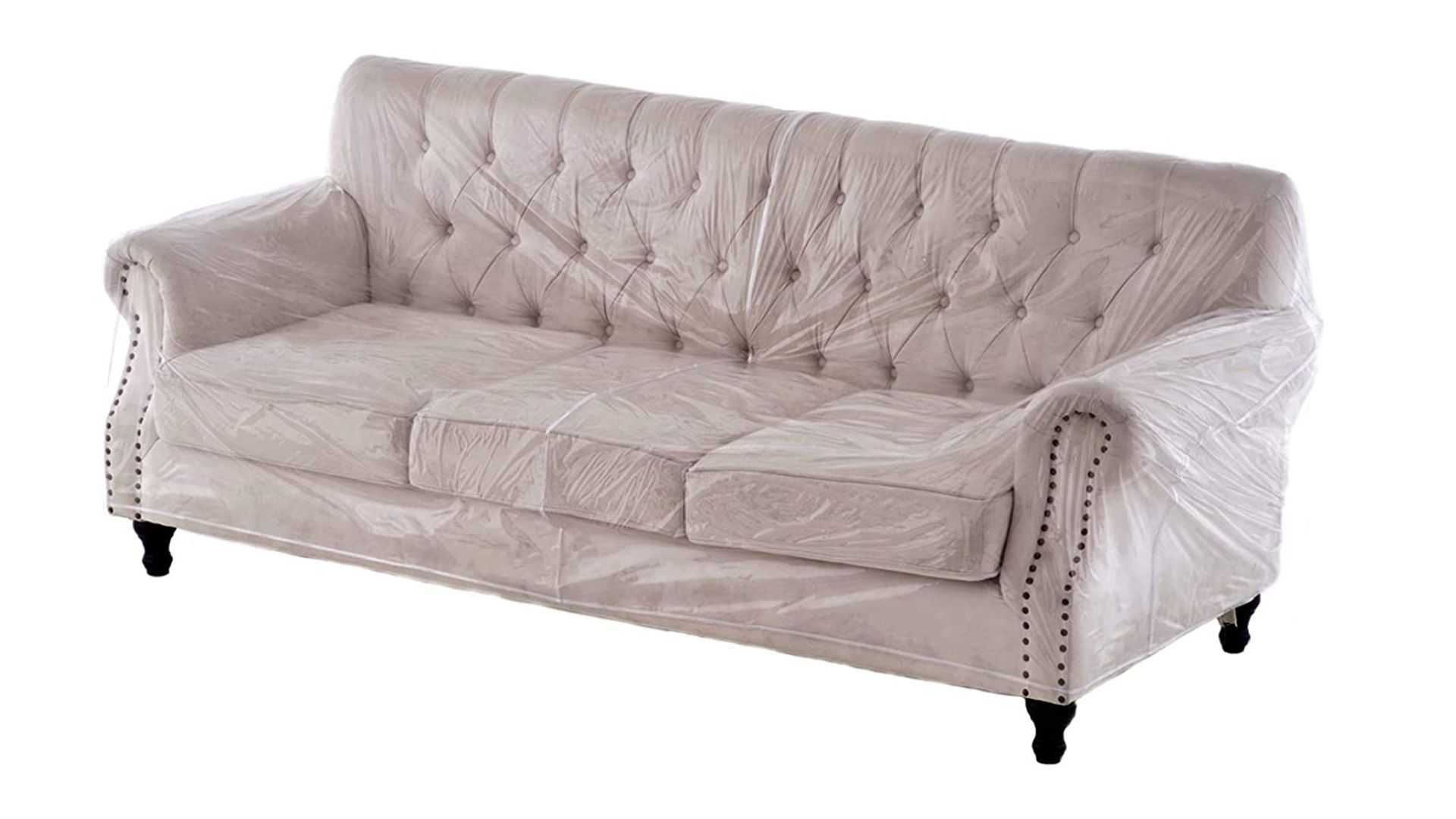 Plus, you can read reviews from other customers to help you decide if a specific product is right for you. Big-box shops such as Walmart and Target offer an extensive selection of furniture covers at more affordable prices. Plus, going in-store will allow you to check out the quality of the fabric before purchasing.
How Much Is The Average Cost of Plastic Covers for Your Sofa?
The cost of plastic covers for sofa varies depending on the size, material, and style you choose. On average, you should pay between $20 and $ 100 for a basic model. Higher-end models that offer more features can range from $100-300 or even higher.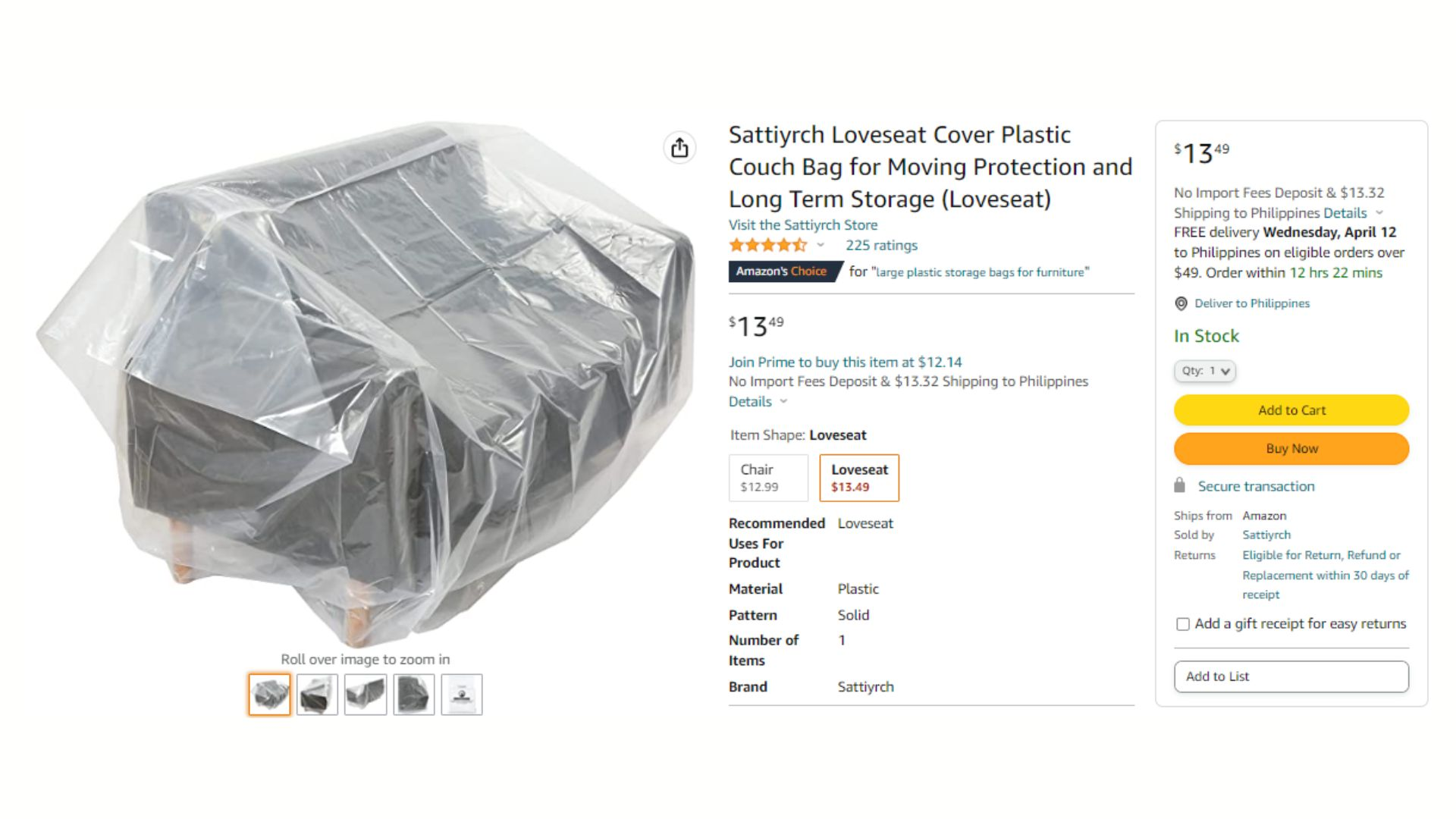 Investing in quality plastic covers for your sofa can be well worth the expense. Not only does it protect your furniture from wear and tear, but it also helps to keep it looking neat. Plus, you won't have to worry about replacing the cover often due to poor-quality materials.
So, when considering the furniture cost, remember to assess quality and durability. After all, purchasing a higher-end model will save you money in the long run. Taking care of your plastic covers for furniture is critical, so follow proper maintenance instructions for optimal results.
Final Thoughts
Finding the right "loveseat cover near me" doesn't have to be challenging. Consider all the factors mentioned in this article, such as materials, noise reduction, and installation process. With so many options available, there is sure to be the perfect cover for you and your furniture. Always take care when selecting and taking care of your plastic covers for furniture to ensure they last as long as possible. On AmadeusPlasticSlipcovers.com, you can find the perfect furniture covers and accessories to give your home a modern look! Visit us today!