Plastic furniture protectors are a great way to keep your furniture looking new for longer. Plastic furniture protectors can serve as a protective layer over upholstery, helping to keep dirt and dust from settling into the fibers and causing damage. They also protect against spills, stains, and pet fur. The plastic barrier keeps liquid from leaking through the fabric, allowing easy cleanup. In addition to preventing stains, plastic furniture protectors can add a layer of warmth to upholstered furniture.
This extra insulation helps keep the furniture looking newer and reduces wear and tear from regular use. Another great benefit of plastic furniture protectors is as a cover when transporting or storing items such as chairs, couches, or headboards. By using a plastic protector, you can be sure that the furniture will stay clean and safe during transit or storage. Plastic furniture protectors are an affordable and effective way to keep your furniture looking new for extended periods.
They protect from dirt, dust, spills, stains, and pet fur while adding warmth to upholstered furniture. They are also great for transporting or storing chairs, couches, and headboards. You can be sure your furniture will always look its best with plastic furniture protectors.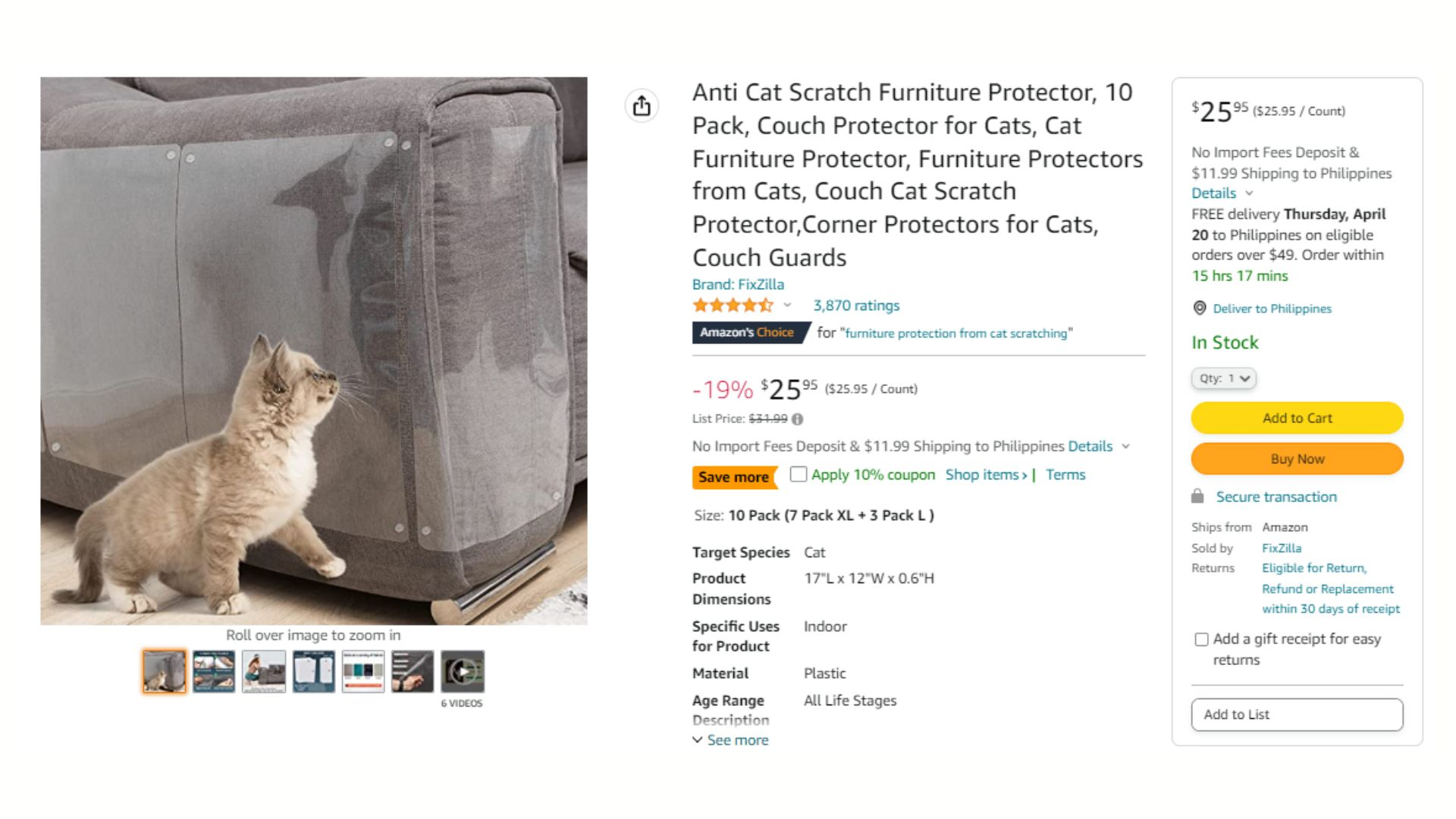 Can You Request For Custom Plastic Covers For Furniture?
Custom plastic covers for furniture are available from various vendors. These custom-made covers are designed to fit your furniture's exact shape and size, providing a snug fit that will not move or slip off easily during use. With custom plastic covers, you can be sure you're getting the proper protection for your furniture and ensuring it looks its best. Plastic covers provide an effective layer of protection and can help keep your furniture looking new for years.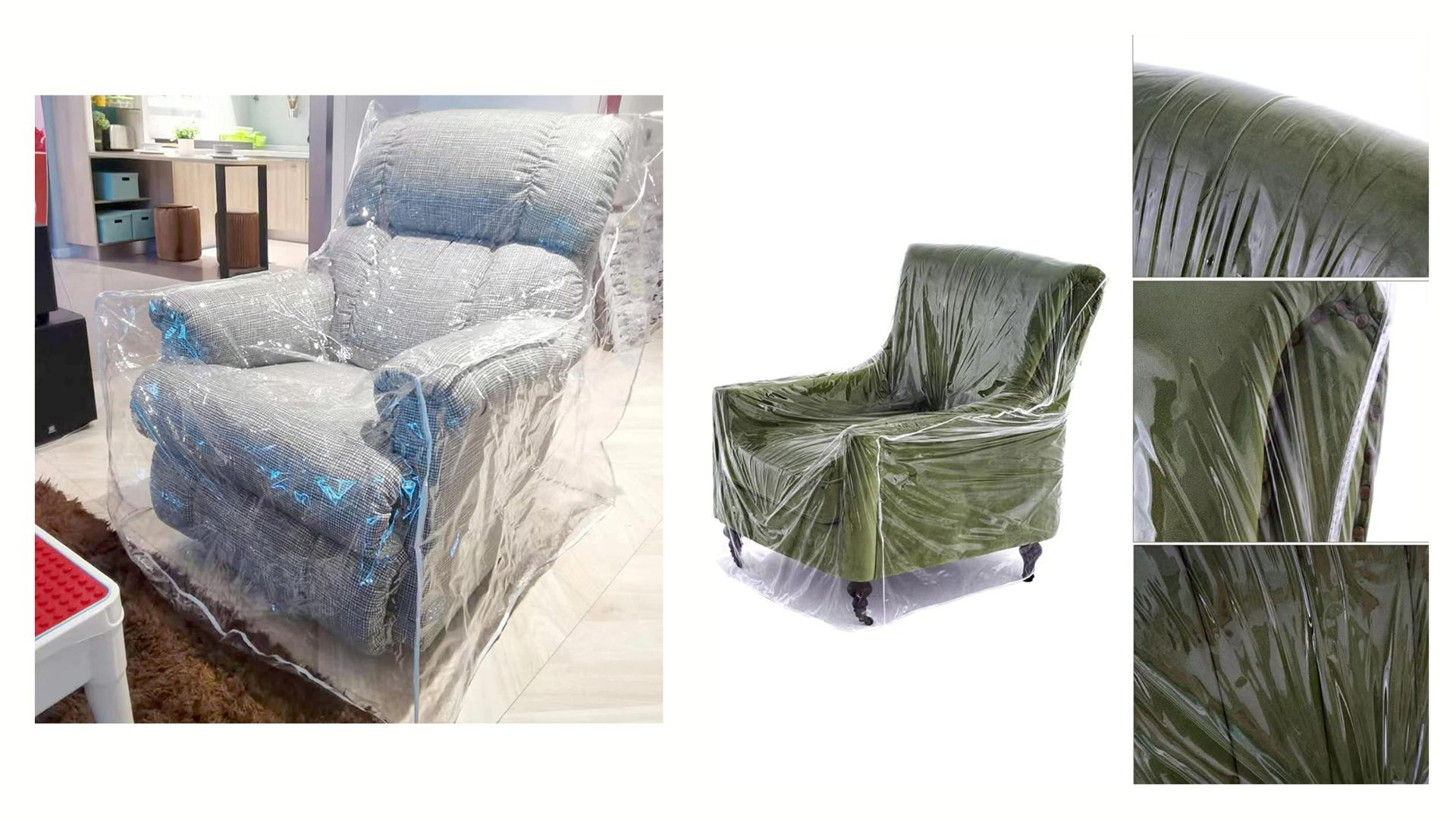 Whether you need plastic covers to protect your furniture or are looking to transport or store items, custom plastic covers provide an easy solution. With the right fit and quality material, these covers will ensure that your furniture always looks its best. Suppose you need custom plastic covers for furniture. In that case, researching the various vendors is worth ensuring you get the right cover for your needs. With the right cover, you can be sure that your furniture will remain protected and look as good as new.
How Durable Are Plastic On The Couch?
Plastic on the couch can be a very durable and practical protection layer for upholstered furniture. Most plastic protectors are lightweight yet strong materials like vinyl or polyester that can handle regular use without damage. These materials are also resistant to wear and tear, making them ideal for protecting your furniture from spills, stains, pet fur, and dust. When appropriately used, plastic furniture protectors can last for years without needing to be replaced.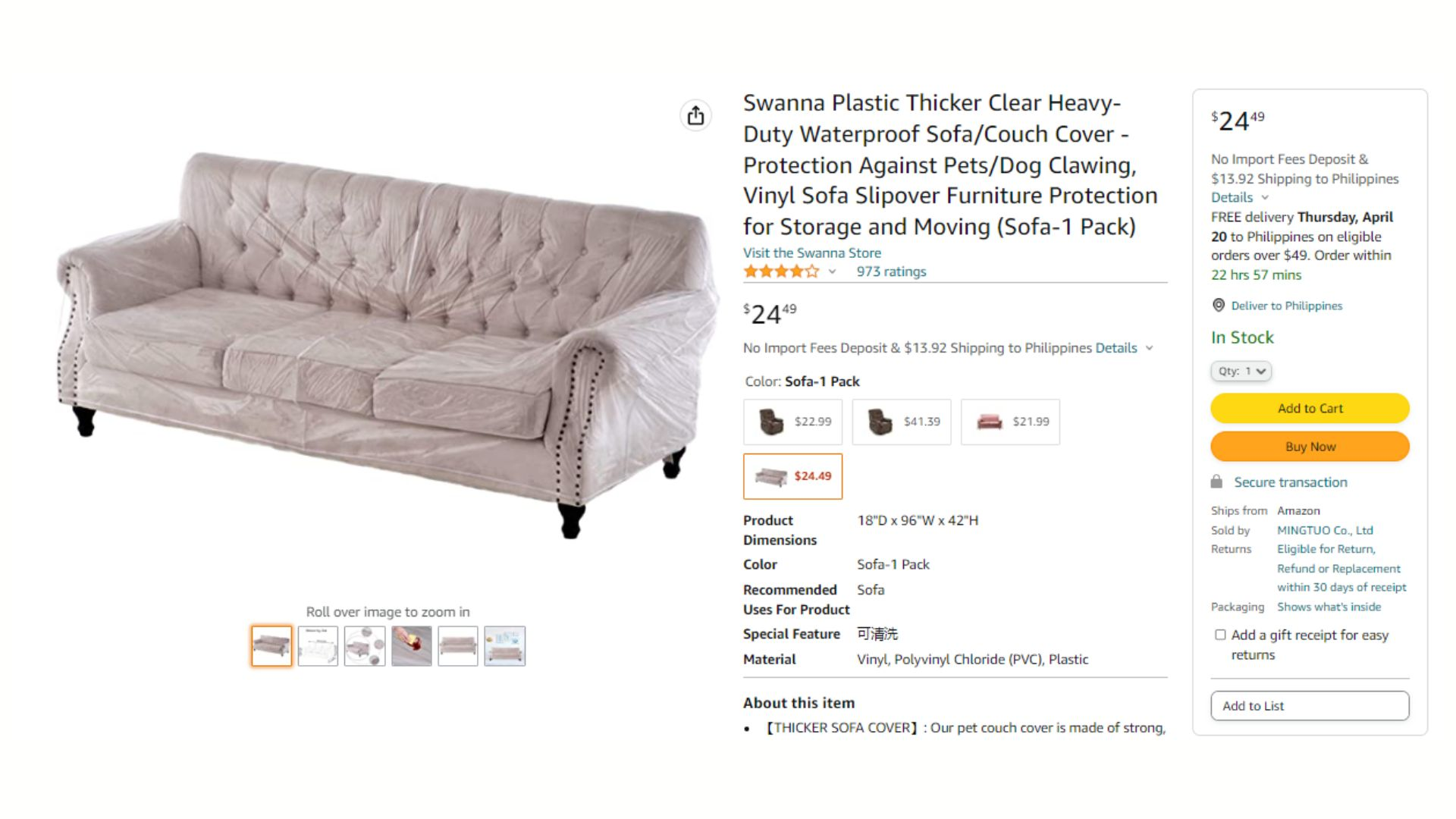 In addition to being durable and long-lasting, plastic furniture protectors are lightweight and easy to install. They can easily slip over the upholstery, providing a perfect fit that won't move around during use. With proper installation and maintenance, you can be sure that plastic furniture protectors will keep your furniture looking new for years. Plastic furniture protectors are a great option if you're looking for a valuable way to protect your couch from spills and wear.
How To Order Loveseat Cover Near Me?
If you're looking for a "loveseat cover near me," there are many places to purchase them. You can find a suitable cover at local home improvement stores or furniture stores. Another option is to shop online and have the item shipped directly to your door. Depending on where you live, you can also look into rental programs that offer loveseat covers on a short-term basis.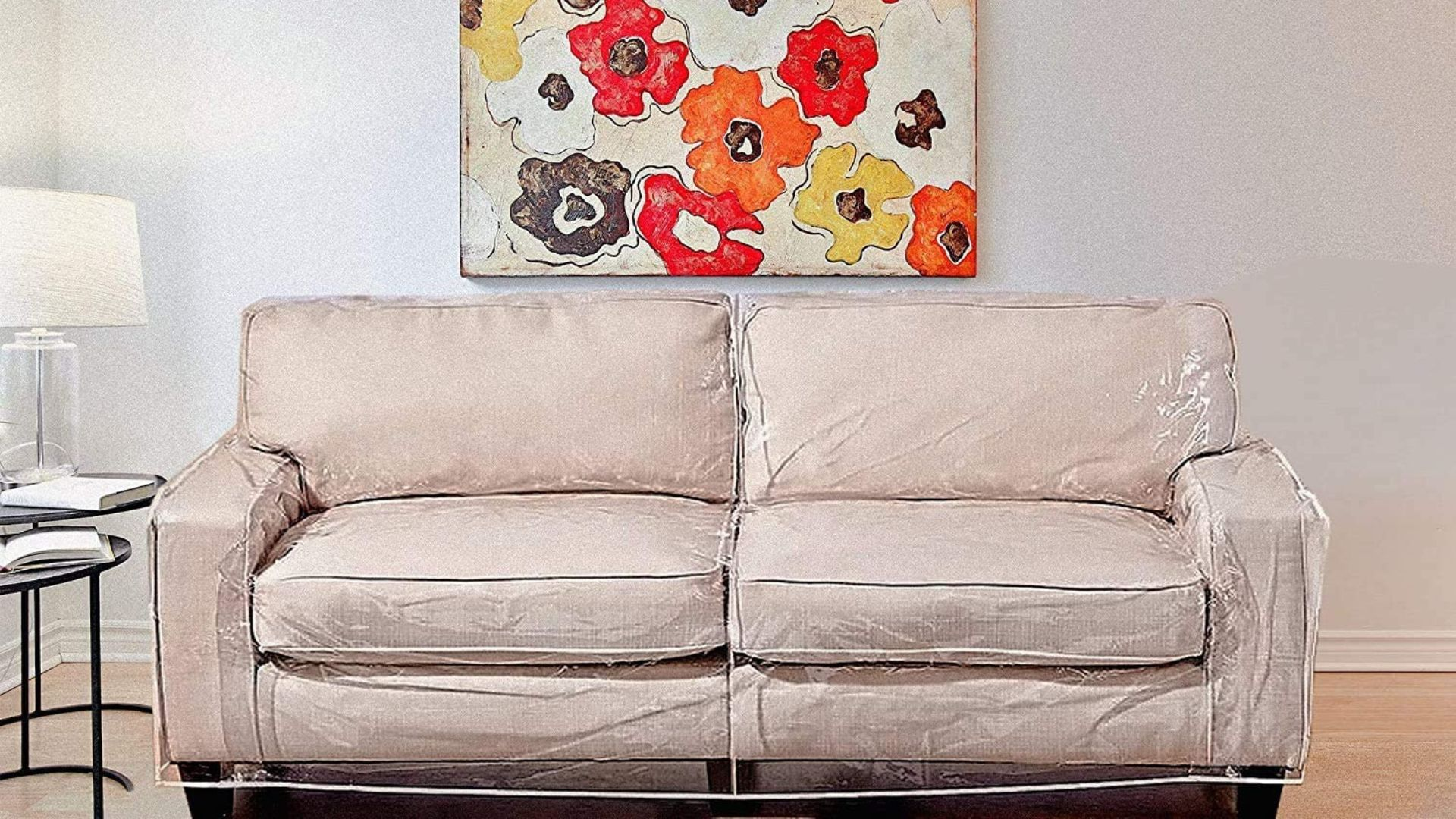 When ordering a loveseat cover, you should consider the material it is made out of and its size. Most covers are available in various colors and materials, such as polyester, vinyl, or canvas. You can also look for specific features like waterproofing or insulating properties. Once you have all the necessary information, measure your loveseat before ordering a cover. It will ensure you get the right fit and that it slips on quickly when needed. With the right cover, you can be sure your loveseat will stay clean and in excellent condition for years.
How Sustainable Are Plastic Cover For Furniture?
A plastic cover for furniture is a great way to protect your upholstery from spills, pets, dust, and other wear. Plastic covers can be incredibly durable and long-lasting if you choose the suitable material and take the necessary steps to maintain them properly. However, regarding sustainability, plastic is only sometimes the best option.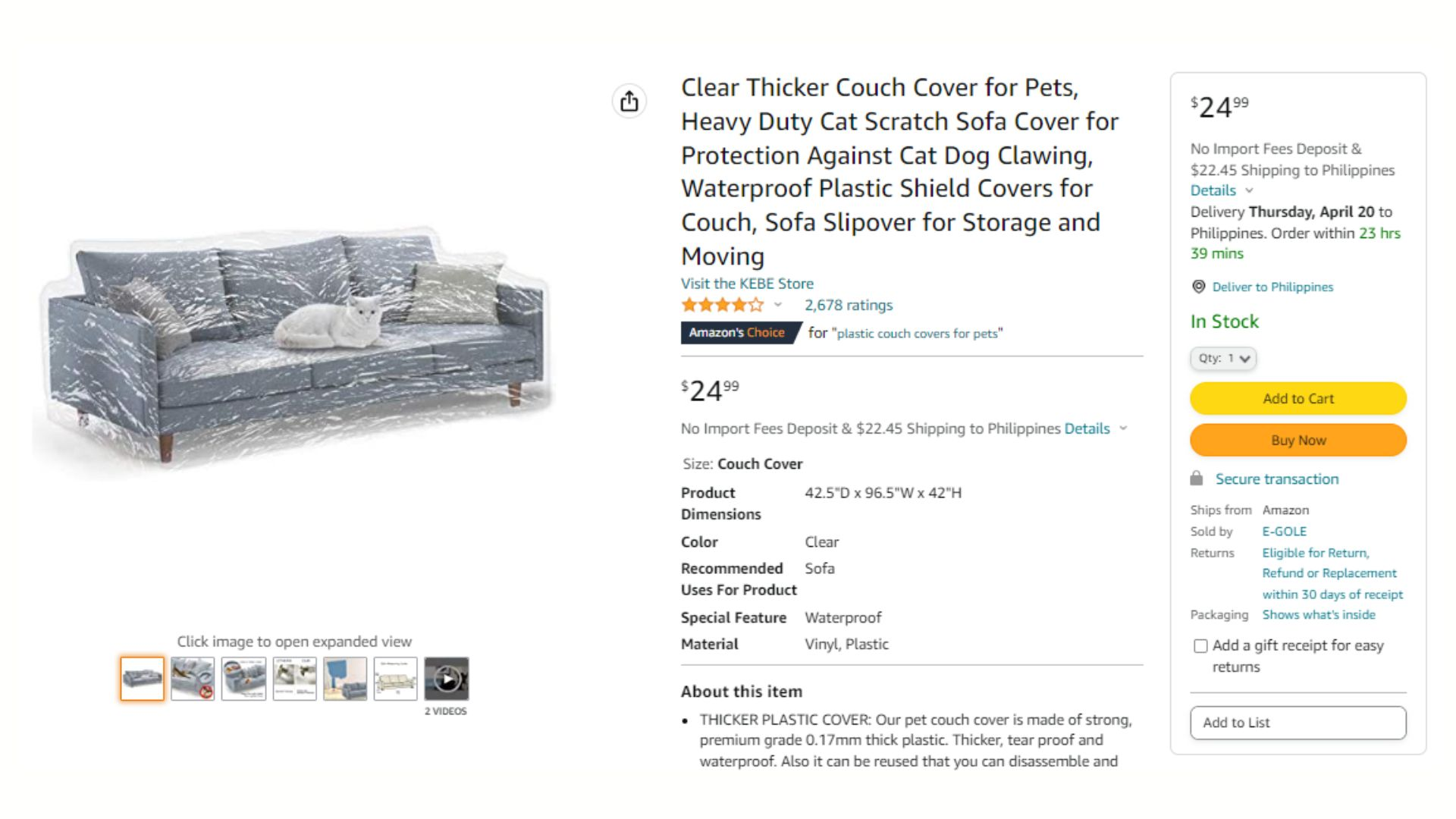 When making the most sustainable choice, consider eco-friendly materials with renewable and biodegradable components. Materials like hemp, organic cotton, and jute are becoming increasingly popular for furniture covers due to their durability and sustainability. Additionally, consider reusable covers over plastic wherever possible. Reusable covers can be made from machine-washable fabrics lasting many years.
How To Maintain The Plastic Furniture Protectors?
Plastic furniture protectors can last for years when properly maintained and cared for. The most crucial step is to clean them regularly — a mixture of mild soap and warm water should do the trick. For more stubborn stains, spot-test an inconspicuous area before applying any cleaner. Be sure to dry your plastic furniture protector thoroughly after cleaning to prevent it from becoming discolored.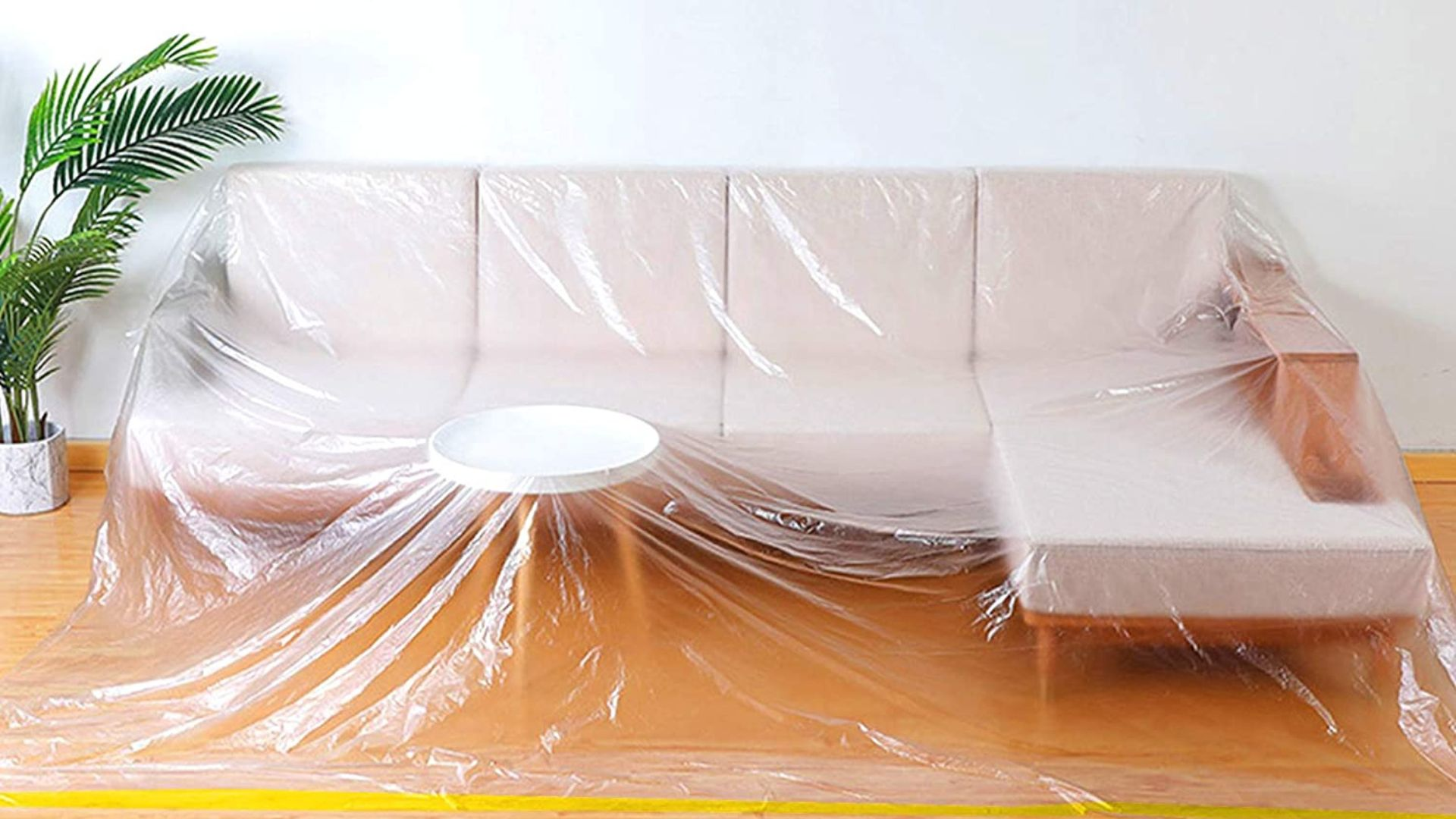 Always store your furniture protector flat and away from direct sunlight when not in use. It will ensure that the plastic remains soft and pliable for years. Regular maintenance and storage are essential for keeping your plastic furniture protectors looking new.
Also, remember that plastic furniture protectors can become slippery if placed on upholstered surfaces. To prevent slipping and sliding, consider purchasing an anti-slip pad for extra protection. With the proper care and maintenance, you can be sure your furniture protector will continue to protect your furniture from spills and wear.
Are Plastic On The Couch Trendy?
The trendiness of plastic on the couch can depend on the look and feel you are going for. On the one hand, plastic furniture protectors come in various colors and styles, making them highly customizable. If you want to add a modern touch to your living space, plastic covers can help make it happen. On the other hand, the more traditional and rustic look of different materials may be better for some living rooms. Ultimately, it will depend on your taste and preferences.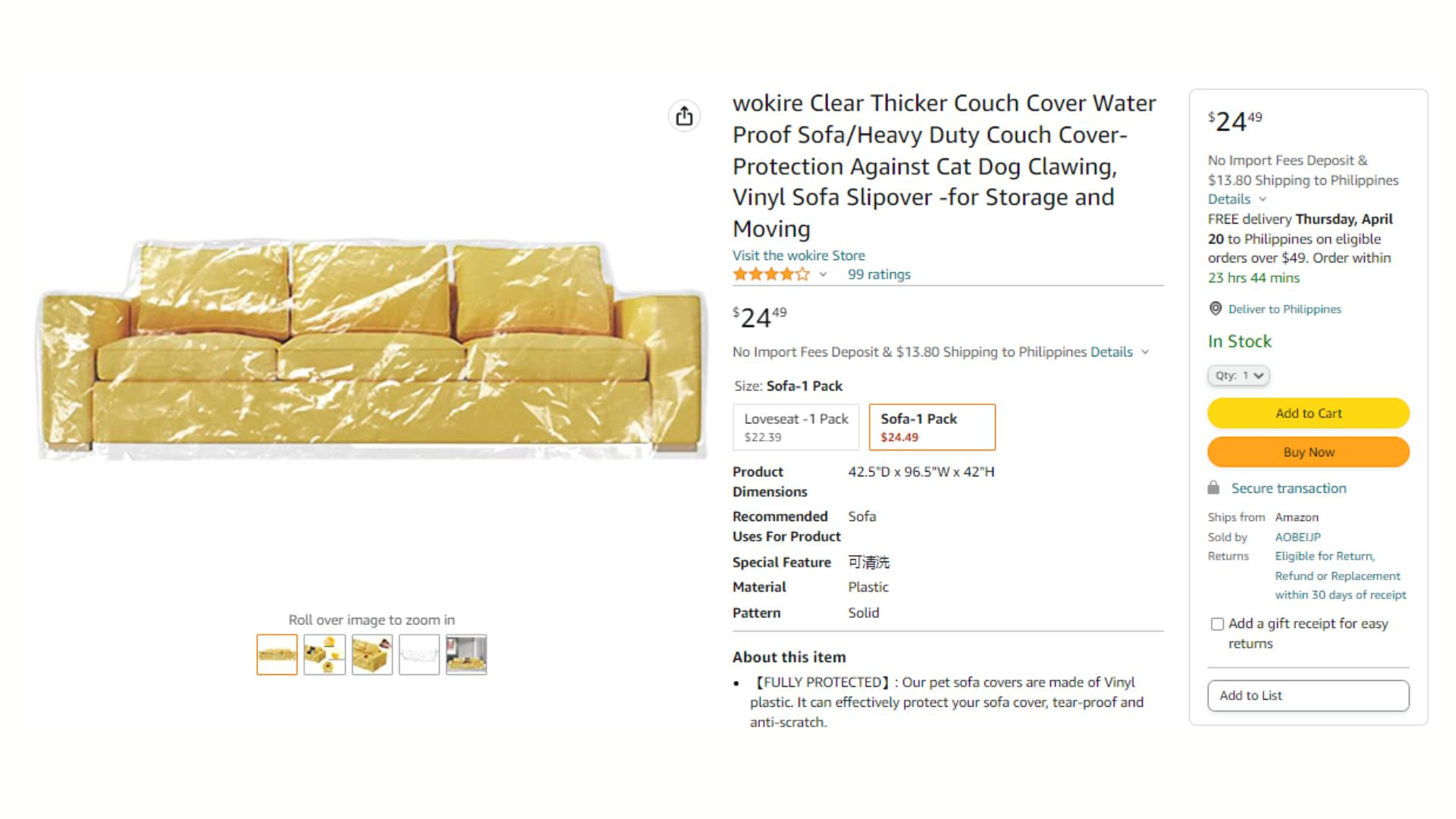 Whether you choose plastic or another material to cover your furniture, adding covers can be an excellent way to protect your loveseat from wear and tear. Select the right size, material, and style for your living space. With the right cover, you can help ensure your loveseat looks excellent for years.
Whether or not plastic on the couch is trendy comes down to personal preference. But with so many options available, you're sure to discover something that fits your style and needs. So it's worth considering for your next furniture cover!
How Can I Find Plastic Sofa Cover Near Me?
Finding a "plastic sofa cover near me" may be as easy as heading to your local home goods store. Many stores carry furniture covers in various materials, styles, and sizes. Suppose you're looking for a more specific body or something not offered locally. In that case, online shopping can be a great alternative. Online stores usually have an extensive selection and can often provide free shipping and best seller waterproof couch cover.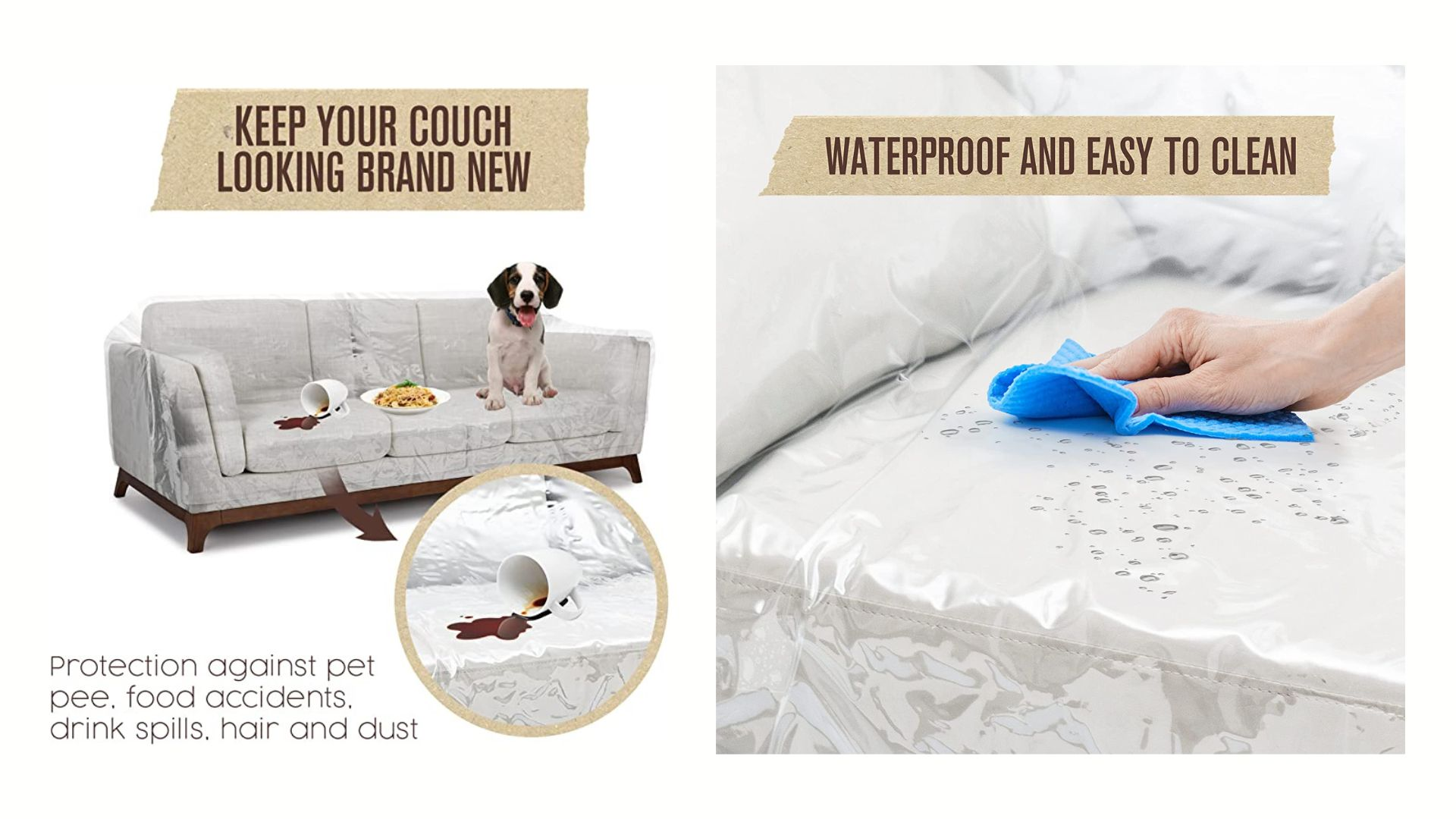 So if you're looking for plastic furniture covers, the best thing to do is to shop around and compare prices. Whether online or in-store, you should be able to find a great option at an affordable price. With some research and patience, you'll soon have a stylish and functional cover for your sofa.
How Thick Are Plastic Covers For Sofa?
The thickness of plastic covers for sofa varies depending on the type of cover and its intended use. Most plastic covers are between 0.1mm and 2.5mm thick, but some can be as thick as 10mm, depending on the product. Thicker plastic furniture covers are more durable and offer better protection from spills and wear.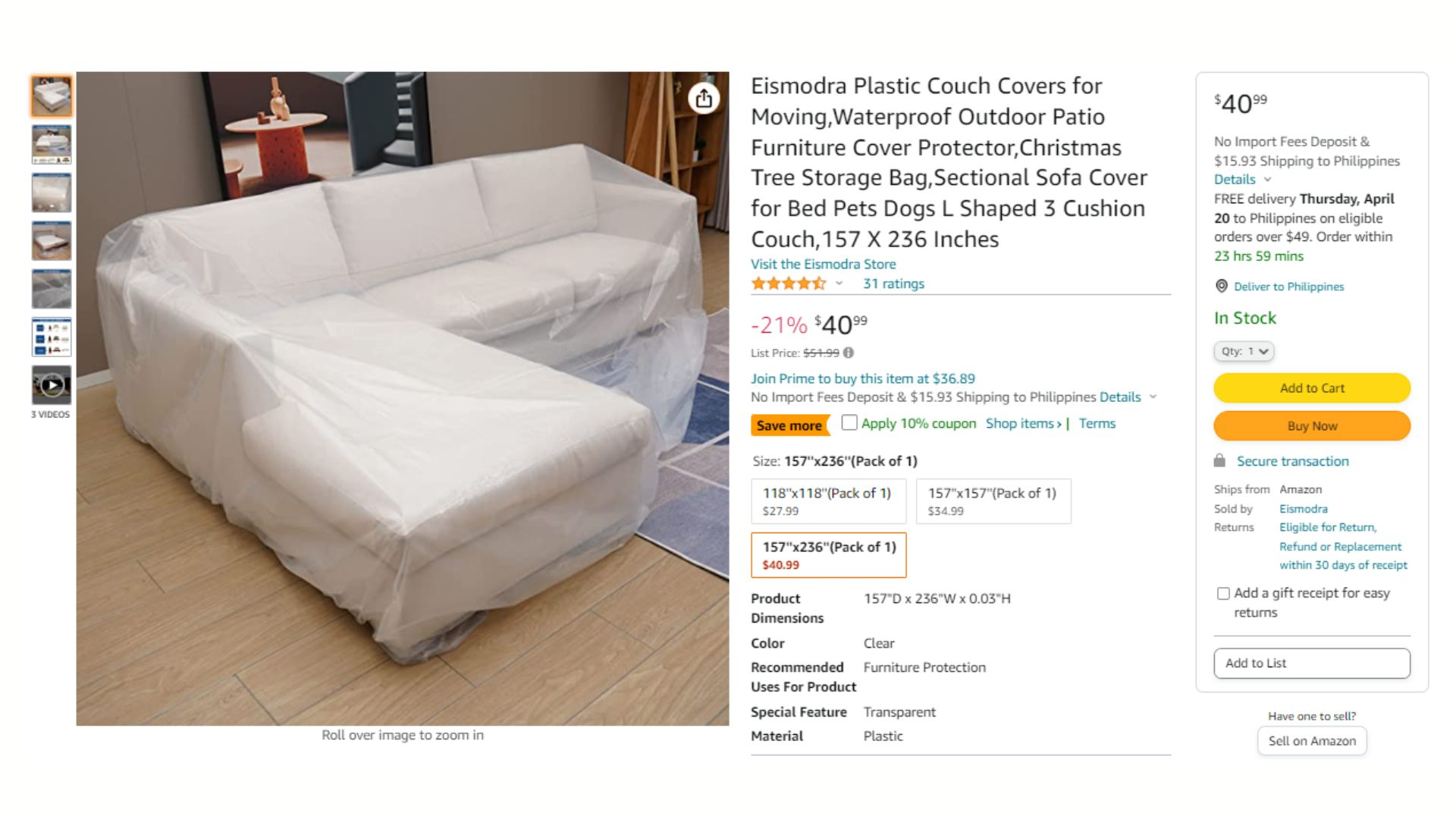 No matter what type of plastic cover you choose, ensuring it fits snugly and securely on your sofa for the best results is essential. A loose-fitting cover can cause shifting and bunching over time, leading to tears and punctures that can damage your furniture in the long run. Taking measurements beforehand will ensure a proper fit.
With the right size and thickness, your plastic sofa slipcovers can help protect your sofa from spills and wear for years. You'll indeed find something that fits your taste and budget when shopping.
Final Thoughts
Are you looking for a "loveseat cover near me"? Plastic furniture covers are an excellent and affordable way to protect your loveseat from spills and wear. With so many options, you can find something that suits your type and budget. Consider the cover's size, thickness, and material for the best protection. At AmadeusPlasticSlipcovers.com, you'll find a wide selection of loveseat covers. Sign up now using your email address and save money through discounts. We have a lot of good feedback. Check out our site, shop around and pick the perfect cover for your furniture!