Plastic covers for furniture offer a host of exciting benefits. Firstly, plastic material helps protect furniture from dirt, dust, and other types of damage.
Plastic covers also help keep furniture looking clean and fresh for longer periods. This is especially true for outdoor furniture, which can become faded and discolored due to constant exposure to the elements.
Finally, another great benefit of using waterproof couch cover for your furniture is that cleaning is much easier as you can easily remove the cover and wipe it down with a cloth or vacuum when necessary. This takes much less time than having to individually clean pieces of your couches or furniture!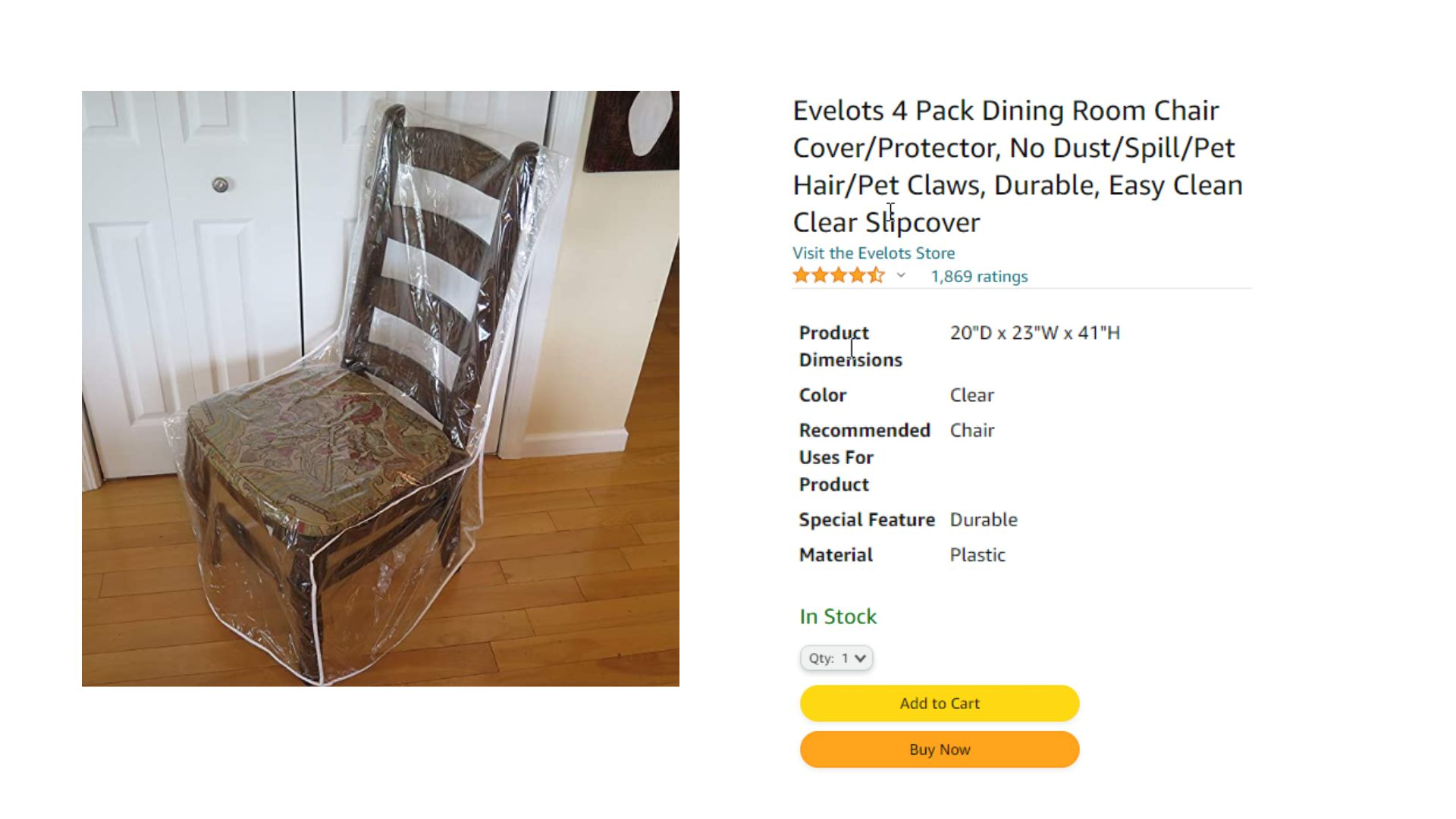 What is a Vinyl Couch Cover?
A vinyl couch cover is a protective covering made from vinyl material designed to fit over a couch or sofa. It is typically used to protect the couch from spills, stains, and other types of damage and can be a great way to extend the lifespan of your furniture.
Vinyl is a type of plastic material known for its durability and resistance to wear and tear. It is also waterproof, making it an ideal material for furniture covers or sofa slipcovers. Vinyl couch covers can be purchased in various colors and patterns to match your decor and can be easily removed for cleaning and maintenance.
Some vinyl couch covers may feature additional features such as elastic edges or straps to help keep the body securely in place. In contrast, others may include a zipper or other closures for easy removal and cleaning. Overall, a vinyl couch cover can be an excellent investment for protecting your furniture and keeping it looking new for years.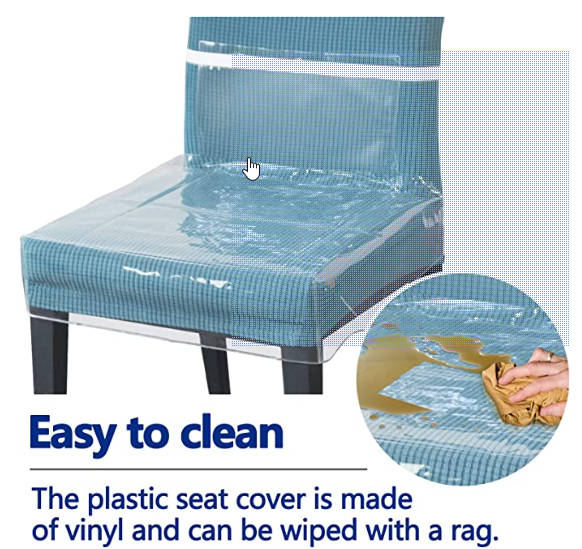 How Can You Choose The Right Plastic Covers For Dining Room Chairs?
When choosing plastic covers for dining room chairs, it's essential to consider the size and shape of your chairs and the material you want to use.
Ensure the plastic covers fit correctly, so they don't slide off during use or leave unsightly gaps between each chair. It's also a good idea to measure the circumference of your chairs before deciding on a cover size.
As for material, you may opt for heavier-duty chair covers if you have children or pets. These covers are much more durable and can help protect your furniture from wear and tear over time. Finally, ensure that the plastic covers are easy to remove and put back on – this will help simplify cleaning day!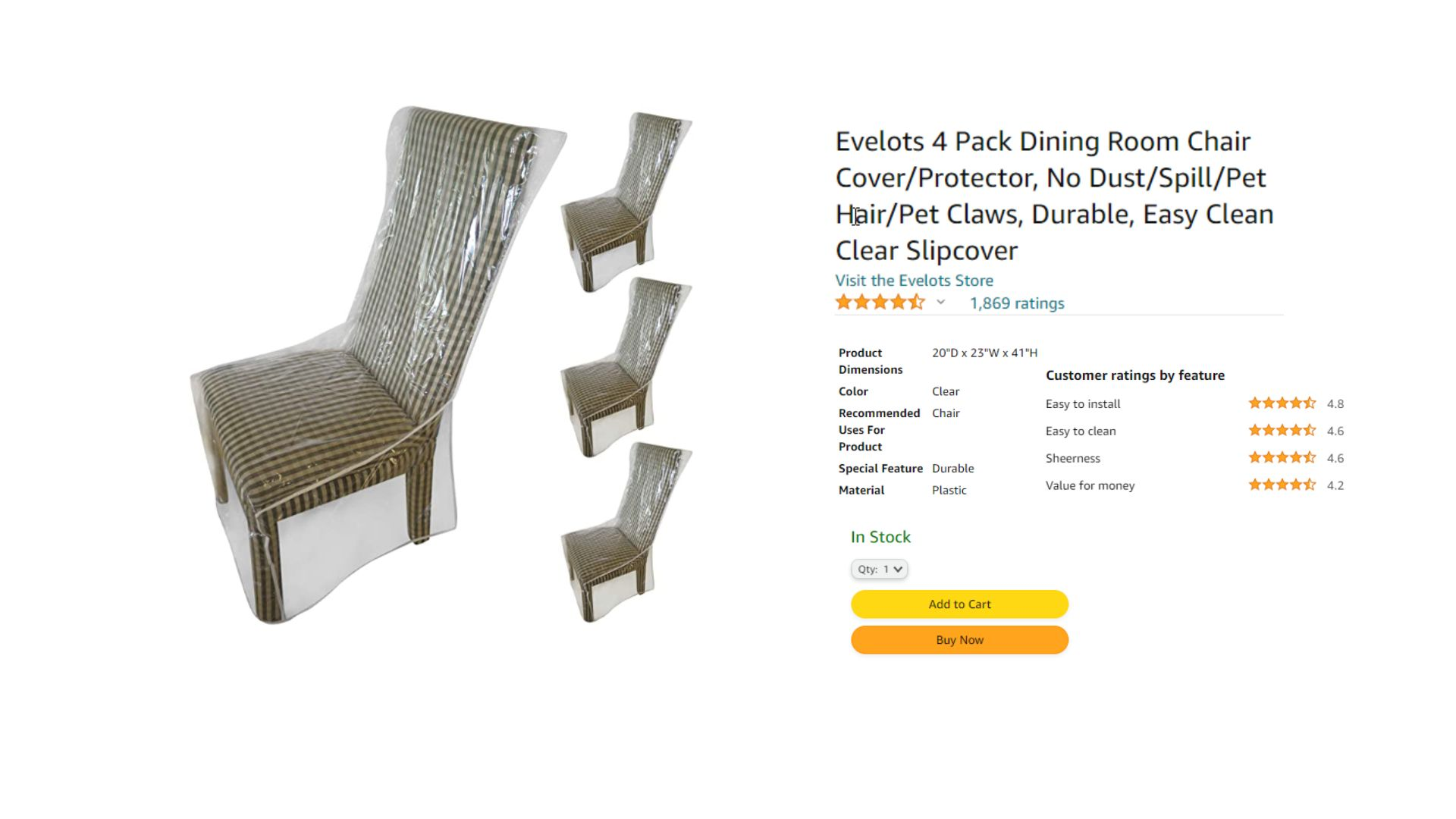 How Should You Keep The Plastic Dining Room Chair Covers Clean?
Keeping your plastic dining room chair covers clean is important to ensure they remain hygienic and free from dirt and stains. Here are some tips on how to clean your plastic dining room chair covers:
Regularly wipe down with a damp cloth: To keep your plastic chair covers clean, wipe them down regularly with a damp cloth or sponge. This will remove any dirt or dust that has accumulated on the surface.
Use mild soap and water for tough stains: For tougher stains or spills, use a mild soap and water solution to clean the plastic chair covers. Apply the solution with a soft cloth or sponge, and rinse thoroughly with clean water.
Avoid harsh chemicals: Harsh chemicals such as bleach or ammonia can damage plastic chair covers, so it's important to avoid using them. Stick to mild cleaning solutions and avoid abrasive or scratchy cleaning tools.
Dry thoroughly: After cleaning your plastic chair covers, dry them thoroughly before using them again. This will help prevent any mold or mildew from forming on the surface.
Store properly: Store your plastic chair covers in a dry and cool place when not in use. This will help prevent any damage or discoloration caused by exposure to sunlight or moisture.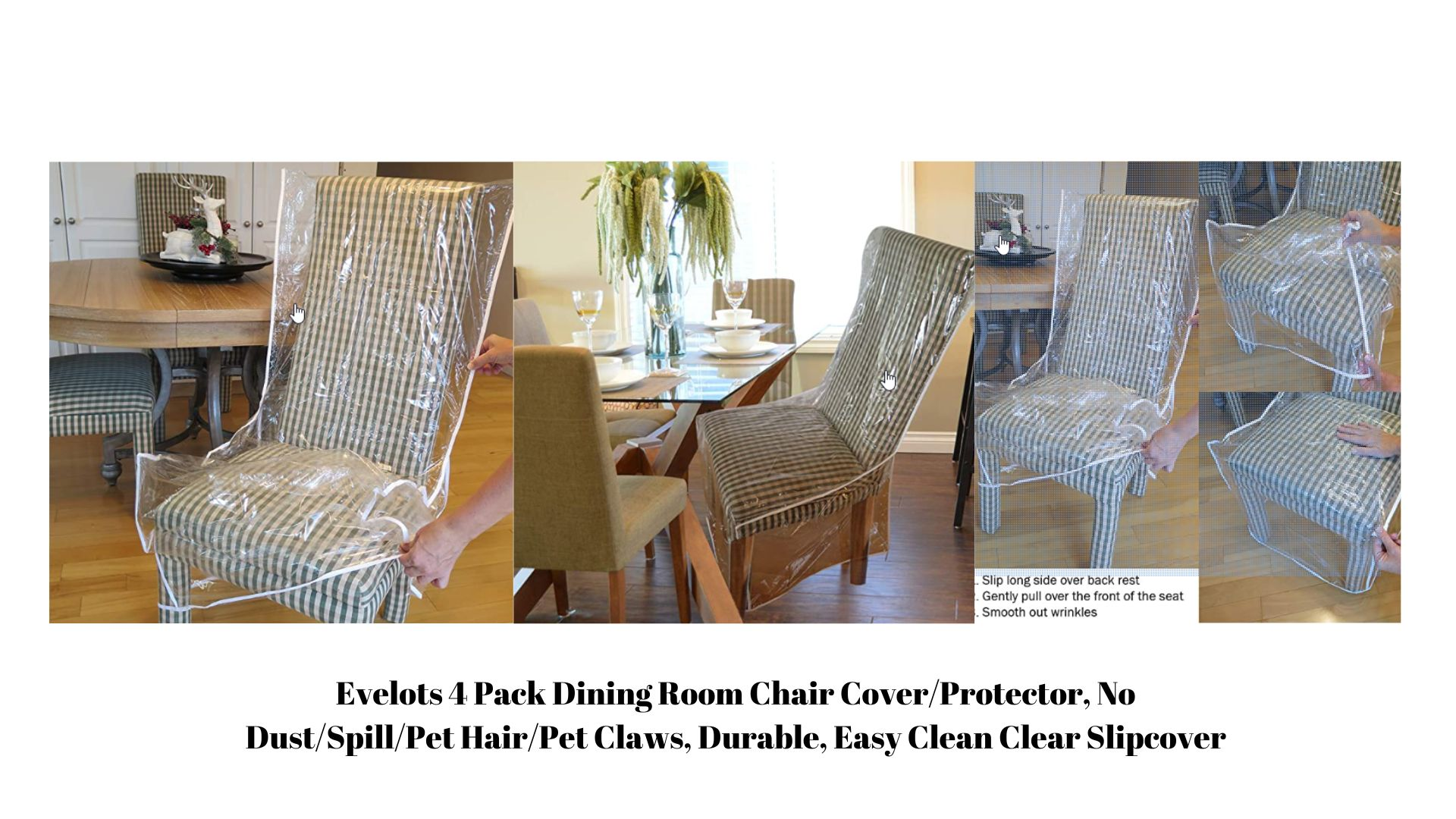 How Does Plastic Couch Cover With Zipper Work On Your Furniture?
A plastic couch cover with a zipper is designed to fit over your couch or sofa, providing a protective barrier against spills, stains, and other types of damage. The zipper lets you easily remove the cover for cleaning or maintenance, making it a convenient option for households with children, pets, or frequent guests.
To use a plastic couch cover with a zipper, lay it over your couch or sofa, ensuring that it fits snugly and covers the entire furniture surface. The zipper should be located on one end of the cover, allowing you to quickly zip and unzip it as needed.
When you need to clean or remove the cover for any other reason, unzip the zipper and carefully remove the cover from your furniture. You can then wash the surface by hand or in the washing machine, depending on the instructions provided by the manufacturer.
Once the cover is clean and dry, you can quickly zip it back onto your couch or sofa for continued protection. With a plastic couch cover with a zipper, you can easily protect your furniture and keep it looking new for years.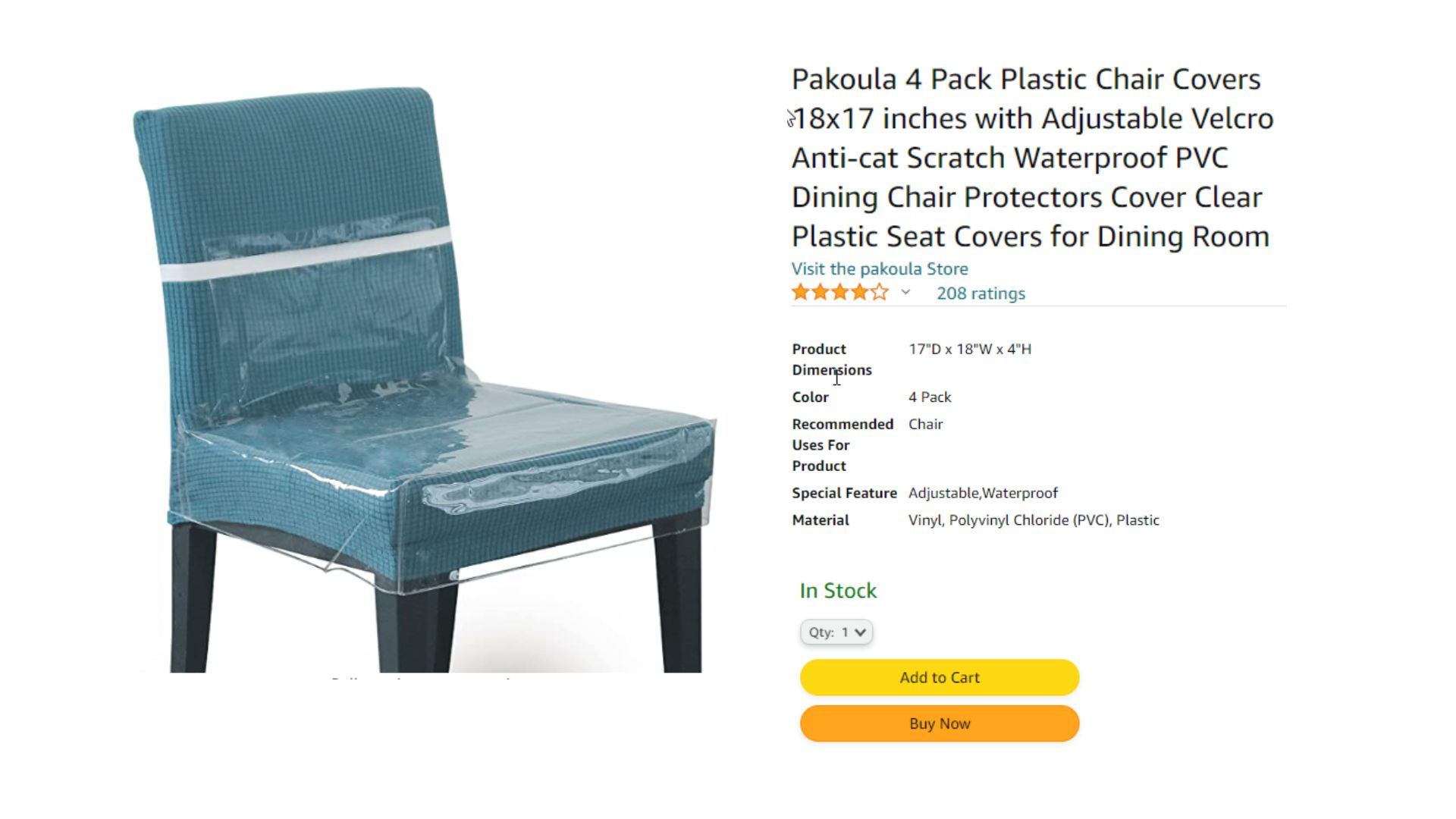 When Is The Right To Buy Furniture Protectors Plastic For Your Chairs?
The best time to buy plastic furniture protectors for your chairs is when you first bring home the furniture, as this will help protect it from dirt and dust immediately.
It's also a good idea to purchase furniture plastic protectors if your chairs are used in an area with high moisture or humidity, such as the kitchen or bathroom. This additional layer of protection can help prevent mildew or mold from growing on the chairs over time.
Finally, if you have young children or pets at home, buying plastic chair covers can be an economical way to keep your furniture looking its best for longer periods. They're great for shielding furniture from spills and other types of damage!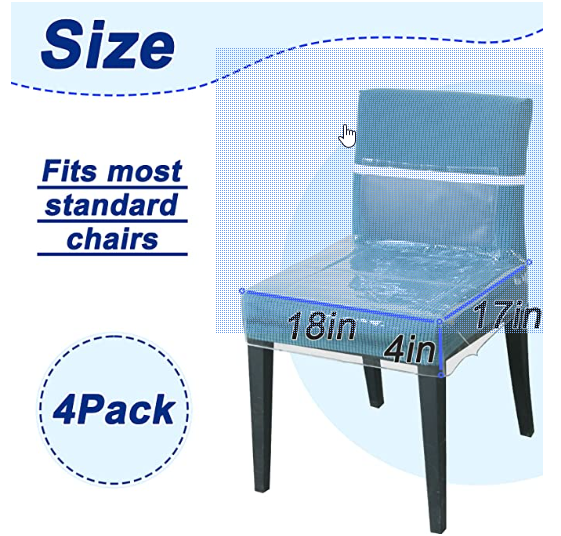 How Useful are Vinyl Furniture Covers?
Vinyl covers protect your furniture from everyday wear and tear, spills, stains, and pet hair. Here are some of the key benefits of using vinyl furniture covers:
Protection: Vinyl furniture covers to provide a protective layer over your furniture, helping to prevent scratches, stains, and spills from damaging the surface of your furniture. This can be especially important if young children or pets are prone to accidents.
Easy to Clean: Vinyl is durable and easy to clean, making it an ideal choice for furniture covers. Wipe down the cover with a damp cloth or sponge to remove any dirt, stains, or spills.
Affordable: Vinyl furniture covers are often more affordable than other furniture covers, such as leather or fabric. This makes them cost-effective for those who want to protect their furniture without breaking the bank.
Variety: Vinyl furniture covers come in various colors and styles, so you can choose one that matches your decor and style. This allows you to protect your furniture while adding a decorative touch to your home.
Easy to Install: Vinyl furniture covers are easy to install and remove, making them a convenient option for those who want to quickly and easily protect their furniture.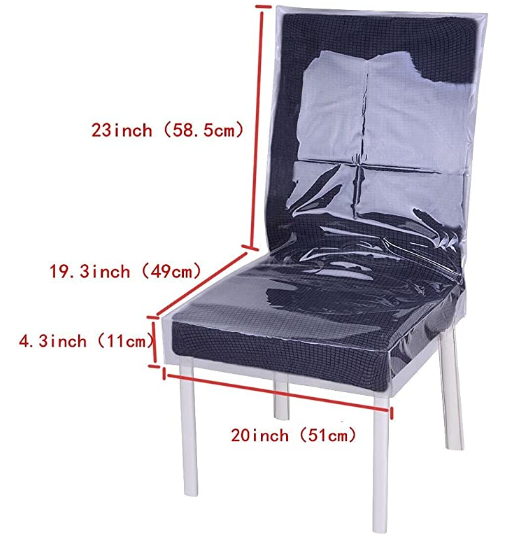 How much is the furniture plastic Cover?
The price of plastic furniture covers varies greatly depending on the size, material, and brand and location. Generally speaking, you can expect to have a payment anywhere from a few dollars for a basic cover to several hundred dollars for high-end models.
It's important to shop around and compare prices between stores and online retailers before purchasing. Be sure to read customer reviews, sign and ask questions if you're unsure which model and select best suits your needs!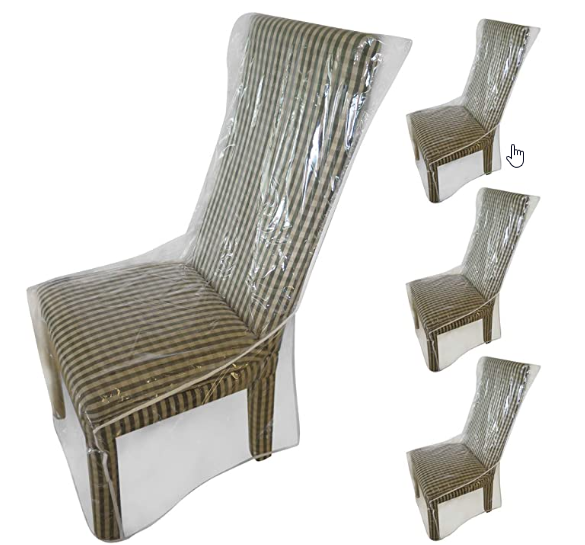 Can you buy Chair Plastic Covers In Bulk?
Yes, you can buy chair plastic covers in bulk. Many online retailers and wholesalers offer bulk purchasing options for plastic chair covers. Buying in bulk can be a cost-effective option for those who need to cover many chairs, such as event planners, restaurants, or businesses.
When purchasing chair plastic covers in bulk, it's essential to consider the quality and durability of the covers and the cost per unit. Compare prices and read reviews before purchasing to ensure you get good value for your money.
It's also important to consider the size and style of the plastic covers when buying in bulk. Ensure that the covers are the right size for your chairs and fit securely to prevent slipping or shifting during use.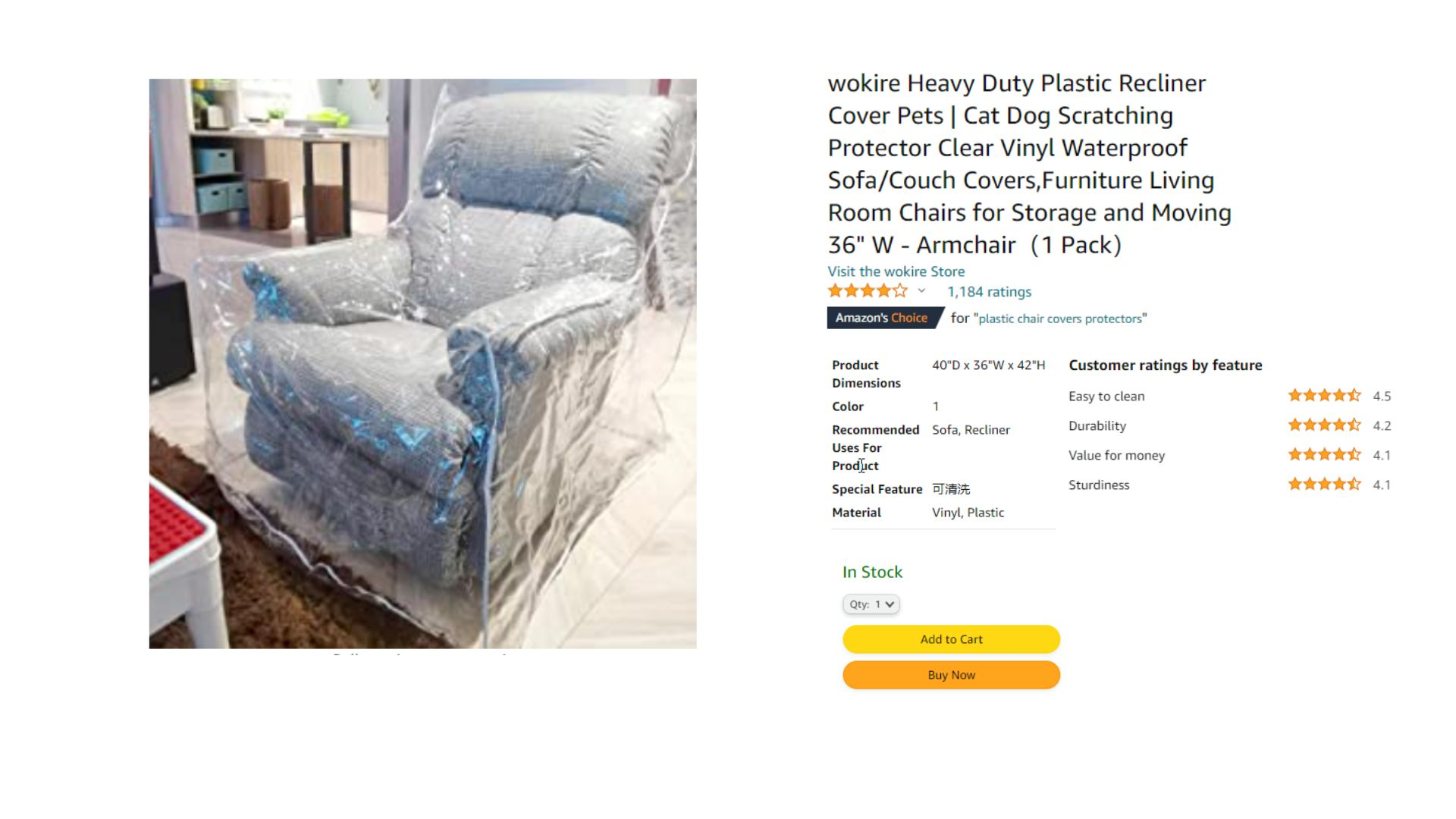 Thoughts
Furniture plastic covers are a great way to protect your furniture from everyday wear and tear, spills, stains, and pet hair. They're affordable, easy to clean and install and come in various styles to suit any decor. They are also an economical option for those who need to cover many chairs, such as event planners, restaurants, or businesses. Be sure to shop around, compare prices before purchasing, and consider the covers' quality, size, and style when buying in bulk. You can find the perfect plastic furniture covers for your needs with some research!